Hiring a Virtual Assistant VS a Full-Time Office Employee
Jun 18, 2018
Hiring a Virtual Assistant VS a Full-Time Office Employee
Running your business is not that easy. You will have to dedicate much of your time to keep it growing and requires a lot of hard work. Factors that you need to invest most when it comes to business are - time, effort and money as these are the main ingredients in order for you to successfully grow your business. With a number of tasks that needs to be taken off with your business, one of the best solutions to ensure that these will be accomplished is considering the idea of hiring Virtual Assistants and delegating these tasks to them. Just like what most businessmen do. On one of our blog posts, we talked about what are the advantages when you hire a Virtual Assistant (VA). On this blog, we will show you a different perspective on what sets Virtual Assistants apart from regular office employees. But before we proceed, let's go ahead and recall what a Virtual Assistant is. Thebalance.com defines a VA as a person who provides support services to other businesses from a remote location.
What we will be talking about is some of the advantages of a VA over a full-time office employee. Let's go and take a look.
When you hire a VA, there are no employee-related taxes, insurance, paperwork, and/or benefits. But, as an Employee, there are.

With a VA, no costs for office space and equipment. While with an Employee, you must provide one.

A VA has the ability to stay on schedule while an Employee may waste their time at work.

VAs are skilled professionals, you don't need to spend money just to train them. While an Employee has limited skill set and/or has to undergo additional training and it is you who is going to bear the training cost.

When you need any assistance on a weekend or at night, the VA is available. While the Employee is only available during office hours.
A VA can indeed fulfill many roles and tasks. They can even give additional benefits to you as a Business Owner as well, specially with a great amount of money you can save by hiring them to your organization. Again, no need to offer office space, no need to train them. So, next time you'll be needing to increase your manpower to your organization, you might want to hire a VA. And see what they can bring to the table.
Meet our Most Trusted
Partners & Clients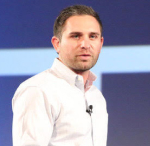 Byron Lazine
Co-Founding Chief-of-Operations at BAM (Broke Agent Media)
I've been using Virtual Assistants for years throughout all of my companies. Once we found Virtudesk the process got even easier and allowed us to scale out our hiring. Highly skilled and accountable professionals. 100% recommend!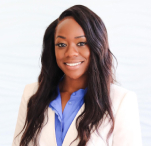 Rebecca Julianna James
Realtor / Content Creator
Before getting started with Virtudesk I had my doubts that they would find what I was looking for. I needed a very particular person to add to my team and let me tell you I am highly pleased! My virtual assistant Myril is the best! I am excited to grow my socialmedia accounts with her. Thank you Virtudesk!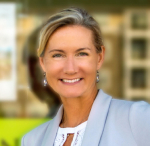 Chelsea Erickson
Realtor La Belle RE Group
I am very happy with the assistance Virtudesk is providing for my real estate business. This is a newer position for my company and we are working through the creation and efficiency.
Share via Facebook
Share via Twitter
Share via LinkedIn
Share via Pinterest
Send via E-Mail