Discover Real Estate Virtual Assistant Services at Virtudesk
Sep 10, 2021
Discover Real Estate Virtual Assistant Services at Virtudesk
Real estate virtual assistant services have become more common recently. The real estate industry generally involves a lot of paperwork and administrative tasks.
As a business grows, so do core tasks and the tedious administrative work. When duties pile up, agents, brokers, and real estate entrepreneurs can turn to a real estate virtual assistant.
What is a Real Estate Virtual Assistant?
A real estate virtual assistant is a professional who offers various services to real estate agents, brokers, and business owners remotely.
While professionals in real estate are busy nurturing leads and closing deals, real estate VAs take care of the administrative work that needs doing. This doubles the entire team or agency's productivity by having one or a team of VAs handle the tedious tasks.
What are Real Estate Virtual Assistant Services?
Virtual assistants for real estate professionals perform multiple tasks to make sure agents, brokers, and business owners get to focus on what they need to do. When you outsource for real estate virtual assistant services, here are some of the tasks you can expect to be covered.
Prospecting Tasks
Real estate prospecting is a vital function of a brokerage. Especially for growing teams, it's important to have prospecting dutifully done when you're at the stage of determining your best channels to find quality leads. Whatever tasks are in your prospecting mix, you can delegate it to a real estate virtual assistant.
While you talk to hot leads and close deals, a virtual assistant can take care of your lead generation and processing. You can delegate outbound and inbound prospecting, have them classify leads in your CRM, or even do funnel marketing to get you more prospects.
Transaction Coordination
Transaction coordination is another tedious undertaking necessary for real estate professionals. Hiring a virtual assistant transaction coordinator drastically reduces the stress and workload it takes to close a contract.
They become the point of contact for all parties involved in the transaction, and they'll keep an eye out for deadlines, issues, and all necessary documentation. This creates a seamless experience for you and your client as the transaction moves along.
Research Assistant
If there's any or a lot of research needed for your business to grow, a real estate virtual assistant can also be of great help.
Research can take a whole lot of time depending on the depth of information required. By delegating this task to a VA, you reclaim your time looking for answers and relevant resources.
Instead, you can expand your productivity by staying focused on running your business or doing client meetups, and getting contracts signed.
Workflow Enrichment
Part of the administrative tasks a virtual assistant accomplishes is workflow enrichment. This involves handling your schedule, mastering your team's CRM, and implementing a workflow that best works with your team's current roles and functions.
This is a task that simply takes too much time especially if you're using a CRM that provides multiple functionalities for a real estate business.
Most of the best systems out there are paid, and if you want to maximize your investment on that, assign your VA to learn how extensively your team can use your systems.
This also provides an opportunity for your VA to spot which area of your business can be improved with your current tools or with a better alternative.
Concierge Services
Taking and making calls are common tasks for virtual assistants. As they have access to most or all of your tools, they'll be a great resource center for you, your team, and your clients.
Maximize your virtual assistant's capacity by empowering them to be everyone's point of contact for gaps in information or resources. They can provide some customer service to your clients with a VoIP like Skype.
This can also be applied to the rest of your team. Imagine how much better everyone can work if there's a teammate always readily available to assist them whenever they need it.
Marketing Campaigns
Virtual assistants can also be trained to execute marketing activities for your business. While everyone's busy managing clients, a real estate virtual assistant can take care of the marketing campaigns you planned for your business's growth.
You can look for a virtual assistant who is well-versed in email marketing, social media management, or content production. This way, your business can have an active marketing campaign while all the other functions are being fulfilled.
Outsourcing Real Estate Services with Virtudesk
If you're looking for the best real estate virtual assistant services, Virtudesk has highly trained and highly capable professionals ready to help you.
We have Prospecting VAs, Transaction Coordinators, Administrative Virtual Assistants, and more professional virtual assistants versed in the demands of a real estate business.
If you're ready to outsource your tasks to a real estate virtual assistant from the Philippines, fill out this form, and one of our consultants will reach out to you.
More Articles From Virtudesk:
Meet our Most Trusted
Partners & Clients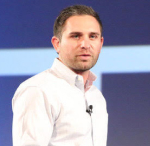 Byron Lazine
Co-Founding Chief-of-Operations at BAM (Broke Agent Media)
I've been using Virtual Assistants for years throughout all of my companies. Once we found Virtudesk the process got even easier and allowed us to scale out our hiring. Highly skilled and accountable professionals. 100% recommend!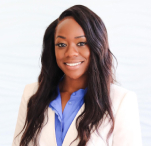 Rebecca Julianna James
Realtor / Content Creator
Before getting started with Virtudesk I had my doubts that they would find what I was looking for. I needed a very particular person to add to my team and let me tell you I am highly pleased! My virtual assistant Myril is the best! I am excited to grow my socialmedia accounts with her. Thank you Virtudesk!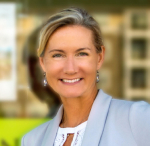 Chelsea Erickson
Realtor La Belle RE Group
I am very happy with the assistance Virtudesk is providing for my real estate business. This is a newer position for my company and we are working through the creation and efficiency.
Share via Facebook
Share via Twitter
Share via LinkedIn
Share via Pinterest
Send via E-Mail