5 Lead Generation Strategies
Nov 26, 2020
5 Lead Generation Strategies
By many professionals' opinions, lead generation can be one of the most challenging parts of the business, but it's also one of the most financially rewarding. According to Hubspot, 61% of marketers admit that lead generation is one of their greatest challenges.
Rightfully so, because roughly 53% of marketers also spend at least half their budget on generating new leads. That's why we are providing you with 5 more lead generation strategies, in hopes it will give you the tools to double your lead generation.
Start by learning one of the most effective, but often overlooked strategies:
Ask for referrals
Did you know that 91% of B2B buyers are influenced by word-of-mouth product and service recommendations, but only 40% of salespeople utilize this strategy? Referrals can be one of the most effective ways of gaining new leads and driving sales.
Leads gained from referrals will be most likely to interact with your brand and respond to your message because the person who referred them can give them an honest review about how great they thought your company was.
The best time to ask for a referral is immediately after making the sale or sometime soon after. You want to ask your customer when they have 1.) made the decision to purchase from you and 2.) explicitly expressed they really enjoy your product or service.
That's because they will be more likely to respond with a list of referrals and act as a mini brand ambassador. Asking them for a referral right after a sale can be beneficial for you because they are still feeling emotionally positive about your brand.
Send Personalized Emails
Sending emails to customers is becoming harder and harder, as consumers continually battle an inbox overflowing with emails and promotions they don't care about.
Many emails companies send out experience a 50-80% unopened rate—that's insane! Thus, it's super important nowadays to send personalized emails that are unique to the recipient, as they have a 26% higher open rate.
Three things to keep in mind when sending a personalized email are 1.) keep it short and concise, 2.) show that you know about their industry or company, and 3.) demonstrate that you know about their specific needs and pain points.
Additionally, you will want to optimize your email for mobile viewing, as that will increase click-through rates by up to 15%. The more personalized and optimized the email, the more impressed your lead will be!
Utilize Content Marketing
Content marketing is becoming an essential strategy for acquiring new customers. In today's consumer world, people are more willing to interact with your brand if they get something in return. That's because they are allowed to be increasingly selective as more and more companies fight for their attention.
By giving people relevant content, they will become more interested and engaged with your brand. Creating content for prospective customers that address pain points and teaches them something new is a new tactic that can increase ROI. You want to think about your customer relationships as cyclical.
You may want them to make a purchase from your company, but what else are you doing for them? This will encourage leads to authentically interact with your brand, which will transition them from a cold lead to a warm lead, and eventually a sale.
After you identify what your ideal prospect is, decide what their pain points are and what topics they might be interested in learning. You can use keyword search tools like Google Trends, SEMrush, and Google Keyword Planner to find out popular search terms for certain topics, like a business.
This way, you can craft ebooks, blog articles, emails, infographics, and other marketing material towards topics of high interest among your target audience. Strategizing your content this way will increase engagement and eventually sales.
By utilizing content in this way, consumers will see your brand as a thought leader, and continue to reference your content when they want to learn something new. In return, this will re-iterate your brand's existence to them over time.
Some of the most popular forms of content are blogs, video content, podcasts, books, and infographics. Video alone is proving to be one of the most engaging types of content.
According to MarketingSherpa, videos drive 300% more traffic and help nurture leads. According to Insivia, mobile video consumption is increasing 100% every single year, and by 2022, online videos will make up more than 82% of all consumer internet traffic. Thus, if you're wondering what kind of content to prioritize producing, video is the winner.
Actively Work on Call List/Follow Up
Pick a time every single day to devote focused attention to your different call lists. These call lists include your cold lead list, warm lead list, and lost lead list. It's really important to not only work on warm leads but even perceived lost leads.
That's because the lead that turned down your product or service could be in a very different season where they now have a need and desire for your type of service—but all they need is a reminder that you are still an option.
Making a phone call is a great strategy for making the initial contact with a lead. That's because it can give you a chance to ask thoughtful questions that better determine your lead's situation and pain points.
Plus, there's less room for miscommunications and you have more sustained attention from the buyer than text or email. Many salespeople (27% to be exact) admit that making a phone call as their first contact dramatically improved sales.
However, don't underestimate the power of texting too. This is another great strategy, as texting can allow a salesperson to get to the point, and have direct and immediate communication with their lead.
Plus, many people prefer to text these days, so be mindful of who you are targeting. For example, you may want to use majority text on younger generation leads and phone calls on older generation lead in order to maximize responses.
Call your leads every 6 weeks to 6 months. One goal with your lead lists is that you want to stay in touch. Now may not be a good time for them to buy, but their needs may change in 6 months to a year.
Create Scripts
Creating scripts can act as a great guideline for how to direct the conversation with your lead. Now, you don't want to rely on your script so much that you start sounding like a monotoned robot.
However, scripts can guide you on what kinds of questions to ask, how to direct the conversation if the lead loses interest or doesn't want to talk. Pairing your script with the ability to sustain open dialogue with your lead is the best combination for success.
Find out where your lead is in the buying process and what their pain points are. Not only can you try closing a sale, but more tactfully, you can invite them to a webinar, event, or give them a free piece of content if it helps them learn more about you while it solves their problem or question. If you're making that initial contact, it may be too early to push them to the end of the decision-making process.
Hire Someone to Help You with Lead Gen
Like earlier mentioned, lead generation can take a lot of time and energy. Sometimes, hiring an additional person to help you with lead generation and prospecting, marketing or other tasks can be extremely beneficial for total output and business growth.
Devoting someone full-time, or even part-time can work wonders for your lead generation game, and it should not be overlooked. While you hire someone for marketing and lead generation alone, you as a business owner, entrepreneur, or other business professionals can focus on other work that grows your sales, like attending expos and conferences, hosting webinars, appearing as a guest on shows, or having really important conversations with clients in order to close a sale.
If you have plans to scale your business with the help of virtual assistants, fill out this form and someone from our team of consultants will get in touch with you.
More Articles From Virtudesk:
Meet our Most Trusted
Partners & Clients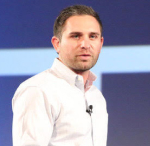 Byron Lazine
Co-Founding Chief-of-Operations at BAM (Broke Agent Media)
I've been using Virtual Assistants for years throughout all of my companies. Once we found Virtudesk the process got even easier and allowed us to scale out our hiring. Highly skilled and accountable professionals. 100% recommend!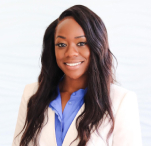 Rebecca Julianna James
Realtor / Content Creator
Before getting started with Virtudesk I had my doubts that they would find what I was looking for. I needed a very particular person to add to my team and let me tell you I am highly pleased! My virtual assistant Myril is the best! I am excited to grow my socialmedia accounts with her. Thank you Virtudesk!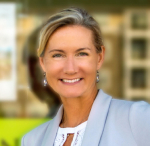 Chelsea Erickson
Realtor La Belle RE Group
I am very happy with the assistance Virtudesk is providing for my real estate business. This is a newer position for my company and we are working through the creation and efficiency.
Share via Facebook
Share via Twitter
Share via LinkedIn
Share via Pinterest
Send via E-Mail