How To Build An ISA Team
May 14, 2021
How To Build An ISA Team
As you scale up your real estate business, you'll eventually need to hire more people to manage different roles and tasks. You may need an inside sales agent (ISA) team to help you with lead generation. That's why it's important to hire the right people, and build an ISA team that will work for your company's goals.
However, building an ISA team is an intimidating and overwhelming task. First, you need to find the right people and build a system that effectively works for the team. On top of that, you need to delegate the most important tasks to your team and fully trust them to nurture leads for your agents.
While all these processes might take a lot of your time, ensuring that everything is in place is the key to set your business up for success. To help you out in making the best decision, Janki Patel of
Janki Patel Team
at
eXp Realty
shares her best practices as she builds her successful ISA team.
She discusses the
nitty-gritty and the how-tos of successfully structuring your ISA Team. Below, we go over the key takeaways from the webinar we had hosted with Janki for our series, "
Leverage
".
How to Get Started
Sometimes, the most difficult aspect of the process is to just get started. Building an ISA team from the ground up is not easy. It requires a lot of work and dedication. According to Janki she also failed in getting it right the first time, and maybe you're wondering why.
Janki highlights, "The
only reason it failed was because I wasn't actively participating. [I wasn't involved] with the conversations with the role plays with the system and the tool." That is why the first thing you need to do is play the part. Don't simply delegate tasks to your ISAs and think that they're all going to perform.
Always set them up for success and assess your core values. You can ask yourself what you're trying to achieve and circle back to your goals.
Your Core Values Matter
Running a business is simply fostering a brand. You need to know who you are and what you stand for as a business. When finding the right person for your team Janki says, "Look inside first, before you look outside and try to hire people that match your core values."
After all, you need the right people that understand your values and deliver the same work dynamic as you do. When you have all these factors sorted out, you need to have a vision on what your team is going to look like. To do this, you have to plan and create an organizational chart.
Working with an ISA Team: Develop an Effective Process
Like any other business, you need to carve out a process that will efficiently streamline you and your team's workload. Among the strategies you need to do is train your people right.
Janki emphasizes, "You should not just leave them [ISAs] out to others for training. You cannot just send videos to them and say, okay, learn. You have to actively participate. And the reason why I say actively participate with assistants, because it's important to make sure they are matching what your core values are, what you stand for, because eventually they're going to represent you out there."
How Do You Continue to Nurture Your ISA Team?
The common problem many business owners face is employee retention. Hiring the right people is great, but nurturing an ISA team is a different milestone. When you build your team from the ground up, you want to foster that team and ensure everyone is happy.
For Janki, she makes sure to develop the best team culture. In her team, they start and end the day writing affirmations. This is a simple way to connect and interact with her employees.
Aside from that, her team also puts the fun at work where they play games and do team building exercises on Zoom. More importantly, Janki stresses, "Our team is a family that [is why] we're very careful who we let in."
Conclusion: The Secret to Building the Best ISA team is…
Many people want to know the secret sauce or the right formula. Well, besides looking into a reputable virtual assistant company, like Virtudesk, you need to be active and present through the process when you build an ISA Team.
In Janki's words, "[You need to] ask the right questions, look at the disc profile and remember, it's not always about you. It's about your business, your future vision, right? What is it that you want to build? So it's not necessarily about you and will they fit in your behavior style, but will they match your core values? I think that's so important."
Do you want to learn more on how to build an ISA Team? Are you interested to know more tips and techniques in hiring and finding the best virtual assistant? Check out the full
video
of Janki on our
YouTube Channel
today.
Learn how to
hire and train a virtual assistant
and work with the best people in the industry! To help you get started, you can simply
fill out this form
. One of our Consultants will reach out to you.
Meet our Most Trusted
Partners & Clients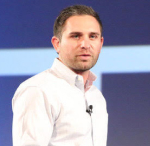 Byron Lazine
Co-Founding Chief-of-Operations at BAM (Broke Agent Media)
I've been using Virtual Assistants for years throughout all of my companies. Once we found Virtudesk the process got even easier and allowed us to scale out our hiring. Highly skilled and accountable professionals. 100% recommend!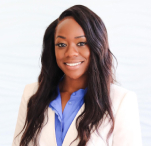 Rebecca Julianna James
Realtor / Content Creator
Before getting started with Virtudesk I had my doubts that they would find what I was looking for. I needed a very particular person to add to my team and let me tell you I am highly pleased! My virtual assistant Myril is the best! I am excited to grow my socialmedia accounts with her. Thank you Virtudesk!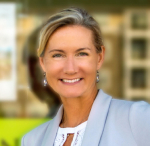 Chelsea Erickson
Realtor La Belle RE Group
I am very happy with the assistance Virtudesk is providing for my real estate business. This is a newer position for my company and we are working through the creation and efficiency.
Share via Facebook
Share via Twitter
Share via LinkedIn
Share via Pinterest
Send via E-Mail