22 Virtual Assistant Industry Statistics and Trends for 2022
Mar 22, 2022
22 Virtual Assistant Industry Statistics and Trends for 2022
We surveyed hundreds of virtual assistants and business owners and crunched the numbers to get a peek at the industry's current state. We wanted to learn what the behaviors and sentiments were behind remote work, and the trend of business owners choosing virtual assistants over in-house employees.
Here are 22 virtual assistant industry statistics and trends that we observed in the last two years and will see in 2022.
1. 67% of Business Owners Hired at Least One Virtual Assistant in 2021
More business owners started hiring virtual assistants in the past year. Due to pandemic restrictions, remote work has become normalized for everyone, as virtual assistants have been recognized by more industries as well.
2. 6 Out Of 10 Owners Plan To Hire At Least One More VA In 2022
This year, the demand for virtual assistants is very likely to be sustained and grow further. 74% of the business owners we surveyed hired virtual assistants in 2021, while others hired them earlier. 6 out of 10 business owners plan to hire more virtual assistants in 2022, further proving the efficacy of outsourcing work to virtual assistants.
3. 71% of Business Owners Resorted to Remote Work in the Last Two Years
While some businesses required field or on-site work, 71% of business owners were able to start working remotely in the past two years.
This led to a greater opportunity to differentiate core tasks from those that can be outsourced to virtual assistants. The last two years forced business owners not only to adapt but to critically evaluate what tasks could be done remotely. Once business owners had found this out, they realized that these tasks could be done more effectively by remote workers anyways.
4. 42% Of Owners Plan To Adopt A Hybrid Structure In 2022
Looking ahead, 42% of the business owners we surveyed plan to adopt a hybrid structure this year. This means that their business will move forward with team members consisting of both in-office personnel and remote staff.
This provides them the opportunity to outsource remote work to virtual assistants, allowing in-office staff to focus on tasks that require their personal attention and presence. Another 12% are considering moving forward with fully remote operations.
5. The Top Reason For Outsourcing To VAs Is Increased Efficiency
When asked about their reasons for outsourcing to virtual assistants, 40.9% of business owners identified increased efficiency as their top priority. This was followed by a desire to free up in-house staff for their core tasks (21.2%), while 13.6% wanted to reduce operating costs.
FindTheBestCarPrice owner, Geoff Cudd, shared, "I have to attend a lot of meetings with my clients on a daily basis but scheduling these meetings takes a lot of time and I don't have that much time so, I hired an Administrator (virtual assistant) to schedule meetings for me."
Steven Walker of Spylix also said, "My employees and I now utilize the time saved to better use the business by focusing on its most critical aspects. We use this time to attend important meetings, increase sales, and focus on the company's expansion."
6. 70% of Virtual Assistants Have Only Been a VA for a Year or Less
Of the virtual assistants we surveyed, 70% said they've only been in the industry within the last 12 months. This proves the growth of the global virtual assistant industry.
With more virtual assistants offering their services and skills, more businesses will be able to access global talent easily in the future.
7. Virtual Assistants Are Dependable For Long-Term Growth
The industry is here to stay, but is your virtual assistant? 63.9% of the virtual assistant respondents confirmed working on a full-time basis with their clients. 93.1% see being a virtual assistant as a permanent career path.
Popular for offering project-based and part-time services, more and more virtual assistants are actually being hired by clients on a full-time basis. If you're curious about growing your company with a virtual assistant, you can count on the larger percentage who see it as a permanent career path to stick with you in finding more success and growth.
8. At Least 70% Of VAs Are College-Educated
Educational background is an important qualification for a lot of employers. Of the VAs we surveyed, at least 70% are college graduates, while others hold associate degrees.
Virtual assistants come with their own unique set of skills and qualities. Some are strong marketers, while others are great at offering virtual support and office administration. Finding the right person for your company can be quite the journey, but making sure they have proof of their expertise is great.
9. At Least 40% Of Business Owners Are Open To Delegating Leadership And Management Positions To VAs
The virtual assistant industry has yet to peak in terms of its growth. However, there are entrepreneurs who have more years of experience in outsourcing virtual assistants than others.
40% of business owners are open to delegating positions in leadership and management to virtual assistants. It can be tough to find the right person for the job, but working with a company that conducts background checks, a meticulous screening process, and continuous training like Virtudesk can truly help.
10. Almost 50% of Business Owners Don't Experience Any Challenges Working with VAs
Half of the business owners we surveyed do not experience any challenges when working with virtual assistants. For those who do, the most common issue is a lack of expertise, which can be addressed with supplementary training during the onboarding process.
At Virtudesk, we train our virtual assistants prior to matching them with clients. This makes sure that they're well-versed in the tools and common workflow within their scope of work and their client's industries. It also cuts down the hours the clients need to spend on training their virtual assistants as they already have industry knowledge.
In her statement, CocoDoc co-founder Alina Clark shared how her three virtual assistants helped her team by taking care of the tasks given to them. "We had to modify some of our remote working and collaboration tactics to make them more appealing to international virtual assistants. Inadvertently, this resulted in an increase in our cooperation rates and overall team alignment," said Clark.
11. The Philippines is the Cheapest Place to Outsource Virtual Assistants
A study on the global virtual assistant industry statistics has found that the Philippines has the lowest average monthly salary for virtual assistants. For $400 a month, on average, you can hire a virtual assistant for eight hours, five days a week.
12. The Philippines Is The Preferred Country For Outsourcing Virtual Assistants
Adding to the cost-effectiveness of outsourcing to virtual assistants in the Philippines, the quality of work that you receive also has a low chance of being below satisfactory. With a reported national literacy rate of 96.3% and more than 70% with academic diplomas, you can count on virtual assistants from the Philippines to deliver satisfactory results.
The talent pool from Virtudesk comes from the Philippines and is further nurtured by coaches and our local staff. If you're curious about the level of satisfaction they bring to our clients, you can watch these testimonials on our YouTube channel.
13. 88.4% Of The VA Respondents Are Paid On An Hourly Basis
The majority of the virtual assistants we surveyed are paid by their clients on an hourly basis. This is a common finding nowadays in virtual assistant statistics industry reports.
If you're thinking of outsourcing tasks, you can set expectations by time-blocking tasks so you can gauge if you're getting your money's worth with your virtual assistant. You can even use this data to find out your ROI from your virtual assistant's hourly rate.
14. 96.4% Of The VAs Experience More Life Satisfaction Working As a VA
Satisfaction is high among the hundreds of virtual assistants we were able to survey, at 96.4%. This was in comparison to their previous office jobs.
Employee satisfaction is a fundamental business resource, leading to a decrease in turnover rates, higher productivity, increased profits, and most importantly, loyalty to a company. Imagine being able to delegate tasks, saving costs, and working with someone who can always be counted on for productivity, loyalty, and a positive working attitude.
15. The Time Difference Is Identified As The Most Challenging Aspect Of Being a VA
The most common challenge faced by virtual assistants is the time difference between themselves and their clients. This is followed by an apparent lack of expertise and skill and cultural differences.
It's not uncommon, however, to find others who are comfortable with the time difference. Especially in the Philippines, which holds 10-15% of the global business process outsourcing market, employing millions of people to work at different time zones.
Lack of expertise in skill, as well as cultural differences, can otherwise be leveraged to train and nurture a virtual assistant who has a skillset and can contribute to a culture unique to the growth of your company.
16. 97.4% Of Virtual Assistants Feel More Productive Working From Home
Apart from the life satisfaction they get from being virtual assistants, respondents also feel more productive with the work-from-home setup that comes with the job.
There are outsourcing agencies offering similar services while their teams work in offices. This means they bill clients for overhead fees, while there is an apparent room for improvement with the productivity they deliver. Outsourcing to virtual assistants who work from home can guarantee you cost-savings as well as higher productivity compared to the alternative.
17. 93.4% Of VAs Do Not Identify With The Feeling Of Burn-Out And Stress
Perhaps a contributor to the high satisfaction virtual assistants get from their jobs is the fact that 93.4% of them do not identify with being burned-out and stressed from work.
Adding their improved productivity, you can expect virtual assistants who work with a positive attitude while getting a lot of tasks done for you.
18. 48.5% Of VAs Are Hired For Entry-Level Positions
48% of VAs are hired for entry-level positions. Another large fraction of them are in associate roles while about 12% are directors, executives, and managers.
Really, you can hire and train a virtual assistant to perform any remote work your business needs, even at the higher designations. This is a great opportunity to expand teams without spending so much on salaries and overhead.
19. 37.7% Of Business Functions Delegated to Virtual Assistants Are Administrative Tasks
The most commonly delegated business function to virtual assistants falls under the Administrative at 37.7%. This is followed by marketing tasks at 20.5%.
This agrees with the virtual assistants' responses indicating most of their tasks to be within the Administrative (43.6%), such as schedule management, CRM management, and database management. Following that were marketing tasks (29.2%) including email marketing, social media management, and content creation.
For Thrifty Guardian founder Amber Temerity, her virtual assistants take care of tasks such as "creating graphics, pulling social media captions from long-form content I've written, and hashtag research."
20. 8 Out 10 Business Owners Assign In-House Employees To Manage Their VAs
Further leveraging the power of delegation, 8 out 10 surveyed business owners delegate the management of their virtual assistants to in-house employees.
This is a great strategy for growing your business efficiently when more specialized tasks arise in the different aspects of your business. You get to keep the cost-benefit of working with virtual assistants without expanding the roster of talent you directly manage.
21. 50% Of Respondents Attribute Savings To Hiring A Virtual Assistant
Half of the respondents confirm that hiring a virtual assistant helps in cutting down expenses when it comes to running a business.
Another 18% of respondents indicated that they have yet to look at the data as they are in the early stages of working with their virtual assistants.
One of them was CBD4Beginners founder Paul Miller who said outsourcing "has helped us reduce our overall costs by outsourcing certain tasks to virtual assistants who can do them more cost-effectively than we could ourselves"
22. 84.4% of Businesses Experience Positive Results Since Hiring a Virtual Assistant
84.4% of the business owners reported a positive impact within their business since hiring a virtual assistant. 10.9% were too early in the process to report results. For 3.1% of the respondents, even their personal lives were positively impacted.
As for specific achievements, 23.5% have yet to confirm milestones reached since onboarding a VA. 16.2% reported gaining more time for other tasks, 14.7% were more than happy with their social media management, and another 14.7% reported closing more deals.
Other reported achievements were workflow efficiency (10.3%), finally working on backlogged tasks (5.9%), doubling their business (4.4%), and getting more leads (8.8%).
Temerity shares, "Since launching my business in 2015, I've hit the 6-figure mark and plan to grow into 7-figure in the next 18 months. None of this would be possible were I not outsourcing to my virtual assistants and relying on them as a part of the overall team."
CBD4Beginners founder, Paul Miller, also says he "can now focus on much more complicated or much less time-sensitive tasks."
Bottom Line
There's so much more to virtual assistants than just getting to delegate tasks and cutting down costs. With remote work looking to be normalized in hybrid and fully-remote operations, these virtual assistant industry statistics are predicted to experience more growth in the next few years.
Reaping the benefits of working with virtual assistants expands not only the benefits of delegation and remote work but your business can also benefit from the diversity and innovation brought on by working with global talent.
If you're interested in experiencing the positive effects of outsourcing to virtual assistants, fill out this form and one of our Consultants will get in touch with you.
More Articles From Virtudesk:
Meet our Most Trusted
Partners & Clients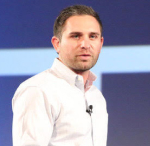 Byron Lazine
Co-Founding Chief-of-Operations at BAM (Broke Agent Media)
I've been using Virtual Assistants for years throughout all of my companies. Once we found Virtudesk the process got even easier and allowed us to scale out our hiring. Highly skilled and accountable professionals. 100% recommend!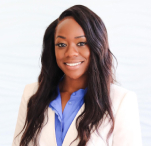 Rebecca Julianna James
Realtor / Content Creator
Before getting started with Virtudesk I had my doubts that they would find what I was looking for. I needed a very particular person to add to my team and let me tell you I am highly pleased! My virtual assistant Myril is the best! I am excited to grow my socialmedia accounts with her. Thank you Virtudesk!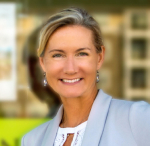 Chelsea Erickson
Realtor La Belle RE Group
I am very happy with the assistance Virtudesk is providing for my real estate business. This is a newer position for my company and we are working through the creation and efficiency.
Share via Facebook
Share via Twitter
Share via LinkedIn
Share via Pinterest
Send via E-Mail