Bookkeeping Virtual Assistants for Accountants and Financial Advisors
Apr 13, 2021
Bookkeeping Virtual Assistants for Accountants and Financial Advisors
Accountants and financial advisors spent countless hours every week advising their clients on their money management and tracking expenses. That's why bookkeeping virtual assistants can be highly beneficial to their practice.
Sometimes it can be easy to forget about expenses and business operations when you're helping so many others.
Additionally, it can be extremely difficult to have enough time in the day to complete all of the work, start new projects to grow your business, and even take care of yourself and your family.
By delegating non-essential or non-revenue generating tasks to an assistant, you can focus on spending time with clients, getting new clients, and growing your business.
In this article, we will go over what a bookkeeping virtual assistant is, how to know you need to hire one, and the tasks you can delegate to a bookkeeping virtual assistant.
What is a Bookkeeping Virtual Assistant?
A bookkeeping virtual assistant is a remote assistant hired by an Accountant, Financial Planner, Financial Advisor, or other finance professionals who need help completing the administrative, marketing, and operational tasks of the business.
These types of tasks include data entry, filing out client paperwork, basic bookkeeping, other administrative tasks, social media management, and much much more.
When Do You Need to Hire Your First Bookkeeping Virtual Assistant?
If you are the only person running your business, or you have a small team, having a virtual assistant can be extremely beneficial to your business, financially and productivity-wise. To determine if you need to hire your first bookkeeping virtual assistant, follow the steps below:

1.) Write out the list of tasks you do on a daily and weekly basis
2.) Divide these tasks into 2 separate columns, one column of activities that directly contributes to the revenue and growth of your business and one column of activities that don't directly contribute to revenue.
3.) If the column of non-revenue generating activities is longer, then it's time to redirect your time to more valuable activities and hire a virtual assistant.
This mini step-by-step checklist can apply to you if you are a solopreneur or if you have a small-to-medium-sized team and you are considering bringing on more help.
If you work solo, then you should not be spending the majority of your time updating spreadsheets, creating content for social media, or filling out paperwork.
All of these tasks take time away from directly managing the money of your clients and meeting with them. Spending too much time on these non-essential tasks can limit the number of clients you can have at one time, and therefore limit your earnings on a quarterly and yearly basis. 
If you have a small team, have your team complete this same exercise. Have them include all activities, tasks, and projects they want to do but don't have the time or bandwidth to do; or tasks they can barely get done on time or miss deadlines for.
If your team can't focus on new projects that will land big clients, double client sign-ups, or grow the business in another way, then it's time to hire a virtual assistant. This way, they can delegate tasks so they can begin focusing more on these revenue-generating activities.
When Do You Need to Hire Your Second or Third Virtual Assistant
When you run, grow, and scale a business, it, unfortunately, doesn't stop at one hire. It's inevitable that once you hire your first virtual assistant, it will only be a matter of time before you or your team experiences constraints once again, and needs more help.
As you experience growing pains, whether you are solo or on a team, consider which type of task you need the most help with or time in.
For example, if you are not generating enough leads for your business, then hiring a marketing virtual assistant would be a great second hire, because they will manage your social media and run lead generation campaigns through Facebook ads and other methods.
According to Forbes, 85% of financial advisors use social media to generate leads and new business. Thus, social media and other online channels can be essential to open up new business opportunities. However, you need the time investment in order to make it effective, which is why hiring a designated marketing person is key. 
Maybe you already have a marketing person and they are not experiencing constraints just yet. However, they are generating a ton of leads, but you don't have enough time to qualify all of them or establish contact with them to determine their interest level.
This can be a huge problem, as you would be missing out on potential new business, and risk losing substantial revenue. This means that your second or third hire could be an Inside Sales Agent or Prospecting assistant.
Determining your second or third hire is all about observing your team's output and where you are not focusing enough energy. This will help in filling in essential new roles.
Next, we will go over tasks you can delegate to bookkeeping virtual assistants for accountants and financial advisors - who can also help you in all of the tasks and roles described above.
Tasks to Delegate to Bookkeeping Virtual Assistants 
Data Entry
Create and update spreadsheets

Update and manage a company database

Upload contacts into databases, spreadsheets, or company CRM

Prepare customer spreadsheets and keep online records
Admin Tasks
Calendar management including scheduling appointments

Organize to-do lists and calendars

Manage current and potential leads

Gather information or make a data analysis

Conduct company research

Prepare presentations, reports, and other company documents

Respond to customer inquiries and concerns by answering phone calls, emails, and webchat inquiries

Coordinate the purchasing of office and marketing supplies, and other purchases for business operations

Create and update business operations manual

Create and update all job descriptions and employment contracts for any future hires

Oversee aspects of the administration of the company

Sort out and compile documents

Proofread company documents and marketing collateral

Fill out forms and paperwork for all your clients
Email Management
Manage company email inbox by responding to incoming emails and following up with internal and external stakeholders

Set up Autoresponders

Filter emails and managing spam
Database and Process Management
Organize cloud-storages

Manage and clean up files

Update contacts and CRM management

Organize a contact list of clients and prospects

Systematically maintain all standardized operating procedures in handling contracts for your business

Manage interactions between current and potential leads based on the strategic, collaborative, and operational platforms of your business
Social Media Management
Set up social media accounts

Create social media editorial calendars

Design engaging graphics (e.g. Canva or Adobe) and write social copy for social media accounts

Schedule social media posts using a social media management system (e.g. Sprout Social, Hootsuite, etc.)

Engage with followers on social media

Manage and respond to comments and direct messages

Prepare reports from social media analytics and offer insights

Generate leads by managing social media ads campaigns that will promote your product or service (e.g. Facebook Ads)
Email Marketing
Create email campaigns




a.) Create an email editorial calendar




b.) Write email copy




c.) Design graphics for emails




d.) Send and schedule mass emails

Send monthly newsletters

Upload, delete and organize contacts in your CRM
Blog Writing & Marketing Collaterals
Create an editorial blog calendar

Write blog articles and publish them using CMS

Manage and respond to comments on the blog page

Create graphic designs or logos (e.g. Canva or Adobe)

Create marketing materials such as brochures, flyers, eBooks, guides, etc.
Prospecting
Conduct outbound calling

Research companies and contacts as per target market specifications (data mining)

Follow-up with leads

Nurture relationships with leads, prospects, and customers

Respond to emails, phone calls, and text messages

Establish contact and qualify all leads, including marketing-qualified leads

Follow preferred seller scripts

Probe for motivation and convert leads into appointment/lead gen/sale etc.

Determine if non-converted leads will go on drip campaigns

Send a follow-up email, text, or call to potential leads or existing leads

Transfer hot leads to experienced in-house team members

Filter through all leads and provide an organized list of current lead status and other notes
Bottom Line
If you want to learn more about how you can leverage bookkeeping virtual assistants for accountants and financial advisors for your business, then read this article on hiring and training virtual assistants.
If you are not yet familiar with virtual assistants and want to learn why they would be a good investment for your business then read on investing in a virtual assistant for your business.
If you're interested in getting the help of bookkeeping virtual assistants for tasks you want to outsource or delegate, then fill out this form, and one of our Consultants will reach out to you.
More Articles From Virtudesk:
Meet our Most Trusted
Partners & Clients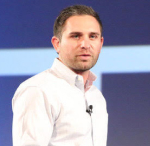 Byron Lazine
Co-Founding Chief-of-Operations at BAM (Broke Agent Media)
I've been using Virtual Assistants for years throughout all of my companies. Once we found Virtudesk the process got even easier and allowed us to scale out our hiring. Highly skilled and accountable professionals. 100% recommend!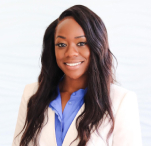 Rebecca Julianna James
Realtor / Content Creator
Before getting started with Virtudesk I had my doubts that they would find what I was looking for. I needed a very particular person to add to my team and let me tell you I am highly pleased! My virtual assistant Myril is the best! I am excited to grow my socialmedia accounts with her. Thank you Virtudesk!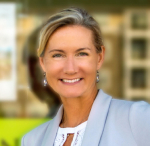 Chelsea Erickson
Realtor La Belle RE Group
I am very happy with the assistance Virtudesk is providing for my real estate business. This is a newer position for my company and we are working through the creation and efficiency.
Share via Facebook
Share via Twitter
Share via LinkedIn
Share via Pinterest
Send via E-Mail