Reason Why Virtual Assistants Are An Investment For Your Business
Jul 23, 2018
Reason Why Virtual Assistants Are An Investment For Your Business
We have discussed a lot about the forms of marketing from our blogs previously. This time, let us talk about investment. As a business owner finding the worth on hiring a VA, you may be asking questions on how getting one can lead to revenues. Well, let us not keep you waiting, shall we? Let us help you find the reasons why having one is an investment in itself.
How exactly do Virtual Assistants scale up your business when it costs you money to begin with? Here are the reasons why having one worth it.
Establishing and Strengthening Brand Influence
They represent your business and personal brand and takes on every means to reach out to your existing and potential clients. We are not only talking about social media posts. We are also talking about cover images, e-mail marketing, prospecting and many more.
Productivity
Doing things on your own may be time-consuming and can even take on a lot of effort. Virtual Assistants take that load off of your back. T
hey also do all the essential tasks while letting you keep up with those needing your attention and professional expertise the most. On top of those, many tools can be used to track their productivity and provide screenshots in tracking progress of their work. Therefore, making a list of accomplishments, on-going tasks, and deliverables that are in need of priority, easy to identify.
Dynamic and Fluid
Key strategies to achieve an optimal business growth is fluid rather than static. It also follows a dynamic and multi-faceted strategy that defines the marketplace today. That means adapting to the virtual world while also keeping the most effective forms of marketing funnels steady and also functional.
Having An Employee Who You Can Trust Is An Investment
Your Virtual Assistants represent you and your business. They take on the legacy of forming business circles on how you expect your clients to be treated. Your virtual assistant is your brand advocate. And however you may see it, they may be the most indispensable investment one can ever have. Conclusion: An investment needs an effective strategy for it to grow
like in other ways it is also used and perceived.
That means, making every step of the process feasible and each expectations clear.
Meet our Most Trusted
Partners & Clients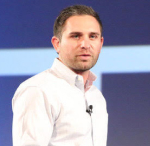 Byron Lazine
Co-Founding Chief-of-Operations at BAM (Broke Agent Media)
I've been using Virtual Assistants for years throughout all of my companies. Once we found Virtudesk the process got even easier and allowed us to scale out our hiring. Highly skilled and accountable professionals. 100% recommend!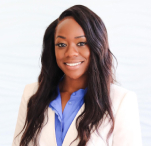 Rebecca Julianna James
Realtor / Content Creator
Before getting started with Virtudesk I had my doubts that they would find what I was looking for. I needed a very particular person to add to my team and let me tell you I am highly pleased! My virtual assistant Myril is the best! I am excited to grow my socialmedia accounts with her. Thank you Virtudesk!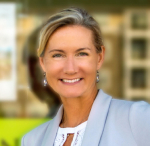 Chelsea Erickson
Realtor La Belle RE Group
I am very happy with the assistance Virtudesk is providing for my real estate business. This is a newer position for my company and we are working through the creation and efficiency.
Share via Facebook
Share via Twitter
Share via LinkedIn
Share via Pinterest
Send via E-Mail