We Just Outlined Your Social Media Plan For You
Nov 17, 2021
We Just Outlined Your Social Media Plan For You
Social outreach in marketing has traditionally meant cold-calling prospects, networking during events, and door-to-door selling. Social media has evolved this process into something more intricate, yet accessible to individuals and businesses.
Outreach on social media is still about building relationships. However, this is now done through platforms where audiences and brand ambassadors alike have more agency over what kind of relationship they will build with your brand. For businesses, this is a golden opportunity given that the right people are approached the right way.
As social media is at the forefront of influencer marketing nowadays, finding the right influencers to advocate for your brand can provide massive benefits. In this article, we go over the essential steps you should take in creating a social media outreach plan.
Your Social Media Outreach Plan
Determine Your Objective
It's very important that you identify your objectives for executing outreach campaigns on social media. Your objective will determine how you're going to do what you're about to do.
Are you promoting a new product? Are you trying to find people to advocate for your brand? Specify between business objectives and communication objectives. For example, align the need to gain followers with the need to stay on brand as you reach out to your audience. This is where your tone and voice guide will come in handy.
Your objectives will translate into how clear and concise your request is. Asking too big of favor could lead to adverse effects. You want to start building a relationship with people where they're comfortable to accommodate your inquiries and requests.
Determining your objective will help you figure out what your first move, first message, and first request will be.
List Your Prospects
Fruitful campaigns rely on a strategy. Having a strategy means you're not going to waste your time talking to people who aren't the slightest interested in working with you.
Build a classified list of prospects to talk to. Just like in sales prospecting, identify which segments to talk to for specific objectives. You may do this according to geographic, demographic, psychographic, or other forms of classification. This will also help in determining what kind of approach you will take depending on a prospect's classification.
Use social listening tools to find the right people. Among the top choices are Hootsuite, Buzzsumo, and HubSpot. These can help you find the right market segments, niche influencers, and competing brands. Identifying these groups will be valuable in building your social outreach strategy.
Determine Your Content Framework
What goes on your profiles should tie into how you will reach out to your prospects. For this purpose, you should strategize your content framework.
A content framework is a set of strategies, guides, and instructions that details your content creation process and what you post. Your framework should contain the rationale of your campaign and the types of content you publish. Everything you publish should adhere to your framework's guidelines.
This ensures that all of your content in all your social media profiles work together. It should provide value consistently, and coherently to your audience.
Having a content framework helps your audience understand what your brand is about. This will be their basis on how they will interact with you, or if they will at all.
Optimize Your Profile
As you pique the interest of your target audience, they will come and check out your social profiles. For this purpose, you should make sure all important information relevant to getting in touch with you is on your profile.
Have a photo that represents your brand and values. Write an informative bio so new audiences easily understand your business goals. Post a link to your website, and have your primary contact information.
A tip is to make a personable impression that encourages your customers to reach out to you. Doing that could help you skip other steps and go straight into talking about how you and your new customer can provide value to each other.
Post Content Regularly
Post updates regularly on your profiles. Depending on what kind of content you publish, you'll build on how your prospects perceive your brand.
You could be informative and build on thought leadership. Compelling content can build on your authenticity. Promotional posts can also help your audience trust your products more by knowing more about them. Engaging content will also encourage your audience to make the first move and interact with your posts.
More importantly, social media algorithms typically reward routine posting by making updates more visible to your audience. Your followers will see your posts more often, and you can even be featured on public discovery pages. Help yourself with hashtags and geotagging, too, to make your content more discoverable.
Interact With Your Prospects
Interacting with your prospects before reaching out warms them up to building a relationship with you. This can be through likes, comments, shares, or other small gestures that let them know you're within their reach.
Introducing your brand like this builds familiarity. This helps audiences place your actual outreach as an authentic one, rather than spammy and alarming.
Try joining LinkedIn Groups, Clubhouse Rooms, or Twitter Chats. Put your brand on your prospects' radar before making actual contact.
Reach Out
Finally, reach out to your followers and prospects. Introduce yourself, your brand, and then your objective.
This is the part where you make a request that they follow your page, share a post, or maybe even advocate for your brand. You can also ask for guest blogging opportunities, promotional collaborations, and other affiliate marketing tactics your connections are already doing.
Social Media Profile Routine
Here's a social media routine you can follow. This makes sure you're posting enough content to nurture your audience, without overwhelming them. Try to follow it and adjust to what works with your current followers.
Executing Your Social Media Outreach Plan
From building to executing and monitoring, a social media outreach plan could take up a lot of time. However, it is definitely worth it when you find the right market segment to nurture and convert. Delegating this task to a marketing virtual assistant could be a strategic move for a young business. That's added productivity that scales with time, but without stretching the budget too much.
If you think a virtual assistant is great for your business, fill out this form and one of our Consultants will get in touch with you.
More Articles from Virtudesk:
Meet our Most Trusted
Partners & Clients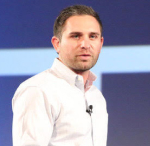 Byron Lazine
Co-Founding Chief-of-Operations at BAM (Broke Agent Media)
I've been using Virtual Assistants for years throughout all of my companies. Once we found Virtudesk the process got even easier and allowed us to scale out our hiring. Highly skilled and accountable professionals. 100% recommend!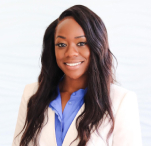 Rebecca Julianna James
Realtor / Content Creator
Before getting started with Virtudesk I had my doubts that they would find what I was looking for. I needed a very particular person to add to my team and let me tell you I am highly pleased! My virtual assistant Myril is the best! I am excited to grow my socialmedia accounts with her. Thank you Virtudesk!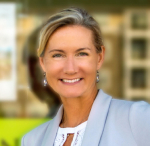 Chelsea Erickson
Realtor La Belle RE Group
I am very happy with the assistance Virtudesk is providing for my real estate business. This is a newer position for my company and we are working through the creation and efficiency.
Share via Facebook
Share via Twitter
Share via LinkedIn
Share via Pinterest
Send via E-Mail