33 Cold Email Subject Lines You Should Try to Get Opens
In the world of digital communication, cold email subject lines serve as gateways to capturing your recipient's attention. A well-crafted subject line can be the key to breaking through the noise and sparking interest, making it a crucial element of your email marketing strategy.
Transaction Coordinators – What they do and Why you need them
Every Real Estate transaction is ruled by a Transaction Coordinator. This article gives you their importance what they do and why do you need to get one today.
Tips on How You Could Keep a Good Relationship with Your Virtual Assistant
Having a good relationship will make the business work not just for the client but also for those who will acquire the business.We have listed down the things that would help you identify if you are having a good relationship with your personal virtual assistant.
Top 10 Social Media Tips for Real Estate Agents
Social Media is the lifeblood of the people on how they can connect, engage and socialize with others. In Real Estate Industry, it is a great tool and can really be of help to market your business. Knowing the top trends and techniques in Social Media will help you further engage with your customers.
10 Virtual Assistant Interview Questions To Ask Your Candidates
Have you ever asked yourself Is it possible to multiply myself? What If I could clone myself? If you did, you would possibly be able to do every single task for your business. Nowadays, businessmen hire a potential Virtual Assistant from offshore just to offload half the work they're doing.
Top 5 Tips to Organize Your Busy Life as a Real Estate Agent
The life of every Real Estate Agent has tons of things to finish on a daily basis. Meetings, Open Houses etc. A Real Estate Agent needs to organize the things that they have to do and prioritize the things to make them successful. They have to attend to all of these tasks and never miss...
Beginner's Guide for Millennial Virtual Assistants Today
Every person who works in the corporate world needs help to achieve their business goals. A businessman is a Virtual Assistant's best friend. That makes Virtual Assistants one of the most desired jobs. In this article we will provide you with your beginners guide to becoming a Virtual Assistant. 
Meet our Most Trusted
Partners & Clients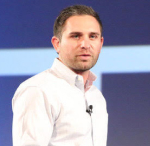 Byron Lazine
Co-Founding Chief-of-Operations at BAM (Broke Agent Media)
I've been using Virtual Assistants for years throughout all of my companies. Once we found Virtudesk the process got even easier and allowed us to scale out our hiring. Highly skilled and accountable professionals. 100% recommend!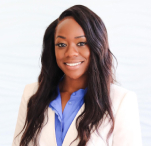 Rebecca Julianna James
Realtor / Content Creator
Before getting started with Virtudesk I had my doubts that they would find what I was looking for. I needed a very particular person to add to my team and let me tell you I am highly pleased! My virtual assistant Myril is the best! I am excited to grow my socialmedia accounts with her. Thank you Virtudesk!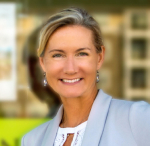 Chelsea Erickson
Realtor La Belle RE Group
I am very happy with the assistance Virtudesk is providing for my real estate business. This is a newer position for my company and we are working through the creation and efficiency.