A Simple Checklist for Marketing Campaigns
Apr 6, 2021
A Simple Checklist for Marketing Campaigns
Marketing can be an overlooked and underrated part of any business. That's because it can be hard to track concrete results or calculate return on investment (ROI) - making any efforts less effective. Oftentimes, it's not seen as the activity that directly closes a sale.
Not only can marketing largely drive the number of leads and sales a business produces, but it covers a lot of important activities such as building brand awareness, fostering customer engagement, and growing your business.
Marketing requires a lot of hard work and requires marketers to be big-picture thinkers while simultaneously focusing on the details and being data-driven decision-makers.
We put together this checklist for marketing campaigns, so you can have a better idea of the steps required in building a successful campaign and truly drive growth and sales for your business.
Below, you will learn how to map out a successful marketing campaign from planning to execution.
1. Set Goals and Strategies
Before anything else, you should keep in mind the goal of your marketing campaign. This will give you clarity and guidance on what strategies you have to perform in order to achieve great results. This will include the campaign concept, target audience, content types, and the end goal.
To expand on this further, let's dive into what it means to set goals. For every campaign you do, whether it's Facebook Ads, a virtual event, running a social media campaign, or another type of campaign, it's important to determine what will be a realistic but challenging goal to achieve.
You can determine goals by first identifying the metrics of a campaign that will help you measure the results of a campaign. For example, let's say you run a Facebook Ads campaign. Some of the key metrics that could inform the results of your campaign will include:
Money Spent
Clicks
Leads
Return on Investment (ROI)
Return on Ad Spend (ROAS)
Sales
Reach
Impressions
Cost per Result or Cost per Lead/Click
Unique Link Clicks
Landing Page Views
These are just a few of the important metrics you can draw from a Facebook Ads campaign. This will help determine your goals. For example, you may be a lead generation business, where the ultimate goal is to set up a demo call and close sales with hot leads. Let's say that for every 10 forms submitted to the business, you're able to close 1 sale. Let's say that every sale has an initial revenue of $100.
Visiting our Facebook ads campaign example, let's say you run a lead generation campaign where form submissions is your main goal. You set a daily budget of $10/day for a 10-day campaign. Your total budget is $100.
If you want a high ROI (of 10, for example), then you will want to have at least 10 form submissions coming from your Facebook ads campaign every day. That's because, if you generate 10 form submissions a day, during a 10-day campaign (100 total), 10 of those form submissions are likely to turn into sales initially worth $100.
For the revenue you can make (10 sales x $100 each = $1,000) vs the cost you expend ($10 daily x 10 days = $100), you can generate a ROI of 10 = $1,000 revenue /$100 cost. An ROI goal of 10 would be a perfect goal to set before running your Facebook Ads campaign.

2. Assign Deadlines and Roles
An effective marketing campaign often requires the collaborative efforts of several people in your company. Assign their tasks and roles for the campaign. Once everyone knows their roles, setting a deadline will make sure that each team member will complete their tasks in a timely manner.
Setting deadlines will ensure there is enough time for revisions and delays. Assigning roles will ensure that each person gets assigned an amount of work they can handle that pertains to their skillset.
Popular project management and collaboration tools to keep track of the tasks, deadlines, and assignments for marketing campaigns include Clickup, Asana, and Trello.
3. Create the Marketing Collateral
In order to attract your target audience and engage them in your campaign, it is important to add visuals to your content. This will not just beautify the overall campaign, it will also help the consumers interpret the message faster. Eye-catching graphics can also do wonders for your business as this will attract more consumers to engage with your business.
Other collaterals that you may need to include in your campaign are the copies (for those graphics), video content (raw footage and edited versions), social captions, lead magnets, and more. As mentioned above, using project management tools like Asana and Trello are great for keeping track of when collateral gets done, and when they need to be approved.
4. Publish the Campaign
Now that you and your team are done creating the content and visuals for your marketing campaign, the next step is publishing it. This can be through social media ads, print ads, or an automated system.
If it's a digital ads campaign, publishing is pretty straightforward. After publishing, all you have to do is monitor the results regularly, which is explained in the next section. However, if it's a virtual or in-person event or conference, "publishing" will look slightly different.
It's important for bigger events like conferences, that your team will have a detailed and written action plan for who will be responsible for what during the event or conference. This can prevent a lot of confusion and chaos on the day of the event, and ensure that everything runs smoothly, and leads are handled efficiently.
A step-by-step action plan outlined hour by hour should be created a week in advance. A couple of days before the event, the whole team should attend a meeting together to discuss the action plan in-depth and go over any questions that arise.
Lastly, don't forget to congratulate the team for meeting the deadlines and for taking great responsibility for their roles.
5. Analyze the Campaign Results
While the campaign is running, it is important to monitor the daily performance of the campaign and keep notes of what works best and what doesn't. After the campaign has ended, create a report on how the campaign performed. This will largely inform you on whether or not the campaign was successful depending on the goals you set at the beginning (outlined in section one).
It's important to configure your reports with your goals and the actual data right next to each other, so you can see the difference between actual and expected results. If you meet your goals - awesome! If you didn't meet your goals, it's a good time to reflect on why they were not met. Either way, this is a great exercise to see how you actually performed and how you can recalibrate and change up your future campaigns so that they perform better.
If the campaign involved multiple people, it's best practice for everyone to generate a report on what they were responsible for.
If it was a virtual event, one person might generate a google analytics report on landing page behavior, another person might report on qualified leads generated, another person would report on video views and behavior, and so on.
Then, your team should come together and discuss what went well, what didn't go well, and how it could be improved for next time.
Are you ready to launch your next campaign? Marketing campaigns aren't easy to create but by creating a solid plan by using this checklist, you don't need to worry that your campaign will underperform.
If you need help in creating the best marketing campaigns but you don't have a team to work with, then one of our Consultants can work with you to hire a marketing virtual assistant to help you execute high-performing campaigns and increase brand awareness and sales. Just fill out this form and one of our Consultants will reach out to you.
Meet our Most Trusted
Partners & Clients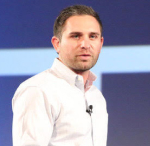 Byron Lazine
Co-Founding Chief-of-Operations at BAM (Broke Agent Media)
I've been using Virtual Assistants for years throughout all of my companies. Once we found Virtudesk the process got even easier and allowed us to scale out our hiring. Highly skilled and accountable professionals. 100% recommend!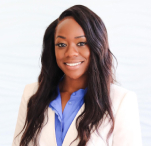 Rebecca Julianna James
Realtor / Content Creator
Before getting started with Virtudesk I had my doubts that they would find what I was looking for. I needed a very particular person to add to my team and let me tell you I am highly pleased! My virtual assistant Myril is the best! I am excited to grow my socialmedia accounts with her. Thank you Virtudesk!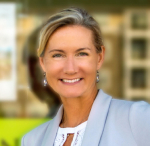 Chelsea Erickson
Realtor La Belle RE Group
I am very happy with the assistance Virtudesk is providing for my real estate business. This is a newer position for my company and we are working through the creation and efficiency.
Share via Facebook
Share via Twitter
Share via LinkedIn
Share via Pinterest
Send via E-Mail