Virtudesk Testimonial: Tim Littleton at Kale Realty
Apr 16, 2021
Virtudesk Testimonial: Tim Littleton at Kale Realty
It's always been amazing to hear the success stories of our clients.
Tim Littleton
at
Kale Realty
shares his experience in today's Virtudesk Testimonial about hiring Virtudesk's Virtual Assistants and how it helped streamlined their business processes.
Tim has been in the real estate industry for the past decade. Over the years, he has gained experience and knowledge of the Greater Chicago real estate market. This has helped his clients understand and leverage their property investments. Tim has taken these skills to Kale Realty, one of the largest independent real estate brokerage firms in the Chicago area. Together with our Virtudesk's virtual assistants, he has helped buyers, sellers, and renters find their dream properties!
Here is what Tim had to say about his VA:
"In regards to how satisfied we are with their service and performance, they go above and beyond. They've been doing fantastic."
"I check in with them once a week. We have a once a morning phone call with everyone just to kind of check in, see how everyone's doing and then we kind of go from there, but their performance has been fantastic."
"[Our] overall satisfaction [is] through the roof. They've been able to support us in ways, which we never imagined them being able to support and have gone above and beyond and have taken on more and more tasks as they have come about."
"Our overall satisfaction has been overwhelmingly great. Our expectations [whether they're] met, exceeded, or unmet. They've been exceeded."
"They were given a few tasks to start and have kind of grown from there. We've kind of learned, you know, where their strong suits are and kind of had them focus on those. They make phone calls as well, so they most likely have exceeded us here at the management team here at Kale."
"We enjoy working with them. They have become a very integral part of our company, and we look forward to working with them and the future."
If you want to watch Tim say these words himself, go to our
YouTube Channel
to
watch his full testimony.
The
marketing
,
administrative
, and
prospecting services
are some of our most popular services. If you are interested to learn more about what types of virtual assistants we have, how you can use virtual assistants to leverage your business like Tim did, or want to sign up, just
fill out this online form.
If you enjoyed reading Tim's Virtudesk Testimonial, then watch last week's
Thursday Testimonial with Paul Lopez
, founder and owner of PropertySourced.
Meet our Most Trusted
Partners & Clients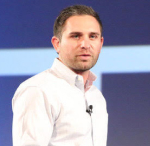 Byron Lazine
Co-Founding Chief-of-Operations at BAM (Broke Agent Media)
I've been using Virtual Assistants for years throughout all of my companies. Once we found Virtudesk the process got even easier and allowed us to scale out our hiring. Highly skilled and accountable professionals. 100% recommend!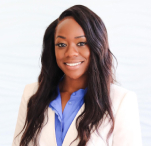 Rebecca Julianna James
Realtor / Content Creator
Before getting started with Virtudesk I had my doubts that they would find what I was looking for. I needed a very particular person to add to my team and let me tell you I am highly pleased! My virtual assistant Myril is the best! I am excited to grow my socialmedia accounts with her. Thank you Virtudesk!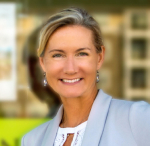 Chelsea Erickson
Realtor La Belle RE Group
I am very happy with the assistance Virtudesk is providing for my real estate business. This is a newer position for my company and we are working through the creation and efficiency.
Share via Facebook
Share via Twitter
Share via LinkedIn
Share via Pinterest
Send via E-Mail