What Is Geo Tagging and How Does It Affect Your Business Marketing Strategy?
Nov 25, 2021
What Is Geo Tagging and How Does It Affect Your Business Marketing Strategy?
Social media can make business owners feel overwhelmed due to its many features and benefits. It's a powerful tool overall, but it can also present a steep learning curve to many users. This is why tech-savviness has become an essential skill for virtual assistants and marketing specialists. In this article, we're going over a critical feature of social media marketing: geo tagging.
What Is Geo Tagging?
When you see updates on Instagram or Facebook with location tags, that post is geo tagged. So, what is geo tagging? It's essentially the act of identifying the geographical coordinates attributed to a post or an activity published on the Internet. Geo tagging is not just for social media; it's actually for any Internet-related action.
Why You Should Practice Geo Tagging Pictures and Posts
Geo tagging social media updates can present a lot of opportunities for you and your audience members. Letting people know where you are means you give them access to the space where you conduct business. It's an invitation for them to come and check things out and possibly have a conversation with you.
Basically, geo tagging can drive up foot traffic to your physical location and help people identify your business as a geographically accessible option. Plus, it's a solid strategy to reach more people in your target audience for location-specific businesses.
How To Use Geo Tagging on Different Social Media Platforms
In this section, you'll see how geo tagging is possible on today's top social networking platforms. They all have different ways to make this more interesting. The bottom line is: geo tagging pushes your content to the audience exploring your area.
Instagram
Instagram lets users tag the location of their posts and stories. Before publishing a post, you have the option to add location data. You can also do this to previous posts by editing them and adding Instagram geo tags.
As for Stories, you can swipe up when editing your stories to add a location tag. There may even be stickers related to your event or location that you can use to help users feel more connected with your content.
Snapchat
Snap Map on Snapchat lets people see public stories during the time they are published. This is a great way to be found by people looking for things to do in specific locations. After shooting your snap, go to 'Send To' and include 'Snap Map.'
Geofilters on Snapchat also make location tagging a more fun and visual experience, especially since users can also create their own personalized Geofilters. If you wish to have one, submit your proposal a few days or weeks before your grand opening or big event.
Facebook
On Facebook, you can Check-In and include a geographic tag in every post, photo, video, marketplace listing, or My Day update.
Tiktok
TikTok has also enabled users to use location tagging on their content. This helps content land on the correct users' Discover page, in addition to the hashtags and soundtracks being used.
Twitter
Tweets can also be geo tagged with a simple click or press before publishing. This helps Tweets reach people who engage with other Tweets based on their location. Twitter also has location-based trend reports, making geo tagging an effective approach to increasing your profile's reach.
Google My Business
Claiming your listing on Google My Business means you are geo tagging your entire business for search engine visibility and ranking. Check out our definitive guide on Google My Business.
Geo Tag Photos for Local SEO
Adding geographical tags can also be done to media files before uploading them on the Internet. This helps search engines better understand their purpose and provide them to the right audience. Doing this can be highly beneficial to businesses targeting a specific local audience.
The GeoImgr tagging tool is a free online tool to help you geo tag photos. Before adding pictures to your Google My Business page, embed your business's geographical coordinates into your image file. This increases your business's ranking on Google's search results pages, especially for people searching within your area.
Having location services enabled when taking photos also automatically geo tags your pictures. Newer camera models also have GPS-tracking capabilities, allowing you to have coordinates on every image file automatically. Older DSLR camera models can instead be connected to a mobile device for location tracking.
Best Practices When Geo Tagging Pictures
Use High-Quality Images
Uploading only high-quality images optimizes the viewing experience for audiences. High-quality photos also let you properly showcase your location, amenities, and more.
Include Visible Landmarks
Upload photos that help your prospective customers find your business. Include landmarks that are hard to miss, if possible.
Follow an Editorial Calendar
Following an editorial calendar helps your social media team tag the right locations. This is most important when there are events outside your usual places.
Tag With a Purpose
Tag only to promote a business's location information. Part of Internet safety practices is to treat our locations as sensitive information. This is especially true for solopreneurs and influential businesspeople.
Practice Responsible Location Promotion
Responsible use of the Internet also tells us to avoid promoting a location that should be protected from over-tourism. Over-tourism can have long-lasting adverse effects on the immediate environment and those who reside in the area.
Geo Tag Photos To Optimize Them
Using location tags can help your customers and prospective clients find you faster and easier. It takes small steps to get this done, but the impact could be massive. Right now, geo tagging is becoming a standard for physical businesses doing digital marketing. As a business owner, this is a task you can delegate to your marketing virtual assistant as an addition to the social media marketing process.
Geo tagging is a small effort that could provide big opportunities for your business. This makes social media an even more powerful marketing channel that you should look into using immediately. If you wish to delegate this to one of our virtual assistants, fill out this form and one of our consultants will get in touch with you.
More Articles from Virtudesk:
Meet our Most Trusted
Partners & Clients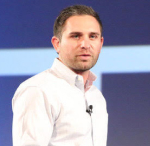 Byron Lazine
Co-Founding Chief-of-Operations at BAM (Broke Agent Media)
I've been using Virtual Assistants for years throughout all of my companies. Once we found Virtudesk the process got even easier and allowed us to scale out our hiring. Highly skilled and accountable professionals. 100% recommend!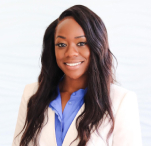 Rebecca Julianna James
Realtor / Content Creator
Before getting started with Virtudesk I had my doubts that they would find what I was looking for. I needed a very particular person to add to my team and let me tell you I am highly pleased! My virtual assistant Myril is the best! I am excited to grow my socialmedia accounts with her. Thank you Virtudesk!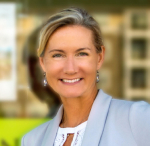 Chelsea Erickson
Realtor La Belle RE Group
I am very happy with the assistance Virtudesk is providing for my real estate business. This is a newer position for my company and we are working through the creation and efficiency.
Share via Facebook
Share via Twitter
Share via LinkedIn
Share via Pinterest
Send via E-Mail