Make Your To-Do List Realistically Doable
May 15, 2019
Make Your To-Do List Realistically Doable
Getting stuck in your to-do list? Having difficulty finishing your reports and presentations on time? If your are looking for ways to accomplish your tasks quicker without compromising the results, you came to the right place (or should I say the right page). Deadlines come knocking at your front door? Cram no more! Here are 5 tips to make your to-do list realistically doable:
1. Focus! Declutter Your Mind
Focus, focus, focus. A lot of us tend to jump into given tasks right away, thinking it is the best practice in order to finish early. But when we rush things, we lose detail, we compromise the quality of our work, and along the way our mind begins to wander someplace else and start thinking of our personal desires, and sometimes struggles. You don't want to do that! In an article written by Scott Hansen, a business strategist, he mentioned that the people who make the biggest impacts have, what he calls, the high performance mindset. Although that proves to be true, the most common reason for people failing to achieve their goals is because they tend to forget this first tip. Developing a high performance mindset requires being focused and having a decluttered mind. This is the most important part. This is where you condition yourself. In sports, we stretch and warm ourselves up before we get into the real action. In life, it is actually the same. We have to declutter our minds, drop our worries, find our focus, and once we do, we gotta stay focused.
2. Set Your Priorities
Once your mind is free from all the distractions, then it is the perfect time to determine your priorities. Think of the things you have to accomplish and decide which ones to prioritize. Drop the ones that can wait and save them for your next to-do list. Don't worry, saying no is never a bad thing. It actually helps you stay focused on the more important things. Prioritizing involves the process of planning ahead. It is always best to plan your tasks in order of importance and, of course, urgency. By doing this, you are also developing effective time management which will allow you to be more efficient in using your days. Making this a habit will also help you improve your consistency in providing your deliverables on time. At the end of a well planned week, you will be surprised at how much time you have saved for yourself. This opens doors for more opportunities. And, if executed properly, it will even allow you to spend more quality time with your family.
3. Come Up With A Schedule
Sometimes we get clouded about how doable things are because of the number of workload that's on our queue. Yes, it can drive you crazy, but don't let that get to you. Start by sorting your tasks the best way that you find it organized. You can list it from the most important to the ones that do not actually have any deadline, or in whichever way that would make you feel comfortable yet driven. Keeping a simple list of your tasks can help you see how much time needs to be allotted, how much work needs to be done and how many you have accomplished for the day. Keeping a list will also give you the opportunity to not procrastinate as you get a visual representation of the workload you have for the day. The more you think about all your tasks that are scattered, the more difficult it becomes for you to get started. Trust me, it works in any aspect of life.
4. Start to End
Now that things are well aligned and you already have a structure of what you will be doing for the day, you can begin to finish your tasks! Set the pace, know your rhythm. You can work under time pressure but there is no need to be stressed and actually feel pressured. Try to keep a good flow of energy and enthusiasm as you move forward to the next task and on to the next, until you reach the last one on your list. You may take breaks but make it a habit to stick to your time table. Remember, with everything on your to-do list, the main goal is to accomplish them all. (And you will!)
5. Reward Your Self
Now, this is the part where you celebrate and congratulate yourself for a job well done! This part right here plays a crucial role in your consistency on a regular basis. Treat your self after putting in a lot of hard work. Get a massage, visit your favorite restaurant, watch a new movie or have some quality time alone or with your friends. Anything is possible, everything is doable when you know what you want. And you want it done.
Meet our Most Trusted
Partners & Clients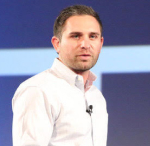 Byron Lazine
Co-Founding Chief-of-Operations at BAM (Broke Agent Media)
I've been using Virtual Assistants for years throughout all of my companies. Once we found Virtudesk the process got even easier and allowed us to scale out our hiring. Highly skilled and accountable professionals. 100% recommend!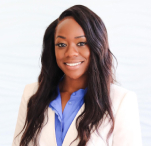 Rebecca Julianna James
Realtor / Content Creator
Before getting started with Virtudesk I had my doubts that they would find what I was looking for. I needed a very particular person to add to my team and let me tell you I am highly pleased! My virtual assistant Myril is the best! I am excited to grow my socialmedia accounts with her. Thank you Virtudesk!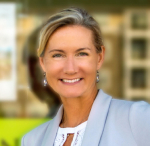 Chelsea Erickson
Realtor La Belle RE Group
I am very happy with the assistance Virtudesk is providing for my real estate business. This is a newer position for my company and we are working through the creation and efficiency.
Share via Facebook
Share via Twitter
Share via LinkedIn
Share via Pinterest
Send via E-Mail