How Virtual Assistants Are Producing Remarkable Opportunities For Business Owners
Sep 13, 2023
How Virtual Assistants Are Producing Remarkable Opportunities For Business Owners
The rapidly evolving landscape of the business has yielded amazing innovations that transcended the very definition of efficiency and productivity in the workplace. Whether through subtle or notable adjustments, every implemented change shares the same goal: Success.
One notable shift is the implementation of virtual assistants in the company's lineup of employees. Some might perceive virtual assistants as a small addition, but data and statistics prove that VAs are slowly emerging as an important asset for business owners in terms of providing remarkable opportunities both within and beyond the workplace.
The Relationship Between Top Industries and Virtual Assistants
A common trait that has made virtual assistants perceived as indispensable assets in various industries is their exceptional ability to adapt and take on a wide array of tasks. While virtually any company, regardless of the industry, can benefit from having a virtual assistant, several notable industries have yielded increased productivity with the integration of virtual assistants into their day-to-day operations:
In terms of dynamic industries, there's nothing compared to the world of real estate. Most tasks in real estate are time-sensitive and require immediate action. This includes managing and maintaining a stable communication channel with clients, scheduling appointments, and conducting property research. The adaptive and flexible nature of virtual assistants allows them to manage all these tasks simultaneously, allowing agents to focus more on building relationships with clients and closing deals.
The world of marketing is known for its fast-paced and stringent operations. Beyond what the public sees, common day-to-day operations consist of client interaction, content creation, and data analysis. Virtual assistants can contribute by handling social media management, conducting market research, data entry, and campaign tracking, allowing marketing professionals to exert more of their time to formulate new campaigns and strategies.
Law practices are known to be an industry that highly values the importance of attention to detail. However, some of the responsibilities that come with legal work require lawyers to accomplish tasks outside of the courtroom. Virtual assistants can assist with these tasks and excel in conducting legal research, preparing documents, and scheduling appointments, allowing lawyers to focus more on representing clients and winning cases.
In this technological age, logistics companies are one of the industries that have benefitted from this advancement since it improved the overall efficiency and productivity of their everyday tasks. These companies have incorporated virtual assistants to take on order processing tasks, shipment tracking, and data entry to support logistics managers and ensure an overall smooth workflow.
Anyone who's delved into SEO is aware that staying on top of trends is crucial to succeed in this industry. In order to achieve this, it will require constant monitoring and analysis to come up with new data and strategies. These companies have turned to virtual assistants to help with everyday tasks, such as keyword research, competitive analysis, content optimization, and more. With this load off of SEO experts, they can focus more on refining strategies and helping clients enhance their digital visibility.
With the constant pressure of tending to patients and ensuring that they are well taken care of, virtual assistants have helped greatly in easing the workload of health professionals around the country. From handling medical records and managing patient appointments, doctors can focus on providing an overall healthy experience for patients.
Opportunities Inside The Workplace
Increased Overall Productivity
Virtual assistants can play a huge factor in contributing to the overall improvement of productivity since their training involves multitasking and being flexible enough to perform a wide array of responsibilities. Combined with the time zone difference, you can focus highly on tasks that demand your expertise and rest knowing that your business is continuously progressing.
Aside from handling day-to-day tasks, employing virtual assistants can produce financial wonders for your company. Since virtual assistants are working remotely, you can save up on labor and overhead costs. In addition to that, you have full reign to build your VA team only around the services you need.
Specific Expertise and Specialization
Most virtual assistants come from different backgrounds spanning various industries. This allows for an opportunity for a smoother team augmentation, as you can choose a VA that can match your requirements. Nevertheless, virtual assistant companies put all their employees through rigorous and extensive training to ensure that the VAs are ready and equipped with the right skill set to cater to every business owner.
Streamlined Day-to-Day Operations
At the end of the day, business owners like yourself are looking for productivity and results. With a virtual assistant, you'll have a smoother workflow organization since you'll be able to delegate tasks more efficiently. At Virtudesk, you will have free access to Timedly, a productivity and time-tracking tool with mobile accessibility to ensure that you can keep track of your virtual assistant's progress regardless of your location.
Opportunities Outside The Workplace
Enhanced Work-Life Balance
With a virtual assistant by your side, you'll feel your workload lessen over time and find yourself having more personal time on your hands, allowing for opportunities to both reduce stress and acquire a healthier work-life balance.
The beauty of exploring the global talent pool of virtual assistants is the opportunity to access a variety of cultural knowledge and possibly build new relationships. As your trust in your VA strengthens, so does the possibility to enhance business networks and acquire a new perspective that you can incorporate into your business strategies.
The burden of running a business can take its toll in the long run. Having all that weight lifted by your virtual assistant, you can explore new skills and even take on new hobbies that can contribute to your overall personal growth.
There's no denying that virtual assistants are becoming a staple asset in companies spanning different industries due to their nature of empowering business owners to exceed both within and beyond their professional endeavors. At Virtudesk, we share the same sentiment and believe that productivity and efficiency shouldn't be at the expense of your personal life.
Reach out to us now, and we'll be more than happy to guide you through this life-changing journey.
MORE ARTICLES FROM VIRTUDESK:
Meet our Most Trusted
Partners & Clients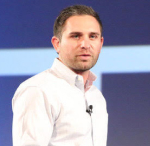 Byron Lazine
Co-Founding Chief-of-Operations at BAM (Broke Agent Media)
I've been using Virtual Assistants for years throughout all of my companies. Once we found Virtudesk the process got even easier and allowed us to scale out our hiring. Highly skilled and accountable professionals. 100% recommend!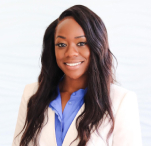 Rebecca Julianna James
Realtor / Content Creator
Before getting started with Virtudesk I had my doubts that they would find what I was looking for. I needed a very particular person to add to my team and let me tell you I am highly pleased! My virtual assistant Myril is the best! I am excited to grow my socialmedia accounts with her. Thank you Virtudesk!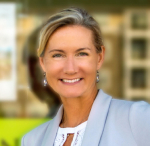 Chelsea Erickson
Realtor La Belle RE Group
I am very happy with the assistance Virtudesk is providing for my real estate business. This is a newer position for my company and we are working through the creation and efficiency.
Share via Facebook
Share via Twitter
Share via LinkedIn
Share via Pinterest
Send via E-Mail