Virtual Assistant Services For Medical Practices Can Improve The Healthcare Industry
Aug 25, 2022
Virtual Assistant Services For Medical Practices Can Improve The Healthcare Industry
As a healthcare practitioner, it is essential to be organized and efficient to provide the best possible care for patients. From the most superficial detail of maintaining an up-to-date calendar to more complex tasks like follow-up care and generating reports, nothing can beat an organized and streamlined operation.
During the COVID-19 pandemic, many healthcare providers have had to pivot to providing care virtually. It means that there is an even greater need for organization and efficiency, as many tasks that in-house staff once did in person now need to be done online.
Over the years, medical practices have come to rely on various technologies and software to help with organization and efficiency. Some were created specifically for the healthcare industry, while others were adapted to fit. But who can help in this endeavor?
Virtual Assistant Services For Medical Practices
A Virtual Assistant for medical practice is a remote worker who helps with administrative tasks in a healthcare setting. They often schedule appointments, follow up with patients, and manage customer inquiries. Healthcare practitioners can focus on more pressing tasks by taking on these responsibilities.
Virtual assistants are relatively new to the healthcare industry. Still, they are growing in popularity as more patients seek ways to receive convenient care. It is especially true for primary care physicians, who often have many patients and appointments.
Most of the time, a virtual assistant for healthcare services is outsourced from another country. The strategy saves on costs, as labor is often cheaper in other countries. The Philippines and India are the most common places to outsource virtual assistants for medical practice. But what is the importance of organization and efficiency, particularly for healthcare professionals?
Importance Of Organization And Efficiency For Healthcare Practitioners
There are a few reasons organization and efficiency are essential in the healthcare industry. First, it helps ensure that patients receive the best possible care. When everything is running smoothly and efficiently, it leaves less room for error.
In addition, being organized and efficient can help improve patient satisfaction. Patients with a positive experience are more likely to recommend your practice to others. When everything is running smoothly, there is less need for overtime and other unexpected expenses.
Lastly, it can help improve your work-life balance. An organized and efficient system can free up time to focus on different aspects of your life outside work.
7 Specific Virtual Assistant Services For Healthcare To Help In Organization And Efficiency
A virtual assistant for medical practice works remotely and can help with several administrative tasks. Although in-person staff can do these tasks, they are often better suited for a virtual setting.
Technological advent has increased the demand and necessity for virtual assistants. Globally, the industry of virtual assistants for medical practice is likely to grow from $684 million in 2021 to $5.310 million by 2028.
1. Maintain an up-to-date calendar of appointments and events.
Most virtual assistants will be dealing with managing calendars and schedules. They can help ensure that your calendar is always up-to-date and that you have plenty of time to prepare for each appointment. It will help reduce the number of no-shows, which can be costly for your practice.
It can be a valuable time-saver, especially if you have many patients. They can set up a system where patients receive reminders for their appointments via text or email. Google Calendar, Calendly, and other tools are some of the many ways virtual assistants can utilize to set up meetings for you and your clients.
2. Handle patient inquiries and requests for information.
Patients will often have questions or requests for information. A virtual assistant can help handle these inquiries so that you can focus on more pressing tasks. A virtual medical assistant can answer these queries through different channels, including social media, phone calls, direct messages, or emails.
Healthcare professionals don't have the convenience of answering queries personally. At some point, they need to focus on their work to provide quality patient care. By having an assistant virtually, you can be sure that your patients' questions and requests are being taken care of in a timely and professional manner
3. Prepare and send out patient bills.
Another common task that virtual assistants for medical practice can help with is billing. They can prepare and send out patient bills and follow up on any outstanding payments. In the context of pandemics, it is crucial to be as efficient as possible with billing to ensure that your practice is getting paid on time.
Virtual assistants can work with the billing department to ensure that all bills are accurate and sent out on time. The process can help improve your practice's cash flow and reduce the number of overdue payments.
4. Follow up with patients after appointments.
It's essential to follow up with patients after their appointments, but this can be time-consuming. A virtual assistant can help by following up with patients and scheduling any needed follow-up appointments. After all, patients are more likely to return for future meetings if they have a positive experience.
Of course, many people can be annoyed if their healthcare provider is constantly contacting them. That's why it's crucial to set up a system where patients can opt-in to receive follow-up calls or messages. This way, they can choose when and how they want to be contacted.
5. Update patient records as needed.
Healthcare professionals must keep patient records up to date. Virtual assistants for healthcare professionals can ensure that all relevant information is included in the files and that any changes are made promptly.
Technology has made the process even more straightforward with the advent of electronic medical records. Tools such as these make it easier to keep track of patient information and make changes as needed.
6. Generate reports on various aspects of practice operations.
If you want to stay on top of how your practice is running, then generating reports is a must. Virtual assistants for healthcare services can help with this by generating reports on various aspects of practice operations. For example, they can create information on patient appointment times and no-show rates.
This data can then be used to help make changes to improve patient satisfaction and practice efficiency.
Other examples of reports that a medical virtual assistant can create include:
Financial reports
Inventory reports
Human resources report
These reports are helpful in understanding where your practice can improve. You can also use them to benchmark your progress over time and identify potential problems early on.
7. Monitor the practice's social media accounts and respond to messages and comments.
In today's world, social media is a vital part of any business. Virtual assistants for medical practice can help you stay on top of your practice's social media accounts and respond to messages and comments. Your presence in the online community can help build trust and credibility with potential and current patients.
Virtual medical assistants can make a content calendar specifically designed for medical information. It can help ensure that your social media accounts provide accurate and up-to-date information while giving valuable content to your target audience. This drives traffic from your social media community, generating more revenue for your business.
While there are many tasks that VAs can do to help with organization and efficiency, these nine are some of the most important. By utilizing the skills of a VA, you can free up your time to focus on more critical tasks and provide better care for your patients.
Do you need help getting organized and efficient in your medical practice?
Outsource to a Virtual Medical Assistant
This article discusses that virtual assistants are potent assets for healthcare professionals. They can help with everything from appointment scheduling to preparing reports. If you want help staying organized and efficient in your practice, consider outsourcing to a virtual assistant.
If you are interested in creating a virtual assistant team for your practice, fill out this form, and one of our Consultants will reach out to you to give a helping hand.
More Articles From Virtudesk:
Meet our Most Trusted
Partners & Clients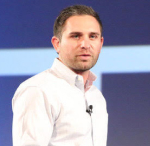 Byron Lazine
Co-Founding Chief-of-Operations at BAM (Broke Agent Media)
I've been using Virtual Assistants for years throughout all of my companies. Once we found Virtudesk the process got even easier and allowed us to scale out our hiring. Highly skilled and accountable professionals. 100% recommend!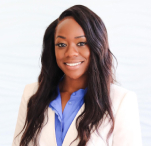 Rebecca Julianna James
Realtor / Content Creator
Before getting started with Virtudesk I had my doubts that they would find what I was looking for. I needed a very particular person to add to my team and let me tell you I am highly pleased! My virtual assistant Myril is the best! I am excited to grow my socialmedia accounts with her. Thank you Virtudesk!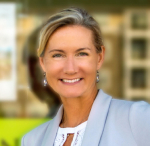 Chelsea Erickson
Realtor La Belle RE Group
I am very happy with the assistance Virtudesk is providing for my real estate business. This is a newer position for my company and we are working through the creation and efficiency.
Share via Facebook
Share via Twitter
Share via LinkedIn
Share via Pinterest
Send via E-Mail