What Responsibilities Does a General Virtual Assistant Have?
Mar 13, 2018
What Responsibilities Does a General Virtual Assistant Have?
As your business grows, so do the tasks and responsibilities you need to carry out; as a result, more clients to deal with, more transactions to complete, and more documentation to fulfill.
At times, you might even be thinking, "I've got more business than I can handle". If that's the case, now would be a good time to focus on things that need work. "Perhaps a listing presentation that you need to update?", "A cross-town agent you need to get in touch with?", "Advertising you would like to set up?", "How about appointments that you have scheduled, or your database that needs updating?"
Don't forget that you need to load new MLS contacts to your dialer, and scrub the leads that lack information like the last name and phone numbers. Maybe you should get an e-mail campaign started.
Whoa! Suddenly on top of what you currently have, you also need to be managing things in your business. Therefore, now is the perfect time to get someone else to do that.
Virtual Assistants nowadays need very little training. Just let them know what and how you want it to be done and they'll take care of it for you. In addition, there is no need to train them on the product or the system.
Virtual Assistants also come equipped with the skills necessary to ensure that your appointments are all present in your calendar so that you do not miss a schedule. They complete information in your database for future reference and catch all the things that might fall through the cracks.
Hiring a General Virtual Assistant (GVA) is an all-in-one solution, especially for all those small tasks that you have lined up. Here are some of the myriads of responsibilities of a GVA:
Manage address book, contact lists, and documents
Organize calendar applications, appointments, and contents
Schedule meetings between clients and customers
Communicate and coordinate with customers, visitors, suppliers
Make travel arrangements
Create online and offline promotions for the clients
Handle correspondence
Transcribes documents, recordings
Handles customer inquiries via phone, chat, or e-mail
Lead generation, updating, and managing contacts database
You just need one Virtual Assistant to do these for you. Virtual Assistant Firms train VAs to handle tasks such as these. Hence, better to hire one and not have to worry about training your VA.
Meet our Most Trusted
Partners & Clients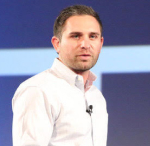 Byron Lazine
Co-Founding Chief-of-Operations at BAM (Broke Agent Media)
I've been using Virtual Assistants for years throughout all of my companies. Once we found Virtudesk the process got even easier and allowed us to scale out our hiring. Highly skilled and accountable professionals. 100% recommend!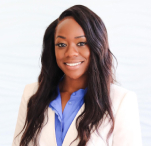 Rebecca Julianna James
Realtor / Content Creator
Before getting started with Virtudesk I had my doubts that they would find what I was looking for. I needed a very particular person to add to my team and let me tell you I am highly pleased! My virtual assistant Myril is the best! I am excited to grow my socialmedia accounts with her. Thank you Virtudesk!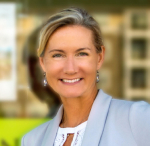 Chelsea Erickson
Realtor La Belle RE Group
I am very happy with the assistance Virtudesk is providing for my real estate business. This is a newer position for my company and we are working through the creation and efficiency.
Share via Facebook
Share via Twitter
Share via LinkedIn
Share via Pinterest
Send via E-Mail