Virtual Assistants for Health Coaches
Jun 9, 2021
Virtual Assistants for Health Coaches
Many businesses and industries are growing right now, and health coaching is no different. As of 2021, health coaching has emerged as a $7 billion service market.
Visiting a doctor to solve health problems or going on a diet completely alone, is no longer the solution people are taking to achieving better health.
Now, a more proactive and holistic approach is taken, where individuals will seek coaching on how to incorporate nutrition, behavior, and lifestyle to seek a healthier life, in conjunction with medical consultation.
Because of the market's growing popularity and size paired with the fact that health coaches run their own private practice, the workload can pose as challenging to many. What can health coaches do to tackle their workload, gain more clients, and grow their practice?
Virtual assistants have been paramount in helping health coaches with much of the business operations of running the practice.
In this article, we will further explain what health coaches are, why they really need a virtual assistant, the tasks a health coach can delegate to their virtual assistant, and the benefits of hiring one.
What is a Health Coach?
Health Coaches are certified members of the healthcare industry who have added training in the field of health behavior change. Health coaches provide coaching to their health care expertise to help patients better manage a variety of chronic medical conditions, such as metabolic syndrome, diabetes, and chronic pain.
Health coaches can either have their own private practice, work at a healthcare insurer, or via a corporate wellness program. They will work with their patients one-on-one to create an actionable plan their patients can follow.
Not only are health coaches consulted to help aid the recovery of chronic conditions, but can be a consultant when someone wants to improve their overall health and wellness regime.
Their approach stems largely from the concept of bio-individuality, which is the premise that everyone has a different need and treatment for how they should achieve optimal health.
Health coaches will help patients on how they should eat (their diet), exercise and maintain relationships, and methods to maximize happiness.
"A health coach empowers clients to adopt and sustain healthy lifestyle behaviors that can prevent, mitigate and even reverse chronic diseases," explains Todd Galati, M.A., ACE's senior director of standards and practice advancement.
Because of the Covid19 pandemic, most of the health coaches are working remotely today. They may be dealing with the following challenges in their business, such as answering phone calls and emails, managing billing statements, scheduling appointments, and more. Therefore, hiring a virtual assistant can make health coaches more effective in their practice.
Why Would a Health Coach Need a Virtual Assistant?
A Virtual Assistant Helps You Get All Your Work Done
If you are struggling to get all of your work done in order to make your patients happy and run your business smoothly, then hiring a virtual assistant can help you do exactly that!
Maybe, you find that you only have time during the day, to meet with patients, conduct consultation calls, and answer phone calls and emails - and find that the rest of the work like marketing, promotion, and administrative work is being pushed to later in the evening for you to complete.
If you are finding that you are working 12 hour days and still not meeting all of your deadlines, it's time to hire help.
They Can Help You Meet Deadlines
If you are struggling to meet deadlines because the pile of work you have to do only continues to increase, then hiring a virtual assistant may be a good next step.
Virtual assistants can help you project manage and keep track of deadlines, appointments, and patient characteristics, so you are always providing the most accurate consultation, remaining punctual, and moving your business along on a productive timeline.
Delegate the Tasks You Don't Like
If you find that there are certain tasks that are super repetitive or tasks you don't enjoy, you can delegate those tasks to virtual assistants.
Even tasks you know are essential to run your practice successfully, but you are not naturally good at, a virtual assistant can manage it for you.
For example, if you are not a technical person, and you don't like editing photos and videos for your website and social media platforms, then delegate that task to a virtual assistant!
If you have a hard time keeping track of expenses, delegate the bookkeeping, so you can focus on what you are passionate about - which is helping your patients find a health plan that works for them.
Tasks To Delegate to Virtual Assistants for Health Coaches
Email Management
→ Answer emails and manage company inbox
→ Organize and archive emails
Handling Phone Calls
→ Answer inbound calls
→ Outbound calling
→ Transfer callers to a health coach or other people on the team
→ Answer and manage inbound and outbound text messages
→ Acts as the first point of contact for all new patients or inquiries
File Management
→ Manage files
→ Create and update spreadsheets
→ Update patient contacts
→ Prepare and produce reports
→ Organize clinic profile records
Calendar Management
→ Schedule Consultations and appointments with patients
→ Schedule and send reminders for appointments and scheduled events
Transcription
→ Prepare transcripts of meetings
Travel Arrangement
→ Book flights, hotels, and more
→ Search for the best deals

Bookkeeping
→ Track expenses
→ Basic reporting on cash inflows and outflows
Blog Writing
→ Research popular keywords for topic ideas
→ Write blog drafts
→ Create graphics
→ Publish blogs on your website
Social Media Management
→ Set up social media accounts
→ create graphics and write social copy
→ Schedule posts in social media management platforms, like SproutSocial
→ reply to comments and DMs
→ generate reports and offer insights
→ Conduct research and administer polls for content ideas
Email Marketing
→ Write and send out a company newsletter
Other Content Creation
→ Create guides on health
→ Create collateral for your website
→ Create brochures, flyers, and more
The Benefits of Hiring a Virtual Assistant
The benefits of hiring a virtual assistant can be tremendous. It's helpful to think of hiring one as more than just an expense. It can give you back so much more time and value than working alone.
Work-Life Balance
When you hire a virtual assistant and start delegating the tasks that take much of your time, you will find that you are no longer spending evenings working on the tasks you didn't have time for during the day.
Instead, your virtual assistant would have taken care of it, and you can go home and spend more time with family.
Many health coaches and other professionals who have hired virtual assistants have experienced a much better work-life balance, with the additional benefit of better business performance.
Increased Revenue
By delegating the tasks that don't directly contribute to the revenue growth of your business, you can focus more time on the activities that actually do increase revenue.
For health coaches, this looks like spending more time with patients, working on patient lifestyle plans, and attending events, conferences, and consultations with potential partners.
By delegating the grunt work, you can start working more ON your practice, rather than IN your practice. There is a huge difference.
By working ON your practice, you can spend more time with patients and be able to onboard more patients at one time.
Reduced Costs
If you hire a virtual assistant, you will experience reduced costs in comparison to hiring an in-house employee or assistant.
By hiring a virtual assistant, from a virtual assistant company (like Virtudesk), you are not responsible for the fringe benefits or taxes that are associated with hiring someone in-house.
Especially if you decide to hire a virtual assistant from another country, there will be a reduced wage because of your VA's reduced cost of living, which will further reduce costs.
In the end, you can save more money and make more money because you don't have to pay for overhead and benefits, but you have the extra pair of hands to work on time-consuming tasks.
Happy Patients!
By delegating the grunt work to someone else, you will no longer be weighed down by the repetitive and time-consuming tasks that take you away from your patients.
By hiring a virtual assistant, you can spend more time with patients in making sure they are following their plans and you are attending to their every need!
If you found this article on virtual assistants for health coaches interesting and you want to learn more about how you can hire a virtual assistant, check out this free guide or fill out this form, and one of our Consultants will reach out to you.
More Articles From Virtudesk:
Meet our Most Trusted
Partners & Clients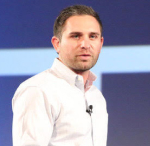 Byron Lazine
Co-Founding Chief-of-Operations at BAM (Broke Agent Media)
I've been using Virtual Assistants for years throughout all of my companies. Once we found Virtudesk the process got even easier and allowed us to scale out our hiring. Highly skilled and accountable professionals. 100% recommend!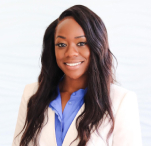 Rebecca Julianna James
Realtor / Content Creator
Before getting started with Virtudesk I had my doubts that they would find what I was looking for. I needed a very particular person to add to my team and let me tell you I am highly pleased! My virtual assistant Myril is the best! I am excited to grow my socialmedia accounts with her. Thank you Virtudesk!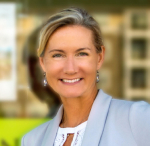 Chelsea Erickson
Realtor La Belle RE Group
I am very happy with the assistance Virtudesk is providing for my real estate business. This is a newer position for my company and we are working through the creation and efficiency.
Share via Facebook
Share via Twitter
Share via LinkedIn
Share via Pinterest
Send via E-Mail