12 Exciting Tasks Influencers Can Assign To a Virtual Assistant
Nov 23, 2022
12 Exciting Tasks Influencers Can Assign To a Virtual Assistant
Influencers and content creators are growing in number every day. The growth of influencers suddenly became more evident during the pandemic. This allowed marketers to reach potential customers in new ways.
An influencer's audience is often made up of not only people who are interested in their content but also people who share similar interests or values, making them great for targeting specific customer types. They are widely spread in different social media communities and influence many businesses' growth.
As 2023 approaches, 50 million people consider themselves content creators, and the influencer marketing industry has grown to approximately $16.4 billion.
The Rise of Influencers
The advent of social media allowed the influencer marketing industry to thrive and reach various sectors. From fashion, sports, beauty, and health to technology, food, and travel– influencers' reach expands horizons into almost every industry.
With an ever-increasing number of influencers, their workload is also increasing. To maintain their brand and influence, they must maintain a regular social media presence, create content regularly, engage with followers, and even track analytics.
As such, many are turning to virtual assistants for influencers to manage their workloads more efficiently. Hiring a virtual assistant is an efficient way for influencers to offload tasks they would otherwise have to do.
12 Tasks a Virtual Assistant for Influencers Can Do
Influencers and content creators do not have the luxury of doing all the tasks themselves. If they do, it can lead to burnout and a lack of productivity. With the help of a virtual assistant, they can get to their essential day-to-day tasks that only they can do themselves without compromising their creativity or efficiency.
Here are 12 tasks a virtual assistant for influencers can do:
1. Manage social media accounts.
Influencers must regularly maintain their social media presence by updating many social accounts. At any given time, an influencer may need to post a podcast promotion reel on Instagram or update their LinkedIn blog. All of these sites vary in terms of content and engagement.
While surprising to some, social media management is a full-time job. Virtual assistants can help influencers explore these sites, manage posts, and analyze performance. It allows you to focus more on revenue-generating activities.
2. Create and manage content calendars.
Having an effective content calendar is key to staying productive and organized. Virtual assistants can help influencers create and manage a detailed, customized content calendar tailored to their needs.
Content calendars include topics, frequency of posts, post types (text, photo, video), and the posting date. Virtual assistants help by gathering information from multiple sources and reminding you of important deadlines.
After developing a content calendar and producing it, they schedule it for your social media accounts.
3. Develop a social media strategy.
Virtual assistants understand the nuances of different social media platforms and can develop a strategy based on your goals. They know how to promote your content, build relationships with key influencers, and attract potential followers.
A social media strategy also involves researching, testing, and analyzing different techniques to see what works best for you. It helps influencers and content creators determine which channels they should focus on and how they will grow their accounts.
A popular strategy is working on making content "go viral" and reach millions, if not thousands, of views and engagements. Virtual assistants can analyze your content and develop strategies to maximize its reach.
4. Monitor and respond to comments and messages.
Responding to comments and messages can be time-consuming and exhausting. However, being responsive can help your engagement rate with your audience. A virtual assistant can respond to comments and messages for you so that you don't have to.
A virtual assistant can sort out follower comments and inquiries while ensuring they are promptly responded to. They also have the skills to handle any complaints or negative feedback that may arise.
5. Collaborate with other influencers.
Networking with other influencers is one of the best ways to grow your social media presence and strengthen relationships in your niche. Virtual assistants can help you start collaborations by finding potential partners, reaching out directly to them, setting up calls or video chats, and negotiating terms on your behalf.
Collaborating with other influencers expands their reach and increases engagement. The more network you have in the industry, the more chances you have to grow your influence. It is also an excellent way to get creative ideas from other influencers and create unique content.
6. Increase website traffic.
A website is essential to increasing your credibility and building trust with your audience. Virtual assistants assist influencers in improving their website traffic by developing strategies to promote their content and engage with visitors.
They can analyze your website's analytics, allowing you to understand what works and does not. On top of that, they can help optimize content for search engines and look for potential link opportunities to maximize your website's reach.
7. Generate leads and subscribers.
Generating leads and subscribers are essential to growing your business. Virtual assistants know how to acquire and nurture leads and create email campaigns that can help you promote your brand.
They also have a deep understanding of the consumer buying journey, so they can help influencers identify which marketing techniques work for their target audience. Virtual assistants can help influencers grow their popularity by building an effective lead-generation strategy.
8. Analyze competitor activity.
Staying updated with your competitors' strategies is essential to staying ahead. Virtual assistants may conduct a competitor analysis, research their campaigns, and understand what they're doing differently that works well for them.
Analyzing competitors' activity helps influencers identify areas of improvement and measure their performance against others. They can also help create a tailor-made strategy for your target audience and stand out from the competitors.
You can remain ahead of the curve and find new growth opportunities by staying up to date with competitor activity.
9. Manage brand reputation.
Your reputation as an influencer and content creator is essential to success. A virtual assistant can help influencers manage their brand reputation by monitoring public perceptions, responding to complaints, and engaging with followers personally.
They are also trained in crisis management, so they can swiftly handle any potential issues and damage control if necessary. By maintaining a good reputation, influencers can build trust with their followers and keep them engaged.
This increases the chances of success for any campaigns or collaborations they are working on.
10. Track the ROI of social media campaigns.
Tracking the Return on Investment (ROI) of social media campaigns is essential to understanding a campaign's success. Virtual assistants can measure and monitor the effectiveness of your campaigns.
They can track key metrics such as reach, engagement rate, conversions, impressions, website traffic, etc., allowing you to understand what works and needs improvement. With this information, influencers can make better marketing decisions and optimize their strategies for success.
By tracking the ROI of social media campaigns, you will be able to maximize the impact of your efforts and grow your influence even further.
11. Develop creative ideas for social media promotion.
Coming up with creative ideas for social media promotion takes work. However, virtual assistants can help influencers develop creative and engaging content that will grab their audience's attention. They may look for the latest trends and techniques in social media marketing, so they may know what campaigns work best for specific audiences.
They can also develop unique strategies for content promotion, such as influencer partnerships and contests, to help you reach more people. With their help, you can create campaigns tailored specifically to your target audience and maximize the impact of your promotions.
12. Generate reports on social media performance.
Generating reports on social media performance is a great way to track progress and ensure your campaigns are running smoothly. A virtual assistant for influencers can help develop detailed information on their social media activities, such as likes, shares, comments, impressions, etc., so they can better understand how their strategies perform.
These reports provide valuable insight into what works and what needs improvement. With the help of virtual assistants, influencers can make informed decisions about their campaigns and better optimize their strategies for success.
Get a Virtual Assistant for Influencers
With all these tasks you can assign a virtual assistant for influencers; it's clear that they are an invaluable asset to your team. Having a virtual assistant can help you save time and energy, allowing you to focus on creating content, engaging with your followers, and growing your influence.
Consider hiring a virtual assistant if you are an influencer seeking help managing your social media activities. They can help you stay organized, optimize your campaigns, and maximize the impact of your efforts. With virtual assistants, you can take your influence to the next level.
If you're thinking about getting a virtual assistant, please fill out this form, and one of our Consultants will connect with you.
More Articles From Virtudesk:
Meet our Most Trusted
Partners & Clients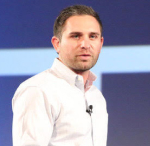 Byron Lazine
Co-Founding Chief-of-Operations at BAM (Broke Agent Media)
I've been using Virtual Assistants for years throughout all of my companies. Once we found Virtudesk the process got even easier and allowed us to scale out our hiring. Highly skilled and accountable professionals. 100% recommend!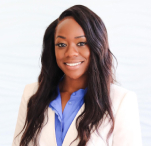 Rebecca Julianna James
Realtor / Content Creator
Before getting started with Virtudesk I had my doubts that they would find what I was looking for. I needed a very particular person to add to my team and let me tell you I am highly pleased! My virtual assistant Myril is the best! I am excited to grow my socialmedia accounts with her. Thank you Virtudesk!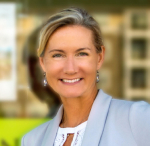 Chelsea Erickson
Realtor La Belle RE Group
I am very happy with the assistance Virtudesk is providing for my real estate business. This is a newer position for my company and we are working through the creation and efficiency.
Share via Facebook
Share via Twitter
Share via LinkedIn
Share via Pinterest
Send via E-Mail