How To Grow Your Presence On Social Media
May 11, 2021
How To Grow Your Presence On Social Media
Whether you're a start-up or a large enterprise, having a social media presence will help you grow your customer base. With the growing trend and heavy reliance of consumers on social media, having a clear action plan for social media will pay dividends. Picking 2-5 different social media platforms to market your business on is a great strategy for gaining more brand awareness, connecting directly to leads and customers, and generating more sales. That's why we will go over the framework in order to grow your presence on social media.
If you want to grow your business' presence on social media, we recommend using
CEO of
Lab Coat Agents
,
Tristan Ahumada's
STAY Method
, which teaches you to alternate between selling with a story, teaching, giving advice, and showcasing yourself.
Sell
As Tristan recommends, It's time to show the world what you do. Show your audience what you have for sale. If it's a product, tell the world about the features of your product and what they can get from buying it. Same goes if your business is offering services. Tell them how your company helped your previous clients by using your service. Or how they will benefit from getting your service. You can do this by either creating graphics or a video explaining what it is you're selling.
Teach
This is where you will help your consumers learn more about what to do before purchasing your product or service. For example, if you are a realtor, teach them what are the factors that need to be considered first before purchasing a property. Explain to them how to get a loan or what to look for in an inspection, etc. At Virtudesk, we are helping our clients to know what are the tasks they need to delegate before hiring a virtual assistant or educate them about different software and tools to use for their VAs. Teach is all about educating your followers on your niche and industry expertise.
Advice
As simple as it sounds, this is where you give advice about something you are great at. You can take out a quote and explain it to your audience. Let's take Virtudesk as an example. A lot of entrepreneurs are struggling to complete all their tasks everyday and in the end, their ability to sell or focus on the income generating activities of their business is falling out. So what we do is give advice to our clients. We tell them they don't need to do all of their business activities by themselves. By simply hiring a virtual assistant, they can focus on the most important aspect of their business and this is what we are great at.
You
Lastly, at the end of the day, it's about you, people want to get to know you. Show your audience who you are, tell them stories about what you do on a daily basis. Share your experiences and let people get to know more of you in social media. You can share photos of you and your family, trips you take, your pets, and more. This will help people to connect with you more and engage with you.
If you want to create a social media presence, then following the STAY method will get you more followers and engagement.
At the end of the day, you have to demonstrate value, and show that you care about your followers. It's never really going to be about you and how great you are. Moreso, it's going to be about what you can do for your followers and leads. That's the fundamental key in unlocking your growth on social media.
Want to Learn More About Social Media?
If you want to learn more about social media, then check out our other articles on how you can leverage new platforms to increase your online presence and turn followers into clients.
If you found this article interesting and want to start leveraging virtual assistants for your
social media
and business, then
fill out this contact form
, and one of our Consultants will reach out to you.
Meet our Most Trusted
Partners & Clients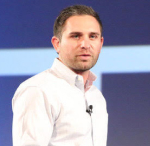 Byron Lazine
Co-Founding Chief-of-Operations at BAM (Broke Agent Media)
I've been using Virtual Assistants for years throughout all of my companies. Once we found Virtudesk the process got even easier and allowed us to scale out our hiring. Highly skilled and accountable professionals. 100% recommend!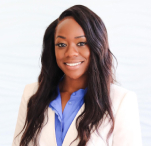 Rebecca Julianna James
Realtor / Content Creator
Before getting started with Virtudesk I had my doubts that they would find what I was looking for. I needed a very particular person to add to my team and let me tell you I am highly pleased! My virtual assistant Myril is the best! I am excited to grow my socialmedia accounts with her. Thank you Virtudesk!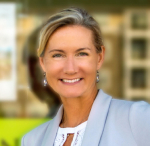 Chelsea Erickson
Realtor La Belle RE Group
I am very happy with the assistance Virtudesk is providing for my real estate business. This is a newer position for my company and we are working through the creation and efficiency.
Share via Facebook
Share via Twitter
Share via LinkedIn
Share via Pinterest
Send via E-Mail