Checklist for YouTube Channel Growth
Mar 18, 2021
Checklist for YouTube Channel Growth
YouTube is a free video-sharing platform that makes it easy to watch online videos. You can create your own profile, and upload videos to share with others. Originally created in 2005, YouTube is now one of the most popular sites on the web, with
2 billion monthly users who watch 250 million hours daily
. That is why a lot of YouTubers are checking on ways to improve their YouTube channel growth to take advantage of the increasing views and users of the platform.
One reason YouTube is so popular is the number of videos you can find. It is now the world's #2 search engine, behind Google. Another great reason why it is so popular is because of its user-generated content. Instead of videos from TV networks and movie studios, you will also find amazing and creative videos made by people just like you.
If you are in the process of setting up a YouTube channel, you have to make use of this checklist to ensure you are well prepared in publishing videos consistently and make your video discoverable through different tactics. Experiencing YouTube channel growth – getting plenty of viewers and subscribers – is not hard if you get all the fundamentals right.
Below, we give you the 10-step checklist for YouTube Channel Growth:
Setup Your Channel
Setup your channel with these necessary elements:
NAME

Your Channel Name is your official name for your YouTube channel. Creating a meaningful channel name is important because it appears on your videos, your channel page, and in YouTube's search results. This will also help the YouTube audience to discover your channel easily. In addition, your channel name is a representation of what your channel is all about that's why it's important to curate a name that accurately represents your brand. But what makes a good YouTube channel name? Here are a few things a name should be:

Catchy

Unique

Easy to remember

Reflects your content
Different Types of YouTube Channel Names
A great way to create your channel name is to pick a name that actually fits your content. Here are the four
categories in naming your channel
:
Name - This is the easiest and straightforward approach to naming your channel. This will actually work if the "face" of your channel is you, that is for example if you are going to do vlogging.

Brand - if you are going to create a YouTube channel for your business, just simply put the name of your brand so it can easily be identified with that of your business.

Category

Descriptive
ABOUT THE CHANNEL

Write an informative description of your channel. This will clearly communicate your channel's value proposition and explain why a visitor should watch your videos and subscribe. It will communicate what you offer. Additionally, include important keywords so that your channel becomes searchable among YouTube's search engine.

TOPIC

If you already have a business, you may want to create videos that will attract your target customers. Create a calendar and schedule the topics of the videos that you will upload that are relevant in marketing your business (i.e. features of your products/service and client testimonials).

If you are starting a personal channel, decide on your niche. Choose a couple of related niches based on your interests and/or your expertise. This is a great way to start strong and maintain consistency. When you start out with a specific niche, you can attract a relevant audience, expand your knowledge and be an expert on it.
CHANNEL EMAIL ADDRESS

When your channel exceeds 10k subscribers, some companies and brand sponsors might reach out to you for a sponsored content. Make sure to include your email address so that the YouTube audience will easily find you as well as brands/sponsors who want to do business with you. To do this, login to your channel and click on the About button. Click on the Customize Channel button and inside there's an option for editing the Basic Info. You can find the "Contact Info'' section where you can input your email address. The email address you entered may appear in the About section of your channel and be visible to viewers.
Create and Verify Your Channel.
After creating and setting up your channel, it is now time to verify it. Verifying your YouTube account will allow you to upload videos that are longer than 15 minutes and change your video thumbnail to a custom image. Anyone can verify a YouTube account, you just need a phone number to provide your identity and verify your account. However, doing this step doesn't mean you will get a verification badge. The badge is reserved for those channels with at least 100,000 subscribers. Here are the steps in
verifying your account.
Go to your account and on the left side, click Settings.

Click View Additional Features under "Your Account".

Click "Verify".

Pick your country of residence and select whether you want to get the verification code via call or text.

If you select the phone call option, make sure that your phone is ready and click Confirm.

Enter your phone number and click Submit.

Upon receiving your verification code, enter it in the text box and click Submit.
Once you're done with the process, you will receive a confirmation message about the status of your account.
Brand Your Channel.
Branding your channel will help people remember it and know what it is all about.
LOGO

Creating a logo for your channel will help the audience recognize you easily. So, create a simple but appealing logo that also suits your channel's brand. You can try creating your logo for free in

Canva

or using

Adobe Spark

.

BANNER

The YouTube banner is also known as Channel Art or YouTube Cover is the first thing that the audience will be able to see on your channel. That's why it is important to make sure to include a catchy phrase that tells what your channel is all about. This will also encourage people to subscribe, follow, and spend more time watching your videos. Here are tips and strategies to create a Youtube Banner:

Image Requirements:

Minimum dimension for upload: 2048 x 1152 px with an aspect ratio of 16:9. At the Minimum dimension, the safe area for text and

logos:

1235 x 338 px. Larger images may get cropped on certain views or devices. File size: 6 MB or smaller.

Tagline: include your tagline which is a short and crisp description of your channel.

Banner Links: you can include links into your banners such as your website or social media accounts. These links are placed on the lower right-hand corner of the banner. Though some creators are putting a "Subscribe" button instead of external links.
TRAILER

Your channel trailer will help the visitors know what your channel is all about. If you create a trailer that summarizes what your channel or business is all about, then new visitors are more likely to subscribe.

SOCIAL MEDIA ICONS

Include links to all your social media accounts. This will help you increase engagement and drive traffic to your other channels. As mentioned above, you can add your social media links to your banner. You can also put all your social media accounts by going into your channel, click the "Customize Channel", and click the Basic Info. Below you can see where you can add "Links" to sites you want to share with your viewers.
Video Title, Description, and Tags
It is highly advisable that you use popular keywords when writing your title, description, and tags so that your videos will show up close to the top of Youtube search feeds when your target searches for videos and topics.
It is advisable to have your video title include keywords that your target audience might search for. Another tip is to edit the filename of your video. It should match the title of your video. In that way, YouTube will be able to focus on your keywords and know easily what your video content is all about.
Keep your video title length within 70 characters. After the 70 characters, YouTube will use the ellipsis (dots) and viewers won't be able to read your video's full title. So, there is a possibility that the viewer will skip your video since they cannot read the whole title and move on to the next video.
Another way to work around the 70 character recommendation, is to put the most valuable information within the title, at the front of the title. This way, that's the first thing viewers see before clicking your video.
The YouTube algorithm uses your video description. This is one way to know what your video and channel are all about. So, create the right description for your video by putting all relevant information and keywords. Here's the checklist of content to be included in your description:
Summary of your video. You can also include relevant keywords and you can use these tools to help you find the right keywords to use when creating your video description:

Google's Keyword Planner

,

MOZ

, and

Ahrefs

.
Timestamps. This will help your viewer gain insight into your video. Similar to events where there is an agenda, in this case, for the videos, there are "timestamps".
About your channel, the product or service you provide.

Link to your website

Link to your social media accounts

Now, if you want your video to rank #1 in Google, make sure to search for your keyword in Google. If the search results display any videos, click on those videos and analyze the title, description, and tags of those videos. Then, optimize your video description by using the keywords of those popular videos that you clicked.
Tags are descriptive keywords that you can add to your video so that it's easier for the viewers to find your content. Include tags that are relevant and specific to your video and don't stuff too many tags as this will cause confusion for what your video actually is all about. Use this

guide

as to how you can add tags to your new and uploaded videos.
Optimize Your SEO
Search Engine Optimization (SEO) is the ever-changing practice of designing web content to boost ranking factors in search engine results pages. Optimizing YouTube's SEO for search is necessary to attract viewers and grow your subscriber base. It will be key to your YouTube channel growth, as it will help you become discoverable on the platform. YouTube SEO involves optimizing your channel, description, playlists, and videos. The key component is to utilize your video's title, captions, transcripts, and subtitles.
Good SEO will be the best way to grow your YouTube channel. This process begins with finding the right keywords that are related to the content of your videos. You can insert these keywords in the following areas:
Video Title

Description

Tags
Next is to categorize your video. Once you upload a video, you can categorize it under "Advanced Settings". Choosing a category is another way to group your video with similar content on YouTube so it can be included in different playlists and gain exposure to more audiences.
Upload a custom thumbnail image for your video's result link. This will help the viewers to easily choose a video based on the video content along with the title.
Next is the Audience Retention. If you want your videos to rank, you need to publish high-retention videos. Make your video as valuable and interesting to watch so that the viewers will more likely to stay until the end of your video.
Video Quality and Length
When it comes to video quality, it is recommended to create at least 1080 HD videos to experience YouTube channel growth. For beginners, you can also use a smartphone when you create videos because there are a lot of smartphones with good quality cameras these days. But if you have the budget and are considering investing in creating your video content, buying a good quality camera can really produce stellar videos.
And when it comes to the video length, according to
Backlinko's
study, longer videos perform better than shorter videos for the YouTube SEO performance. Over the last few years, it has become a trend to create longer YouTube videos to increase watch time. Although it really depends on the quality of the video on whether longer or shorter videos best works. There are also other factors that determine the ideal length of a video. These are:
Type of Video

Age of Viewers

Video Host
You need to create short and longer videos and observe what works best for your channel. Never make the video longer for the sake of making it longer. Always choose a topic that will catch the attention of the audience.
Consistent Upload Schedule
YouTube favors creators who upload consistently. You need to keep posting videos to avoid decreases in the numbers of your subscribers and engagement. Create a content schedule and make sure to follow it. Commit yourself to upload at least once a week or once a month, whatever you're capable of, and stick to it. The most important thing is to commit and be consistent.
Customized Thumbnail
Create creative and splendid thumbnails for every video. This will help attract more audiences to visit your channel and watch your videos. You can start designing thumbnails easily and free by using
Canva
.

The recommended thumbnail is having a resolution of 1280x720 px and be uploaded in image formats such as JPG, GIF, or PNG and should remain under the 2MB limit.
Engagement
Here are ways to increase your channel's engagement and effectively engage with your audience:
Use the power of

YouTube's

Premieres

feature.

Upload posts using

YouTube's Story

feature.

Reply to every comment on your video. This will help you win in the long run. Having conversations with your viewers will help you understand your consumers better.

Hold a giveaway or run contests. This will actually help you grow your audience because you may ask them to like, share, and subscribe to your channel upon entering the contest/giveaway.

Another way is to

collaborate

with fellow YouTubers.

This is a fun way to increase your engagement as you will not just gain more subscribers but will also have fun creating content with your fellow YouTuber. A good collaboration could bring new viewers to your videos and to your channel.
Promote
You can also promote your videos on different social media platforms in order to increase your YouTube Channel Growth. You can go to your social media page and share your videos to different groups. Include video descriptions so that the audience will easily understand what your video is all about.
You can also promote your video by adding the link to one of your blog articles (if you have a website and you also write). This will increase not just people who are reading your blog but also followers of your channel.
Promoting your YouTube channel and other social media accounts to your website is also very important by putting icons (and embedding links) on the website to drive more traffic to those accounts.
Creating YouTube videos can also serve as a valuable tool for your business. With an audience of 2 billion monthly users, your channel can help expose your business to potential customers and communicate with existing customers. Due to YouTube's consistent growth, there are plenty of opportunities to reach your particular niche and the opportunity to widen your reach.
We hope that you find this checklist for YouTube Channel Growth valuable and share it with your friends, colleagues, family, and even to your fellow YouTuber that you feel can benefit from this checklist.
If you need help setting up and optimizing your YouTube channel, we have great virtual assistants in line that we can partner with you. Just
fill out this form
so that one of our Consultants will be able to contact you.
Meet our Most Trusted
Partners & Clients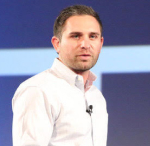 Byron Lazine
Co-Founding Chief-of-Operations at BAM (Broke Agent Media)
I've been using Virtual Assistants for years throughout all of my companies. Once we found Virtudesk the process got even easier and allowed us to scale out our hiring. Highly skilled and accountable professionals. 100% recommend!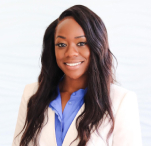 Rebecca Julianna James
Realtor / Content Creator
Before getting started with Virtudesk I had my doubts that they would find what I was looking for. I needed a very particular person to add to my team and let me tell you I am highly pleased! My virtual assistant Myril is the best! I am excited to grow my socialmedia accounts with her. Thank you Virtudesk!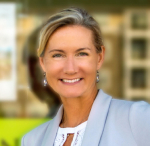 Chelsea Erickson
Realtor La Belle RE Group
I am very happy with the assistance Virtudesk is providing for my real estate business. This is a newer position for my company and we are working through the creation and efficiency.
Share via Facebook
Share via Twitter
Share via LinkedIn
Share via Pinterest
Send via E-Mail