The Ultimate Guide to Twitter Marketing
Mar 10, 2021
The Ultimate Guide to Twitter Marketing
Twitter is one of the most popular social media platforms with over 500 million Tweets sent daily and a total of 340 million Twitter users.
With Elon Musk's public interest and journey to buying into the company, Twitter has become a larger topic in the digital space.
Using Twitter as a marketing platform is undoubtedly immensely helpful for growing your audience, providing them with valuable content, and eventually converting them to customers.
While new features continue to be tested and rolled out, it can be quite confusing to follow different guides to Twitter marketing highlighting different features.
To help you get started, we put together a fundamental guide on how to establish your business's presence on the platform.
Use this guide to help you connect with the right people and find your place in the multiple communities existing on Twitter. Read along and discover how to engage, reach your target audience, and market on the platform successfully.
1. Establish Your Presence and Post Great Content
Create a Profile Page
There are four parts to creating a Twitter profile: profile and header photos, display name and account name, bio, and pinned Tweet.
Information in each part should be branded and completely related to your business. Make sure that it accurately represents your brand because first impressions count.
Tweet 5-20 times a day
Engagement increases by posting frequently on Twitter, done preferably 5-20 times a day. The reason you need to post more on Twitter is that the life cycle of a Tweet is shorter than other posts on social media platforms.
By Tweeting, you increase your visibility and the rate of responses from other people. This will increase the number of users your reach, effectively adding to the leads you generate, and the potential number of sales you make. Below are the types of Twitter content to post daily:
1. Industry News
One type of content you should share is interesting or important news about the industry. Your audience will find this kind of post valuable and will likely engage with your page.
2. Announcements
Exciting company news, upcoming events, launches of new features – this is the kind of content you want to share with your followers.
3. Blog Content
This type of content is becoming an increasingly popular form of content. If you are creating quality blog content, this is the place to promote it.
Twitter is unique in this way because if you insert an article link that leaves Twitter to go to another website, Twitter's algorithm will not punish you for it.
Because it is the platform that is known for sharing and discovering news and information, inserting links into your posts is actually recommended.
4. Visual Content
Twitter posts such as photography, business graphics, and infographics can catch your audience's attention and increase post and link clicks.
Tweets with images or other visual components get 3x more engagement than regular text Tweets.
5. Thought Tweets
Thought Tweets are just 1-2 sentence Tweets/statements that share a thought you are thinking. Because Twitter is designed for conversation and "what's on your mind right now", it's a great, low-effort Tweet to get out during the day.
Sharing thought Tweets is also a great way to motivate and share inspiration with your audience.
6. Retweets
Retweeting is not just promoting someone else's content; you are also creating a relationship with them. If they notice that you are retweeting them often, there is a good possibility that they will follow you and begin to retweet your content as well.
Not only are you building a good relationship with other people on Twitter, but also getting the word out about your brand.
Create a Content Calendar
A content calendar promotes organization and consistency because you can schedule posts and plan content.
By using a simple tool like Google Sheets or Excel, you can create a calendar for the whole month and list all of the posts you plan to post on all of your social media accounts every day.
On your content calendar, you list the date, topic, caption, relevant hashtags, graphics used, whether it was scheduled, and other important information that you can instantly access once you start scheduling the content.
Not only is this a great strategy for increasing efficiency, but it's a great system to have down if you need management to look over and approve all of your posts before you schedule them.
Creating a content calendar distributes the Tweets evenly and enables you to post when your followers are the most active. Keep posting and engaging with your audience to achieve consistency on Twitter.
Publish a Variety of Posts
Diverse and interactive content is important in keeping your audience engaged on Twitter. Not only should you post text-based Tweets, but also post pictures, articles, infographics, video clips, links to YouTube, and more.
This will ensure that your audience is staying interested in all the news about your brand. While posting different types of content, be sure to check Twitter Analytics, to see which posts perform the best.
Maybe you get the most engagement on videos. If that's the case, you'll want to post more video content. Explore different types of content instead of sticking to only one type of content.
Additionally, always make sure that the content you post stays relevant to your brand and expertise in your niche. If you stray away from what you are known for posting, you could lose engagement and followers.
Join the Conversation with Twitter Topics
Twitter topics are similar to hashtags on other social platforms because you have the choice to follow or unfollow a certain topic suggested by the app.
Follow topics like Marketing, Startups, and Small Businesses so that every time someone Tweets about this topic, it shows up in your feed. Topics help you explore relevant Tweets which are also useful in marketing your own business.
Joining a conversation with Twitter Topics expands your audience as you meet new users who also have the same interests in your business. It also gives you the chance to like, comment, and retweet content.
2. Grow Your Following
Create Twitter Lists
Twitter Lists allow you to organize accounts based on your preferences and to stay updated on their feed. You can categorize them into prospects, partners, and supporters to constantly interact with them and gain their attention.
The advantage of this feature is that you do not need to follow the accounts added on the list, but they will be notified if the list is public. Another advantage is that you can look at everyone's recent Tweets and activities all in one place.
At Virtudesk, we have created a Twitter list of Real Estate Agents so we can discover their pain points and learn more about them!
Use Hashtags
Just because you can't follow a hashtag on Twitter, doesn't mean you still can't use them. Hashtags are already used as an important tool in social media marketing to boost a brand. Hashtag best practices in Twitter include using only 1-3 hashtags.
This is because of the character limit on Twitter - you want to fill the limited space with your thoughts, not a hashtag! Search trending and relevant hashtags by going to the "Explore" tab on Twitter and typing in words that relate to your brand and industry.
Using the right hashtags helps you reach your target audience and increase your followers. Here's an example of a Tweet from Virtudesk, using hashtags to reach users interested in the topic.
Engage with Your Current Followers
One of the biggest rules to success on social media is showing your followers you care. The first way to do so is to give time, attention, and thought to the content they post.
Like their Tweets, retweet them if it's relevant to your brand, and send them DMs. It's so important that you begin and foster that relationship with them, because, without them, you couldn't have an active presence.
To make it easier and more efficient, you can create Twitter Lists of your followers, so you can efficiently engage with them all in one place, instead of manually and individually visiting each of their profiles.
Retweet Regularly
Just like Tweeting, retweeting can also increase your followers because it can help you post more content more often. It gives you the opportunity to post more content while not creating it - saving you time.
Additionally, brands that broadcast other people's content aside from their own are more likely to be trusted and gain influence. Plus, it's a great way to prompt other people to retweet your posts.
Partner with Influencers
Influencer marketing is one of the best ways to promote your brand and gain followers. Influencers already have the trust and support of their audience which is beneficial to the growth of your business.
It is important to implement a win-win partnership to create opportunities and connections for both parties. This can be done by offering influencers an affiliate program, where they receive a commission every time one of their followers clicks their link to buy your product.
You can also pay them to feature your product. Partnering with influencers can be a great way to grow your presence dramatically in a short amount of time because you are constantly exposing your brand to their growing audience.
Join Twitter Chats
Twitter Chats are recurring conversations on Twitter, typically focused on one topic, and hosted by other influential users.
Joining Twitter Chats by responding to scheduled sessions allows your account to be discovered by other thought leaders and their followers on Twitter, again increasing your reach within the platform.
You can catch Virtudesk participating on these scheduled Twitter Chats. Try chiming in and start connecting with other brands and increasing your brand's discoverability.
Monday: #BizapaloozaChat, #SocialTrust
Tuesday: #USABizParty, #ChatAboutBrand, #DigiBlogChat
Wednesday: #WinnieSun, #BldgREChat
Thursday: #TwitterSmarter, #USAMfgHour
Friday: #PopChat, #MTtalk
Here's a sample Tweet from Virtudesk, reminding followers which Twitter Chats are happening on a specific day so they can come and join.
Run Twitter Ads
Twitter advertisements are as important as other advertisements on various social media platforms. Through paid advertisements, you will be able to reach a wider audience - especially non-followers - who can be potential customers.
It is an extra opportunity to connect with interested buyers since it will filter accounts that show relevance to your brand or niche.
You can configure campaigns to only target people with certain interests or demographic specifications, so you know you are reaching your target audience. You can run Followers campaigns, Reach campaigns, and others.
3. Twitter Tools to Utilize
Twitter Moments
Twitter Moments was started a few ago in order to foster deeper conversation among Twitter users. Twitter Moments compiles multiple Tweets at once to create a story.
Instead of publishing one Tweet with a limited character limit, you can post a series of Tweets under one main topic or description so you can give your followers more detail surrounding a topic or event. You can include your own Tweet or others.
It can be utilized in your business by sharing behind the scenes or creating a sneak peek of your product. Advertise live updates on events your company is hosting. Moments help you connect with your audience by telling a story based on your content and partnerships.
Although threads are popular in creating a series of Tweets, using Moments curates a more solid visual appeal and experience for your audience when you want to present a cohesive series of Tweets, using both yours and others.
Here's an example of a Moment created for Virtudesk's Leverage Summit 2021.
Twitter Communities
Twitter has recently rolled out a new feature called Communities. This is the platform's take on having groups on Facebook or subreddits on Reddit.
Twitter communities allow users to interact with people based on a specific topic. Tweets can be seen by the public, but only members of a community can interact with them.
It's basically a non-stop Twitter chat where you can connect with others and produce content that helps build thought leadership for your brand.
The feature has yet to be available for all, but early adopters can start building thought leadership as soon as possible. Just make sure you have the latest version of the app and stay tuned for updates from the Twitter Communities account.
Twitter Spaces
Twitter Spaces is another feature of Twitter where users can host and join live audio conversations.
This is a more exclusive approach to providing content that your audiences can tune into. You can create a Twitter Space to discuss topics in-depth, or just to hang out with your followers and other users.
You can also join other Spaces to increase discoverability for your brand. Just navigate to the Spaces tab to find or create a space.
Product Drops
Twitter is currently introducing Product Drops to help users announce new releases, or get reminders for them.
The feature allows users to see or create detailed pages about products, close to a product description page on eCommerce platforms.
Use this feature to make your new releases more public, and turn them into a curated experience for your audience on Twitter.
Analytics
Twitter Analytics is a feature also similar to Facebook and Instagram analytics which shows important performance metrics through specially curated reports.
Through quantitative data, you have a basis for your future content decisions based on the patterns and trends. Use analytics to find out how many and what kind of engagements you get on your Tweets, know the demographic information on your followers, and more.
Analytics provides insights about your performance on Twitter which is helpful in building your own social media marketing strategy, including what days/times to post and what types of content.
Twitter for Professionals
Another way of marketing on Twitter is by using Twitter for Professionals. With a Professional account, you get access to features not available to normal accounts including Ads, Quick Promote, and a shopping feature in the future.
Use the professional account's About Module to help your followers discover more about your business without leaving the platform.
There's also a newsletter feature powered by Revue where you can publish articles for your followers, helping your brand establish thought leadership and credibility.
Twitter Blue
Twitter Blue is the platform's subscription-based feature that lets users customize their experience on the platform with themes, icons, navigation, and accessibility features.
You also gain access to Labs, which includes experimental features Twitter may or may not roll out in the future.
Labs can help you get ahead of your competitors by learning new ways to get in touch with your market, or possibilities on other social media platforms as well. There's also the obvious advantage of learning features before they come out to the public.
Twitter Blue also allows subscribers to undo Tweets before they actually go public. With deleted Tweets becoming harmful to businesses, celebrities, and a lot of other people, it's a useful feature to give you more time to think before publishing something to the internet.
Twitter Media Studio
Twitter Media Studio is an invite-only feature on Twitter that allows users to manage, distribute, and monetize their content on Twitter without using external platforms.
This can be very useful if your business creates a lot of content for your followers that is easily monetizable. Given the invite-only access, however, you will need to contact an account manager from Twitter to gain access.
Voice Tweets
Did you know that you can Tweet voice notes? This is another feature on Twitter that you can use to help your business's social media presence grow.
Tweeting with voice notes can increase your click rates and overall activity as your followers will have to click to hear the content on your Tweet.
Make sure to actually include interesting, relevant, or engaging content so your followers have a great experience of interacting with your brand.
Bottom Line
Twitter marketing is a powerful marketing tool to effectively connect with your customers, increase brand reach and engagement, and boost sales. Use this Ultimate Guide to Twitter Marketing to help you grow your business.
If you do not have enough time to focus on your social media marketing strategy, hiring a virtual assistant is the best solution so you can focus on the most important aspect of your business.
If you want to learn more about virtual assistants, fill out this form and one of our Consultants will reach out to you.
More Articles From Virtudesk:
Meet our Most Trusted
Partners & Clients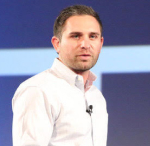 Byron Lazine
Co-Founding Chief-of-Operations at BAM (Broke Agent Media)
I've been using Virtual Assistants for years throughout all of my companies. Once we found Virtudesk the process got even easier and allowed us to scale out our hiring. Highly skilled and accountable professionals. 100% recommend!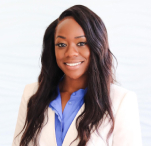 Rebecca Julianna James
Realtor / Content Creator
Before getting started with Virtudesk I had my doubts that they would find what I was looking for. I needed a very particular person to add to my team and let me tell you I am highly pleased! My virtual assistant Myril is the best! I am excited to grow my socialmedia accounts with her. Thank you Virtudesk!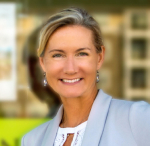 Chelsea Erickson
Realtor La Belle RE Group
I am very happy with the assistance Virtudesk is providing for my real estate business. This is a newer position for my company and we are working through the creation and efficiency.
Share via Facebook
Share via Twitter
Share via LinkedIn
Share via Pinterest
Send via E-Mail