Maximizing TikTok for Business with Virtual Assistants
Aug 6, 2021
Maximizing TikTok for Business with Virtual Assistants
On the 26th episode of The Power of Leverage, we explore TikTok for business and working with a TikTok Creator virtual assistant. Tristan was joined by Virtudesk's TikTok expert Nichole in a jam-packed episode for entrepreneurs and content creators interested in using TikTok to engage with their audience.
Learn what a TikTok creator does, strategies they can use, and how to maximize this platform with virtual assistants.
TikTok Creator Tasks
After the introductory remarks, Nichole starts her presentation by explaining to Tristan her tasks as Virtudesk's resident TikTok creator.
Finding Trending Themes on TikTok
Nicole recommends using the Discover button to find out which trends are within the app. It directs you to a page where you can see the trending hashtags, video concepts, and audio files.
Compared to other platforms, Tiktok trends last a while, giving you a chance to catch up and produce content to keep up and gain traction from the current trends.
You can also use the search bar to search for relevant trends within your vertical's audience. The filter icon beside the bar on the results page allows you to narrow your search for a more specific approach to researching trending topics.
Hashtag Research
Apart from using the hashtags #foryoupage, #fyp, #viral, or other challenge-related hashtags, you can also conduct your research on trending hashtags on TikTok. Nicole shares with Tristan how this can help increase discoverability.
If you do your research right and find the best hashtag for your audience, you'll increase your chances of being found by the people who need your services. Hashtag research can be done via the Discover page, or with tools like eClincher, Hashtagify, or Hootsuite.
Creating Topics
Using TikTok for business requires creators to make content with objectives. Nicole's journey to content creation involves topic research. Topic research involves finding topics that you can make content out of.
You should come up with subjects that your audience will find interesting, and also find value in. This helps in establishing your brand as a credible and reliable source of information in your field.
Creating Daily Content
Nicole builds her content around Virtudesk's core values and services. In business, your main goal is to create content. This is so they'll engage with your content and subscribe to, follow, or connect with your profile on that platform. Nicole does this by creating content revolving around the benefits of having a virtual assistant for entrepreneurs.
Engaging New Followers
Nicole engages with other users and new followers on a daily basis. She does this by commenting or liking other people's comments in popular posts.
She shares with Tristan that she does the former to get the attention of people, making them check out the Virtudesk TikTok page. This simple technique can lead to a gained follower, more views and engagement, or even leads for your sales team.
New followers are also immediately engaged to give them a sense of welcome into the brand's community and encourage continuous engagement.
Daily and Weekly Report
To track her progress, Nicole also prepares daily and weekly reports. If you're not doing this for your business, you should start doing it now.
This will let you keep things aligned with your goals. If you're planning to build awareness, track the growth of your follower count on a regular basis.
From there, find out what kind of content impacted your statistics positively, and reinforce that kind of content production in the future.
TikTok Content Strategies
In the webinar, Nicole also shared with Tristan some strategies when using TikTok for business Here they are:
Use a Hashtag Strategy
"If you're aiming to reach more people on TikTok to promote your brand and service, you need to have a solid hashtag strategy," says Nicole.
As we mentioned before, hashtag research is an important process in creating content for TikTok.
Using popular hashtags can help you identify your competitors, gain more visibility, and even determine gaps in the available selection of content you think you can fill.
Are there enough comedic skits about office scenarios in your vertical yet? Similarly, you can find out what kind of content is effective in your target audience.
Nicole shares her formula in choosing hashtags for her posts. First, she uses a hashtag relatable to the niche she's targeting. Then, she adds broader hashtags like #fyp, #viral, #trending, and other wide-reach tags. Finally, she uses her chosen trending hashtags taken from the Discover page.
Post Often
Posting consistently also increases your chances of being noticed and getting featured on the For You Page. The platform's algorithm rewards users who put in the work at populating content within TikTok.
This means that using TikTok for business can be very rewarding if you invest in it appropriately. If you truly don't have time to do it yourself, a virtual assistant.
Someone like Nicole can do everything from dances to editing and posting. You can also choose to have someone assist you in editing, scheduling, and planning the content that you make yourself.
Follow Current Trends
Following current trends on TikTok is also incentivized by the current algorithm. This is why Nicole makes an effort to catch up on current TikTok trends. Consistent posting combined with current trends will increase your chances of getting featured. That means more people can see your content and get redirected to your profile.
Use Trending Effects
Trending effects are also part of the algorithm that determines featured content. Using trending effects can also help you come up with fresh new content ideas.
Using some trending effects may offer a feature or twist that can inspire you to innovate. Who knows, maybe you'll author the next viral choreography on TikTok, right?
Maximizing TikTok for Business with Virtual Assistants
Using TikTok for business opportunities can be greatly rewarding if you can commit. If you choose to do this with the help of a marketing virtual assistant, Tristan offered a few tips in the webinar.
When looking for a virtual assistant for TikTok, make sure to find someone who is already doing it. From there, determine how good they are at it.
You want someone who is great at content creating, comfortable with the platform, and knows how it works. Resourcefulness is also a great skill to have for someone working on this app.
With trends changing regularly you need someone who can find ways to keep up with content ideas and production.
If you're looking to use TikTok for your business, or you are just interested in growing your business with virtual assistants, fill out this form, and one of our Consultants will reach out to you.
More Articles From Virtudesk:
Meet our Most Trusted
Partners & Clients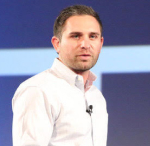 Byron Lazine
Co-Founding Chief-of-Operations at BAM (Broke Agent Media)
I've been using Virtual Assistants for years throughout all of my companies. Once we found Virtudesk the process got even easier and allowed us to scale out our hiring. Highly skilled and accountable professionals. 100% recommend!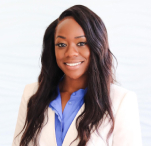 Rebecca Julianna James
Realtor / Content Creator
Before getting started with Virtudesk I had my doubts that they would find what I was looking for. I needed a very particular person to add to my team and let me tell you I am highly pleased! My virtual assistant Myril is the best! I am excited to grow my socialmedia accounts with her. Thank you Virtudesk!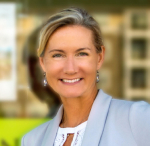 Chelsea Erickson
Realtor La Belle RE Group
I am very happy with the assistance Virtudesk is providing for my real estate business. This is a newer position for my company and we are working through the creation and efficiency.
Share via Facebook
Share via Twitter
Share via LinkedIn
Share via Pinterest
Send via E-Mail