A Comprehensive Guide to Video Marketing for Business
Jul 1, 2021
A Comprehensive Guide to Video Marketing for Business
Over the years, businesses have shifted to developing video marketing strategies to hone in on the trend. Video marketing for business has now blown up in popularity and use.
In fact, the volume of video content created and produced for the past several years has significantly increased. That's definitely thanks to online platforms geared toward video content like TikTok and YouTube.
With consumers heavily exposed to live streams, virtual reality, and interactive videos, it's high time to consider video marketing as the next marketing strategy to grow your business. It comes with a lot of perks including capturing a newer audience and increasing conversion rates.
More than 90% of marketers claim that video content has helped bring new clients. However, many businesses still disregard the jarring numbers.
Don't be one of those businesses. Instead, start developing your own video marketing strategy. You can start by determining your goals and audiences. Then, you can identify different tools which can help you create excellent videos.
Elements of a Good Video
Since many entrepreneurs are taking a deep dive into video marketing for business, it's important to differentiate yourself from the rest. Of course, creating a good video is among the many ways you can do it.
But, what is a good video? How can you tell that your video content is doing wonders for your business? If you're quite uncertain about this, then here are some elements of a good video.
1. Branded Intro
The importance of branding cannot be understated. Branding attracts new audiences to recognize your business. This, in turn, translates to loyal customers. Including a branded intro helps name recognition, especially when your competitors are also producing their own branded content.
More importantly, it helps viewers remember the video whenever they would share it with their friends too.
What's great about this is even if they forgot the entire content and name of the video, they'll be likely to remember the brand.
2. Eye-Catching Clips
Did you know that if your video doesn't capture your audience in the first 10 seconds they're more likely to stop watching? This is the hard truth. That's why you need to have eye-catching clips at the start of your video.
Aside from your branded intro, you need to have unique footage that convinces your viewers to keep watching. This is probably the best time you can explain what the video is about and how it adds value to them.
3. Good Background Music
Music is also an integral element in creating branded video content. While people are more interested in what you're saying, good background music helps them remain engaged and interested to watch the video in full.
More than just grabbing the attention of your audience, the right background music also sets the mood and tone of the whole video. This can establish a better emotional connection with your audience.
However, always be mindful of using legally owned music. If you don't, you might get in trouble with copyright violations.
4. Clear Audible Sound
Remember that nice background music is only supplementary to your video. Viewers are watching to understand your message. So, it's important to consider this too. Make your message stand out by simply being audible.
5. Good Lighting and High-Resolution
Many people are extremely picky when watching videos. If you don't want your potential audiences to simply skip and jump to the next video, you must think about video quality.
When producing a video, don't skimp on quality. Put yourselves in the shoes of your viewers and ask: "Will I enjoy this content if I were watching it?"
Most videos use 1080p resolution or Full HD resolution. However, you can get away with 720p with smaller web content.
6. Tells a Story
Everyone wants to hear stories, be it good or bad. Stories help humanize your brand. It helps you become more relatable and connects you with your audiences.
Telling a story through your video content expresses a clear intention of your brand's message. That's why it is incredibly effective.
7. Explains the Solution to a Problem
You're probably running out of ideas for your next video. Well, you can always hone in on a problem-solution video. Addressing the common pain points of your potential customers can drive views since they'll definitely watch the solutions you propose.
8. Focuses on Facts and Emotions
Understanding the right balance of creating videos that focus on facts and emotions is the secret. As you develop your video content, don't forget about your buyer's persona. Think of ways on how you can tap on their emotions and convert them from watching your videos to purchasing your products.
Overall, facts will be more persuasive in a B2B audience while emotions will be more persuasive in a B2C audience. However, it's smart to use both in order to make your branded content memorable and increase the likelihood of conversions.
9. Targets Your Audience
Sometimes, businesses get extremely ambitious in producing video content. They want to catch the attention of as many viewers as possible.
While this can be great, it can be difficult for a brand to relate to everyone. In each video, create a meaningful connection with your target audience and avoid being too generic.
10. The Call to Action
Always remember that the last 10 seconds of your video are as important as your first 10 seconds. When your audiences watch up until the last second, it's great.
This means that your content works for your audience, and they are thoroughly engaged. So, you might as well include a CTA in the last 10 seconds of your video.
However, if they don't watch the whole video, you don't have to worry. You can still try using clickable annotations that appear in the first few minutes of the video.
6 Most Practical Videos to Create
Still overwhelmed with the whole video production process? Wondering which videos to produce next? Struggling to come up with video ideas can be daunting. That's why we've listed some of the most practical videos to use for video marketing for business.
1. Advertisements
This is probably the most obvious video you should do. As you're starting to develop a video marketing strategy, start on the basics. Advertisements help your business in generating brand awareness and increasing organic traffic.
2. Social Content
Want to know what piques your audience's interest? Produce videos geared to social media. Remember that short videos tend to perform best on social media.
Avoid posting videos exceeding 10 minutes on Facebook and Twitter. Even TikTok only allows a minute per video. Your social content can be memes, funny videos, or even videos by customers using your product or service.
3. Explainers
Are you launching a new product or service next month? Well, it's best to orient your customers before or as the product reaches the market through explainer videos. These videos are geared to explain how a product works and how it adds value to your customers' lives.
4. Product Videos
What better way to showcase your products than through a video? Many potential buyers go to the internet to check on product videos and reviews. While some people might think that sponsored reviews are extremely biased, you can still create product videos focusing on the features of your products.
It can even be a proper walkthrough of the product's look and attributes. This way, you can hype up your audiences to purchase these products as they hit the shelves.
5. Testimonials
Hearing positive feedback from your clients is certainly a delight. And the best strategy is to capitalize on it. Your prospects want to know more about your product and how others perceive it. That's why creating testimonial videos from your satisfied clients can help you.
Your current customers are your best advocates. So, reach out to them and get them on camera telling how your business has helped solve their problem.
6. How-Tos or Tutorials
Like product videos, tutorials can help your target audience learn more about your products. If they're about to purchase or already purchased a product, they can simply check your videos to make the most of their purchase.
Creating a Video Strategy Across Platforms
Now that you have a clearer idea of the elements of a good video and the most effective videos, it's essential to develop a video marketing strategy that works for every online platform.
Some people quickly assume that posting their videos online is already enough to attract potential customers. While this may be true in some cases, it's imperative to understand the different nuances of online platforms. This ensures effectiveness as you work towards your existing goals.
Feeling quite overwhelmed with starting from scratch? You don't have to be. Here are some of the best practices for each platform:
Twitter
When posting videos on Twitter, always keep it short. Brevity is a huge factor on this platform. In fact, short clips perform better than longer videos. Another tip you should do is pin your video on your profile. This way, you can get some added exposure.
Twitter just released a new update where you can post videos with dimensions of 1:1. You couldn't do that before, so every time a viewer passed through a video without the right specs (1200 x 675) on their feed, the video was cut off before they clicked on it and expanded.
Not only does pinning videos mean less work for your team, but now you can more easily grab the attention of your followers.
Facebook and Instagram
It's obvious that these two platforms are among the most popular online platforms out there. Every person you know has either an Instagram or Facebook profile. That's why you need to create compelling and creative videos to stand out on this platform.
For Facebook, you must try posting longer videos. This is because the newsfeed algorithm favors long-format videos. However, you don't have to pressure yourself in creating tons of videos.
Always remember the elements of a good video rather than churning out dozens of content just for the heck of it. When it comes to Instagram, you need to grab attention instantly and maintain it.
There are different kinds of videos on Instagram, like reels, feed videos, IGTV (Instagram TV), and Instagram Live.
Each type has a specific function, which is why it's important to set your goals when uploading video content on this platform. Especially using the new feature, reels, will help expose your account to new users.
YouTube
This platform offers a plethora of video content. It is a giant library of every video imagined. From vlogs, travel videos, product reviews, unboxing videos, and tutorials to game play-throughs, YouTube is a home for creative minds.
With increasingly high competition for views, how can you make your content better? The first step is to always think with a strategy in mind. Then answer these questions:
What are your goals and objectives?

Do you want to increase traffic to your site?

How does your content differ from your competitors?
You can establish a dedicated channel and grow your audience by uploading frequently. You also need to make sure that your content is informative, family-friendly, and educational.
Repurposing Videos Across Social Media Platforms
As a content distribution strategy, you can start repurposing longer videos into shorter snippets across your social media profiles.
For the best results, make sure to review your content and take only parts that can convince your audience to watch the full version of your video. Think of it as a sneak peek into something more robust and genuinely informative.
You can also turn written content into a vlog, then repurpose that video into short-form videos on Youtube Shorts, Facebook and Instagram Reels, and TikTok. For more visibility, add it to your stories or on Snapchat.
Don't forget to reoptimize your short videos into the correct format and aspect ratio for the social media platforms you're sharing them on. Tweeting or posting a quote from your video can also drive more audiences to your longer videos.
Here's a sample workflow you can follow for repurposing your videos across social media.
Time to Get Started
Now that you've learned all the ins and outs of video marketing for business, now you can start implementing them. However, creating the best video content consistently can be challenging and time-consuming.
That's why it may be an effective strategy for you to outsource this task entirely, so your business can stay on top of the trends, without burning you or your team out.
At Virtudesk, we train the best video editors, so you can start using video marketing for business. If you want to start producing amazing video content, consider hiring a virtual assistant. It's a cost-effective and efficient way of completing different business tasks and functions.
If you're interested in learning more about hiring a video editor for your team, then fill out our contact form, and one of our Consultants will reach out to you.
More Articles From Virtudesk:
Meet our Most Trusted
Partners & Clients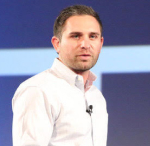 Byron Lazine
Co-Founding Chief-of-Operations at BAM (Broke Agent Media)
I've been using Virtual Assistants for years throughout all of my companies. Once we found Virtudesk the process got even easier and allowed us to scale out our hiring. Highly skilled and accountable professionals. 100% recommend!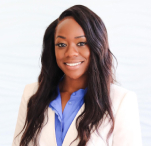 Rebecca Julianna James
Realtor / Content Creator
Before getting started with Virtudesk I had my doubts that they would find what I was looking for. I needed a very particular person to add to my team and let me tell you I am highly pleased! My virtual assistant Myril is the best! I am excited to grow my socialmedia accounts with her. Thank you Virtudesk!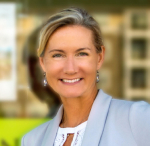 Chelsea Erickson
Realtor La Belle RE Group
I am very happy with the assistance Virtudesk is providing for my real estate business. This is a newer position for my company and we are working through the creation and efficiency.
Share via Facebook
Share via Twitter
Share via LinkedIn
Share via Pinterest
Send via E-Mail