How Conversational Marketing Can Transform Your Business
Dec 2, 2020
How Conversational Marketing Can Transform Your Business
Conversational marketing is becoming an extremely popular and effective approach to marketing. It can increase customer engagement, retention, and loyalty. As many as 90% of consumers now want to use it to communicate with businesses.
One reason we see this trend is because of the increased use of texting and mobile phone usage in order to have conversations with others, learn new information, and make purchases. However, you may be asking yourself, "what is conversational marketing?"
What is Conversational Marketing
Conversational marketing utilizes real-time conversations with customers that quickly address their pain points and needs, where they can receive immediate feedback. They can receive tailored content, site navigation instructions, and answers to inquiries.
Popular forms of conversational marketing include website chatbots and instant messaging chatbots utilizing platforms like WhatsApp and Facebook Messenger. Email marketing can also be considered another form of conversational marketing when you utilize it in a certain way—like sending product surveys to customers. We'll start by going over the benefits of using this strategy. Then, we'll go over tips to be the most effective with this digital tool.
Popular conversational marketing platforms include VideoAsk, Avochato, and Mobile Text Alerts. Even many CRMs like Salesforce and HubSpot offer chatbot and conversational marketing tools you can use in conjunction with your other marketing tools.
5 Benefits of Conversational Marketing
1. Scale Your Customer Conversations
Conversational marketing allows you to scale your customer conversations and improve the customer experience for website visitors. It enables your business to maintain a high level of interaction on a real-time and consistent basis. You don't have to sacrifice employee time in order to talk to 50, 500, or even 5,000 website visitors. With website chatbots, you can now provide 24/7 service where website visitors can get instant responses to their questions.
2. Provide Tailored Responses Instantly
Using website chatbots and messenger apps to communicate with your customers enables you to give instant responses that are extremely tailored to the individual. Nowadays, consumers are more selective before choosing to interact with a brand. With generic emails flooding our inboxes and hundreds of advertisements filling our social media feeds, it's more effective to provide a tailored message to the recipient. This way, they will be more interested in responding or reaching out.
The chatbot's feature to remember conversations enables a company to provide conversations with context as well. A customer wants their question answered or their problem solved as quickly as possible. So, if they have to repeat their situation every time they talk to a new customer service representative, then it will decrease the likelihood of customer satisfaction. Not only can the chatbots remember conversations and pick up where they left off with a customer but the response is instant—no waiting on hold to have someone pick up the phone.
3. Gain Further Customer Insights
Because chatbots are programmed to ask a set of prequalified questions to learn who the visitor is and what they're looking for. They can provide a wealth of stored data to inform your business of customer pain points and needs. This can provide better insights to guide content marketing, email marketing, and other marketing messages. This can also help your business modify your service or product to the needs of the customer if they find defects or find it hard to use.
One example of real-time feedback from customers can include an instance where many customers ask the chatbot where to find a certain product page on the website. This could signal that the site should be improved for easier navigation.
4. Save Company Time and Resources
Utilizing conversational marketing can save a tremendous amount of company time and resources because customer interaction is automated. Chatbots can talk to hundreds, if not thousands, of leads and customers at the same time and any time of day. Chatbots can cater to busy corporate professionals that only have a spare moment at 12 AM or cater to the early 5 AM riser.
According to a report done by Juniper Research, they concluded that chatbots would save companies an estimated $8 billion a year in customer support expenses by 2022. As a business owner, imagine redirecting that money towards campaigns and efforts that will expand your company's operation.
5. Improve Lead Generation
Because customers or leads are getting more tailored content or answers to questions faster with a chatbot, they'll be more interested in making a purchase from you or submitting a lead capture form to become a qualified lead. According to HubSpot, they experienced a 20% increase in lead generation by merely adding live chat as an additional communication medium.
If people don't get answers to their questions in a timely manner, they will abandon your site out of frustration, and not want to consider your product or service anymore.
5 Tactics to Enhance Your Conversational Marketing Strategy
1. Adopt an Omnichannel Approach
Utilizing just one type of chatbot (like a website chatbot or Facebook Messenger chatbot) can transform how you as a business interact with customers, generate new leads, and save money. However, utilizing different forms of conversational marketing like social media, messaging apps (e.g. WhatsApp), email, customer success, loyalty programs, and the methods mentioned above, can truly scale your business and take it to a new level of reach.
2. Utilize Analytics
Using tools to help you aggregate, measure, and interpret all the data and personal information from chatbots is integral to making data-driven decisions. Make sure to utilize the full context of the conversations you're having with customers. Collecting and categorizing customer responses by pain point, concern, interest, demographics, and more can ensure that you are using stated customer needs to inspire your next campaigns.
3. Humanize Your Chatbots
It's important to give your website visitors a personalized and positive experience. When you set up your website chatbot, it's important to program it in a way that not only reflects your company tone and voice but adds value to the user experience.
Program frequently-asked questions that users are likely to ask. Give upbeat and informative responses, and encourage a conversation between the visitor and the chatbot. Make your scripts informative, funny, interesting, or all of the above. Visitors' experience should be just as helpful as if they are interacting with an actual human being.
4. Don't Replace Your Chatbot for a Human
Although using a chatbot is a great opportunity to establish and maintain an authentic relationship with your customer and provide them with tailored responses, it's important to not go overboard. It's important to maintain opportunities for your customers and leads to talk with a real person if the chatbot doesn't serve their needs.
Having multiple methods for assistance will reduce visitor frustration, and boost positive sentiment with your leads and customers. However, by adding a chatbot, you'll significantly reduce the amount of real person contact your website visitors need. This will save your employees time and your business money.
5. Integrate Your Chatbot with Email Marketing
Chatbots are a great tool to automate customer service and collect different types of data. But don't leave all the benefits of conversational marketing on the table. Integrate your chatbot with your CRM and email marketing platform. This way, you can auto-segment and auto-tag the visitors that use your chatbot, and send them email nurture campaigns.
Getting Help With Conversational Marketing From a Virtual Assistant
As new digital technologies arise in the digital marketing world, it's essential to explore and adopt them into your business. Conversational marketing has proven to dramatically improve companies' customer engagement and conversion rates over traditional marketing methods.
However, exploring new projects and initiatives can be intimidating and time-consuming. That's why we recommend delegating the research, set-up, and maintenance of a chatbot and other conversational marketing strategies to a virtual assistant.
Hiring marketing virtual assistants is a cost-effective business solution that can help you create scripts and set up your chatbot. Our virtual Inside Sales Agents can then act as your virtual sales team and help you with the sales process of attracting and converting leads. They'll be able to start conversations with interested leads that are serious about talking to a real person.
If you want to learn more about how a virtual assistant can help you with your conversational marketing goals, then fill out this form, and one of our Consultants will reach out to you.
More Articles From Virtudesk
Meet our Most Trusted
Partners & Clients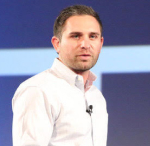 Byron Lazine
Co-Founding Chief-of-Operations at BAM (Broke Agent Media)
I've been using Virtual Assistants for years throughout all of my companies. Once we found Virtudesk the process got even easier and allowed us to scale out our hiring. Highly skilled and accountable professionals. 100% recommend!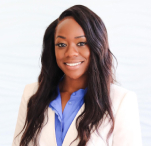 Rebecca Julianna James
Realtor / Content Creator
Before getting started with Virtudesk I had my doubts that they would find what I was looking for. I needed a very particular person to add to my team and let me tell you I am highly pleased! My virtual assistant Myril is the best! I am excited to grow my socialmedia accounts with her. Thank you Virtudesk!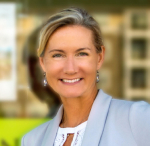 Chelsea Erickson
Realtor La Belle RE Group
I am very happy with the assistance Virtudesk is providing for my real estate business. This is a newer position for my company and we are working through the creation and efficiency.
Share via Facebook
Share via Twitter
Share via LinkedIn
Share via Pinterest
Send via E-Mail