5 Virtual Marketing Trends to Make Your Campaign a Success
May 27, 2021
5 Virtual Marketing Trends to Make Your Campaign a Success
Knowing the latest virtual marketing trends is essential for every business; it does not matter what industry you're in. Understanding the digital landscape can help you scale up your business. However, the digital world continues to evolve quickly, so it's hard to keep up.
Today, almost all successful businesses have grown their own online presence. Over the years, new technological advancements and innovations have led marketers and business owners to adapt in order to stay on top of their competition.
After all, Digital Darwinism is an overwhelming challenge that looms upon the digital world. If you aren't quick to adapt, you'll certainly get left behind. To make your online marketing campaign a success, here are 5 fool-proof virtual marketing trends you need to do:
1.Diversify Your Social Media Platforms
What social media platforms do you have? Of course, you manage a Facebook page. However, Facebook may be peaking. It is no longer considered as the kingpin in the social media world. With
over
40% of its users at 65 years old
, it's no longer the perfect platform to connect with the younger demographic.
That's why you need to diversify your social media platforms. Millennials and Gen Z prefer more interactive and visual content offered by different platforms like Instagram, Snapchat, and Tiktok. This only means that if you want to relate to a wider audience, managing your online presence across different platforms is the way to go.
While Facebook is by no means struggling, you need to understand where your target audience spends their time the most on their socials. After which, you need to create a content plan to capture your audience's interest.
2.Capitalize on Visual Searches
How do you check and search for products and services? Do you still type in words and use different search engines, like Google or Safari? Well, most young professionals use a
virtual search
.
35% of marketers
are planning to optimize for visual search as visual searches grow in popularity.
Since this is a new trend, you can get ahead with the competition and start now. By capitalizing on virtual searches, you can reap a lot of benefits, such as getting discovered by a younger audience, creating a connection to new customers, and increasing your revenue.
3.Create Good Content
If you're already writing and making good content, that's great. But if you aren't, you're missing out. Good content matters in building your social media presence.
Content marketing
continues to be an integral component of virtual marketing.
However, there are nuances and context that need to be considered as the algorithm changes. Just always
remember that it's crucial to have a faster site load time, useful and credible links, and well-written content rather than to chase the ever-changing SEO trends.
4.Make a More Personalized Email
Email is still the
major channel of communication
as billions of users continue to use it for different kinds of purposes
–⁠
be it for personal, commercial, or academic use. In other words, email marketing continues to be a smart marketing strategy your business should utilize. However,
email marketing
also evolves over time. The previously generic marketing emails you send to your database aren't as effective as they once were.
So, what do you need to do now? You need to develop a strategy that combines automation and personalization. You can motivate an action by creating an email specifically tailored to your target audience. For an instance, you can send out emails about the promotional price and exclusive deals your user is interested in.
5.Take Advantage of Video Marketing
Do you post videos on your business' social media? If not, it's time to get on board. Many people are hooked with visuals and videos. That's why text-based content simply can't compete with high-quality videos.
Today, more and more people are on their screens watching videos. In fact,
51%
of YouTube users say they visit the site daily. This only means that everyone is consuming more video content than ever before. Here are some facts and figures about video marketing:
More than

half of shoppers

check online videos while shopping in store.

Over

60% of customers

prefer watching a video about the product or service rather than reading it.

According to

Hubspot

, 54% of consumers want to see more video content.
These numbers only prove that video marketing is the next big strategy. Whether it's the new generation of social media influencers or traditional thought leaders, having a live stream with an influencer can significantly help you draw in a larger audience.
Bottomline: Get Involve or Be Left Behind
It's no surprise that the
digital marketing world
changes ever-so-quickly. In 2021, AI technology, video content, visual search and email marketing will be among the most prominent trends you should follow. This is not the time for you to stand still, as your audiences want to connect with you in new and exciting ways than you couldn't ever imagine. Ready to dip your toes in these virtual marketing trends? Try these digital marketing trends and see how you can
grow your business' social media presence
today.
While virtual marketing is incredibly helpful for your business, doing the tasks on your own may not be ideal. Of course, you'd be spending time implementing
the tools used for social media marketing. That's why
outsourcing
this task could be the key.
With
Virtudesk's Virtual Assistants
, you can
hire virtual assistants
trained in most or all of the platforms mentioned above. If you are interested in learning more, then
fill out this contact form
,
and one of our Consultants will reach out to you.
Meet our Most Trusted
Partners & Clients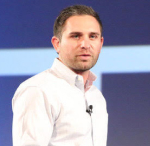 Byron Lazine
Co-Founding Chief-of-Operations at BAM (Broke Agent Media)
I've been using Virtual Assistants for years throughout all of my companies. Once we found Virtudesk the process got even easier and allowed us to scale out our hiring. Highly skilled and accountable professionals. 100% recommend!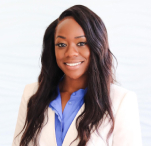 Rebecca Julianna James
Realtor / Content Creator
Before getting started with Virtudesk I had my doubts that they would find what I was looking for. I needed a very particular person to add to my team and let me tell you I am highly pleased! My virtual assistant Myril is the best! I am excited to grow my socialmedia accounts with her. Thank you Virtudesk!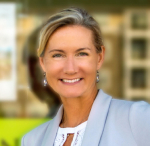 Chelsea Erickson
Realtor La Belle RE Group
I am very happy with the assistance Virtudesk is providing for my real estate business. This is a newer position for my company and we are working through the creation and efficiency.
Share via Facebook
Share via Twitter
Share via LinkedIn
Share via Pinterest
Send via E-Mail