6 Terrific Perks That Will Make You Want A Virtual Executive Assistant Today
Aug 30, 2023
6 Terrific Perks That Will Make You Want A Virtual Executive Assistant Today
In the current landscape of the business world, constant innovation is almost mandatory in order to keep up. Regardless of the line of work, business owners are presented with their own fair share of challenges and hurdles to overcome in order to succeed and establish a credible position in the industry.
As industries strive to get the upper hand, so do the responsibilities that come with it rises. Luckily, the rise of virtual assistants paved the way for owners to get a grip on the fast-paced environment of the business world and regain a sense of control over their lives.
What is a Virtual Executive Assistant?
A virtual executive assistant is an employee who undergoes extensive training to acquire the necessary skills and expertise to cater to a wide range of business tasks remotely. The training typically includes how to efficiently carry out tasks like project management, data entry, social media management, and more. The diverse skills virtual executive assistants are equipped with serve as a crucial tool in allowing business owners to prioritize specific tasks properly to achieve the utmost efficiency.
The Perks of Hiring a Virtual Executive Assistant
Time-Efficiency
Time is a commodity, especially for business owners who are constantly trying to accomplish a substantial amount of tasks in such a limited amount of working hours in a day. With the help of a virtual executive assistant, you can have the opportunity to delegate day-to-day tasks and focus more on high-priority matters that can help your business grow.
Maximized Productivity
With your virtual executive assistant taking the routine tasks off your plate, you can redirect all your newly freed-up time tending to other issues and developing new innovative ideas, future marketing campaigns, and long-term goals for the year.
Round-The-Clock Availability
Virtual executive assistants typically operate in various time zones, allowing for constant technical support and attention for your business. This perk is highly beneficial since you can count on your VAs to address critical tasks, even when you're offline.
Work Flexibility
Hiring a virtual executive assistant can be highly beneficial, particularly if your business doesn't adhere to the constraints of a traditional 9-5 schedule. Your virtual executive assistant can seamlessly adapt to your work schedule, relieving you from the need to synchronize your timetable with that of your employees.
Expense Reduction
Compared to hiring an in-house executive assistant, opting for a virtual executive assistant is the cost-effective choice. The average cost of hiring a virtual executive assistant can be from $1 to over $90 per hour. This estimate is based on the type of work you require, but ultimately, you only pay for the services without the need to worry about additional expenses like office space rent, equipment, and other amenities.
Proficiency and Niche Knowledge
Virtual executive assistants are known for their diverse backgrounds; whether acquired through previous experience or during training, their skillset presents as an invaluable asset when it comes to providing quality work, regardless of your business' industry.
Notable Perks Beyond the Workspace
Similar to life in general, establishing a good rapport with people can prove useful in the long run. In the context between you and your virtual executive assistant, having a trusting relationship can have fruitful benefits that extend beyond professional tasks.
Reduced Stress
Once your virtual executive assistant gains your complete trust, delegating tasks will become much more manageable. Eventually, you'll no longer have to constantly worry about overwhelming responsibilities. This can lead to a clearer headspace, which in turn can translate to better decision-making and creative thinking.
More Travel Opportunities
Leaving the day-to-day operation to someone you don't fully trust can be a daunting decision for any business owner to make. However, with a competent and trusted virtual executive assistant by your side, you can confidently embark on business trips and build connections without worrying about compromising your business' productivity.
Increased Quality Time with Friends and Family
Relieving yourself from repetitive tasks with the help of your dependable virtual executive assistant is a huge step in reclaiming control of your personal life. When you have the opportunity to take a break from work, you can relax and spend time with loved ones while being reassured that your virtual executive assistant is managing everything comprehensively.
The road to success for any business is a long and challenging road that requires constant innovation to keep up in the highly competitive industry. While it's important to innovate, you shouldn't shoulder all the responsibilities alone and compromise your well-being in the process.
At Virtudesk, we value the concept of achieving an optimal work-life balance. Our highly-trained virtual executive assistants are committed to helping your business elevate its potential to new heights while you reclaim your precious time. Get in touch with us now, and one of our consultants will get back to you.
MORE ARTICLES FROM VIRTUDESK
Meet our Most Trusted
Partners & Clients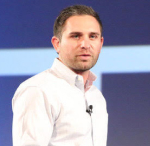 Byron Lazine
Co-Founding Chief-of-Operations at BAM (Broke Agent Media)
I've been using Virtual Assistants for years throughout all of my companies. Once we found Virtudesk the process got even easier and allowed us to scale out our hiring. Highly skilled and accountable professionals. 100% recommend!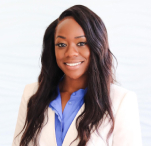 Rebecca Julianna James
Realtor / Content Creator
Before getting started with Virtudesk I had my doubts that they would find what I was looking for. I needed a very particular person to add to my team and let me tell you I am highly pleased! My virtual assistant Myril is the best! I am excited to grow my socialmedia accounts with her. Thank you Virtudesk!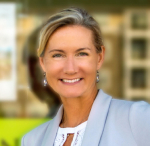 Chelsea Erickson
Realtor La Belle RE Group
I am very happy with the assistance Virtudesk is providing for my real estate business. This is a newer position for my company and we are working through the creation and efficiency.
Share via Facebook
Share via Twitter
Share via LinkedIn
Share via Pinterest
Send via E-Mail