3 Ways to Keep Your Virtual Assistant Accountable
Mar 23, 2021
3 Ways to Keep Your Virtual Assistant Accountable
A common concern when hiring a virtual assistant is ensuring that the virtual assistants (VAs) will make good use of their time and will boost productivity. In addition to that, you also want to have a long-term relationship with a reliable virtual assistant that will help your business run smoothly.
Having a solid relationship will boost the morale and productivity of your virtual assistant. You may be asking though, what are the ways to keep your virtual assistants accountable?
Each business may look a little different but aiming for efficiency and effectiveness of the business operations is the same goal across all businesses.
That is why we have put up this list of ways to keep your virtual assistant accountable for making good use of their time and making sure you get the best from working with a virtual assistant.
COMMUNICATION
This is the most important way to keep your virtual assistant accountable and to improve the work performance of your virtual team. One of the greatest challenges of working in a virtual environment is maintaining good communication.
To make it work, setting up daily check-ins with your virtual assistant and the rest of your team will help you communicate updates about the business.
From your VA's perspective, daily check-ins give them the opportunity to clarify some tasks or even ask questions without the time-consuming back and forth via email or chat. You can also acknowledge the VA for a job well done in front of the team.
Aside from the daily meetings, it is also advisable to schedule a one-on-one meeting with your virtual assistants (if in case you are already handling a virtual team). This way, any issues (if there are any) can be addressed by you or your virtual assistant instantly.
Whether it is about work, the company, or even personal issues. This will help you understand more about your virtual assistant - not just on the professional level but also on a more personal aspect.
Lastly, it is also important to have 1 or 2 more channels to communicate with your virtual team on a regular basis such as Skype or Ring Central. This is to ensure that if one medium is not working properly you can always have a backup. Remember that the productivity of the team increases when everyone's well-informed.
TIME MANAGEMENT SOFTWARE
Time Management Software can perform numerous tasks. You can track your virtual assistants' productivity, collaborate on tasks performed, and verify attendance.
At Virtudesk, we have Timedly – our proprietary virtual assistant management software. This will allow you to monitor your virtual assistant to provide full transparency about the tasks completed, attendance, and capturing of the screenshots of their work.
Recently, we upgraded Timedly by adding a project management functionality, which will allow you to manage projects that your virtual assistant is working on and to collaborate with him and her in real-time.
START AND END OF DAY REPORTS
Even with the daily check-ins, it is also important to ask your virtual assistant to send start-of-day (SOD) and end-of-day (EOD) reports.
SODs/EODs are reports that require a virtual assistant to list all of the tasks completed and tasks assigned, but not completed. This way you can monitor the tasks that they will be working on and you can see what they have accomplished at the end of the day.
You can also use project management tools such as Asana, Evernote, or Jira. These tools will help you automate task tracking and visualize task status. But if you are worried about affordability, many tasks management tools offer free versions which will allow businesses, especially start-ups, to start using the software right away.
Tracking your team's accomplishments and EOD reports will help you gauge their capacity on the load of tasks that you are delegating.
If you think that you are giving too many tasks to a certain person, you might want to delegate them to others who have the same skills, or you can adjust the deadline if possible. This will help your VA perform its tasks efficiently and effectively without compromising the quality of its output.
Bottom Line
Consider these ways to keep your virtual assistant accountable, improve your business relationship with your virtual assistant and improve work performance for a smooth-running business. Drive a productive environment, and get the best results from leveraging your business to a virtual assistant.
If you need someone who can help you scale your business, we have amazing virtual assistants ready to help you with marketing, prospecting, and admin tasks so you can focus on the most important aspect of your business. Just fill out this form so that one of our Consultants will reach out to you.
More Articles From Virtudesk:
Meet our Most Trusted
Partners & Clients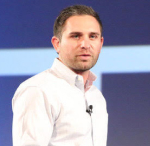 Byron Lazine
Co-Founding Chief-of-Operations at BAM (Broke Agent Media)
I've been using Virtual Assistants for years throughout all of my companies. Once we found Virtudesk the process got even easier and allowed us to scale out our hiring. Highly skilled and accountable professionals. 100% recommend!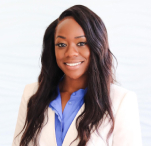 Rebecca Julianna James
Realtor / Content Creator
Before getting started with Virtudesk I had my doubts that they would find what I was looking for. I needed a very particular person to add to my team and let me tell you I am highly pleased! My virtual assistant Myril is the best! I am excited to grow my socialmedia accounts with her. Thank you Virtudesk!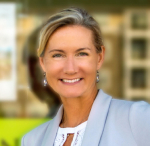 Chelsea Erickson
Realtor La Belle RE Group
I am very happy with the assistance Virtudesk is providing for my real estate business. This is a newer position for my company and we are working through the creation and efficiency.
Share via Facebook
Share via Twitter
Share via LinkedIn
Share via Pinterest
Send via E-Mail