Virtual Call Center Services: Everything You Need To Know
Jul 26, 2023
Virtual Call Center Services: Everything You Need To Know
In the dynamic world of business, staying connected with your customers is more important than ever. As a business owner, you might be considering ways to enhance your customer service while maintaining efficiency and cost-effectiveness. Enter the concept of Virtual Call Center Services, a modern solution that's transforming the way businesses interact with their customers.
Virtual Call Center Services offer a flexible, scalable, and economical approach to customer service. They leverage technology to provide high-quality, round-the-clock support, without the need for a physical call center. In this article, we'll delve into everything you need to know about these services, helping you decide if they're the right fit for your business.
Ready to take the next step with Virtual Call Center Services? Virtudesk is here to help. VirtuDesk is a leading provider of virtual services, including a robust virtual call center that can help your business deliver exceptional customer service and streamline operations. Explore Virtudesk's Call Center Services to discover how they can support your business goals.
How Does a Virtual Call Center Differ From A Traditional Call Center?
Virtual call centers differ from traditional call centers in various ways. Instead of a physical location where agents work on-site, virtual call centers allow employees to work remotely, often from home or other locations of their choice. Traditional call centers typically have a centralized office space where agents are stationed.
The key differences include:
Work Environment: Traditional call centers require a dedicated office space, while virtual call centers offer flexibility, allowing employees to work from anywhere with an internet connection.
Cost Savings: Virtual call centers eliminate the need for significant infrastructure, reducing overhead costs associated with physical call centers.
Access to Global Talent: Virtual call centers provide access to a broader pool of talent worldwide, enabling businesses to recruit skilled agents without being limited to a specific geographic location.
Transform Your Business With Virtudesk Virtual Assistants!
Are you looking to boost your productivity, streamline operations, and increase your revenue? Look no further! At Virtudesk, we specialize in providing top-notch virtual assistants from the Philippines to businesses across various industries.
Key Features:
Access to a Diverse Talent Pool: Our virtual assistants are well-trained professionals with expertise in a wide range of tasks, ensuring a perfect match for your business needs.
Cost-Effective Solutions: Say goodbye to hefty office expenses. With Virtudesk, you can save on overhead costs while getting exceptional support.
Seamless Integration: Our virtual assistants seamlessly integrate into your existing workflows, making collaboration easy and efficient.
Dedicated Support: From administrative tasks to marketing and customer support, our VAs are dedicated to helping you succeed.
Benefits:
Optimize Your Business: Let our VAs handle repetitive tasks, giving you the time and focus to strategize and grow your business.
Helpful Guidance: Receive valuable insights from our VAs, trained to optimize systems and streamline processes.
Work-Life Balance: Delegate responsibilities and enjoy a healthier work-life balance, leading to increased job satisfaction.
Trusted Partner: Join thousands of satisfied clients who have transformed their businesses with Virtudesk's exceptional virtual assistants. Check our client testimonials here.
Virtual Call Center Platform Features
Virtual call center platforms are equipped with a range of features to enhance productivity and customer service. Some key features include:
Automatic Call Distribution (ACD): Efficiently route incoming calls to available agents based on predefined criteria, reducing wait times for customers.
Interactive Voice Response (IVR): Provide self-service options to callers, allowing them to access information or complete simple tasks through automated menus.
Call Monitoring and Analytics: Supervisors can monitor calls in real-time, enabling them to provide timely feedback and identify areas for improvement.
Integration Capabilities: Seamless integration with customer relationship management (CRM) systems and other business tools to streamline workflows and access customer data.
Best Practices For Managing A Virtual Call Center Services
Managing a virtual call center requires a strategic approach to ensure optimal performance and customer satisfaction. Here are some best practices:
Set Clear Expectations: Establish transparent performance metrics and expectations for VAs to maintain a high standard of service.
Regular Communication: Schedule regular team meetings and one-on-one check-ins to maintain strong communication and address any concerns.
Monitor Performance Metrics: Utilize call analytics and performance data to identify trends and areas for improvement in the virtual call center.
Provide Adequate Training: Offer comprehensive training programs to equip VAs with the necessary skills and product knowledge to excel in their roles. For practical insights on effectively training a virtual assistant, check out this YouTube video titled "Experience-based Tips on Training Your Virtual Assistant." It offers valuable tips that can optimize the efficiency and productivity of a virtual assistant. A resource worth exploring!
28 Best Virtual Assistant Training Courses
Hiring, training, onboarding, and even upskilling your virtual assistants are crucial steps in optimizing your business operations. To ensure your virtual assistants have the necessary skills to excel in their roles, we have compiled a selection of handpicked training resources. These virtual assistant training courses cover various specialties, allowing you to provide extra training based on your business's needs and your virtual assistants' skill sets.
Alison Administrative Support Assistant Training
Alison, a free learning platform, offers an administrative support course that equips virtual assistants with the fundamentals of office support, liaisons, and organizational skills. By taking this course, your administrative virtual assistant will work more efficiently, accommodating more tasks with precision and independence.
HubSpot Reporting
HubSpot Academy provides a free Reporting Course for Data Literacy, certifying your virtual assistant in creating insightful, data-driven reports. This course helps your administrative virtual assistant present the right data and insights for informed business decisions.
HubSpot Automation
HubSpot Academy's free Automation Certification Course empowers your virtual assistant to understand and strategize data-triggered workflow automation, saving time and boosting productivity for your business.
Alison Project Management Diploma
This free project management diploma course from Alison enhances your executive virtual assistant's skills, enabling them to handle more significant responsibilities, manage marketing campaigns, set up sales departments, and handle multiple workflows.
Udemy Project Management Templates Creation
Complementing project management methodology knowledge, this free Udemy course teaches your executive virtual assistant to create detailed project management templates, facilitating smoother communication and documentation.
edX Introduction To Business Architecture
By choosing the audit track, your executive virtual assistant can gain valuable knowledge from this free introductory course on business architecture, helping design systems and processes as your business grows.
LinkedIn Learning SEO Competitive Analysis
For marketing virtual assistants involved in content writing, this SEO course from LinkedIn Learning teaches them to strategize optimization based on competitors, target market segments, and leverage tried-and-tested SEO techniques.
LinkedIn Learning Market Research Foundations
Enhance your marketing virtual assistant's ability to find and present essential market information with this beginner-level course from LinkedIn Learning on market research.
HubSpot Email Marketing
Invest in your business's email marketing efforts by training your virtual assistant with HubSpot Academy's free email marketing certification course, enabling them to design and execute high-performing email campaigns.
LinkedIn Learning Social Media Marketing
Ideal for social media virtual assistants, this LinkedIn Learning course covers selling, strategizing, analytics, and more, enhancing their social media management and marketing skills.
Copyblogger Internet Marketing
Equip your social media virtual assistant with copywriting skills for captivating captions and content marketing strategies using Copyblogger's free Internet Marketing course.
Udemy Canva Master Course
Elevate your virtual assistant's graphic design skills with practical sessions from Udemy's Canva Master Course, enabling them to create impactful branding templates.
Edureka Salesforce Full Course
Maximize your sales management platform, especially if you're using Salesforce, by having your virtual assistant undergo this comprehensive free video training from Edureka.
HubSpot Sales Software
HubSpot's free Sales Software Certification Course equips prospecting virtual assistants with skills to identify and connect with high-quality leads, optimizing your sales process.
Udemy How to Qualify And Get a Prospect's Interest
This free Udemy course helps prospecting virtual assistants qualify leads, deliver value during outreach, and strategize communication to create ideal customer profiles.
KWHV Group Prospecting
For real estate virtual assistants, the Keller Williams Hudson Valley Group's detailed class recording on prospecting for buyers and sellers enhances their outreach effectiveness.
Surge Real Estate Virtual Assistance Course
Invest in your real estate virtual assistant's growth with this comprehensive course from Surge, enabling them to identify growth opportunities and provide high-quality real estate assistance.
KWHV Group Think Like a Transaction Coordinator
Help your real estate virtual assistant excel in transaction management by studying this free training session from Keller Williams Hudson Valley Group.
Tina Caul's Real Estate Listing Presentation Training
For impressive listing presentations, mentor Tina Caul offers free training on YouTube for real estate virtual assistants.
Ed Laine's Real Estate Contracts and Forms
Your real estate virtual assistant can efficiently fulfill and prepare necessary documents for transactions by learning from Ed Laine's detailed series on US Real Estate Contracts and Forms.
Virtudesk Academy
Employed at Virtudesk? Your virtual assistant gains unlimited access to this free resource library covering various skills and concepts for greater assistance to your clients.
Coursera
Coursera, a robust learning platform, offers free classes to help virtual assistants master practical skills and key business topics through partnerships with top institutions.
Skillshare
For creative skills in content marketing and template design, Skillshare's free classes are ideal for marketing virtual assistants.
Udemy
Udemy's online resource provides free courses in various technical and business development areas, enabling virtual assistants to gain more skills and knowledge.
LinkedIn Learning
LinkedIn Learning, formerly Lynda Learning, offers high-quality courses in graphic design, marketing, coding, and more, preparing virtual assistants with in-demand skills.
International Virtual Assistants Association
The blog of the International Virtual Assistants Association offers free resources to enhance the quality of work and task management for virtual assistants.
IAP Career College
The International Association of Professions (IAP) Career College provides affordable online certification programs, including one for virtual assistants, ensuring they deliver specific business needs during various growth phases.
Virtual Assistant Training Philippines
This organization in the Philippines offers affordable and comprehensive training for graphic designers, social media marketers, and more, allowing your virtual assistant to learn new skills for your business's benefit at a low cost.
What Are Virtual Call Center Services?
Virtual Call Center Services refer to call center operations that are managed remotely, with agents working from different locations rather than a centralized physical office. These virtual call centers leverage technology, such as cloud-based communication systems and virtual desktops, to handle customer interactions and provide support for businesses.
For a practical understanding of the role of virtual assistants, check out this insightful YouTube video. It features Virtudesk's leaders answering FAQs about working with a virtual assistant to scale your business. A must-watch for those seeking to optimize their VA management!
Why Are Virtual Call Center Services Important?
Virtual Call Center Services have become increasingly important for modern businesses due to their numerous advantages. By adopting a virtual call center model, companies can access a wider pool of skilled agents, reduce overhead costs, improve flexibility in operations, and offer better customer service experiences.
At Virtudesk, we offer a range of services tailored to your needs. But we don't stop there. Tune in to the Leverage podcast to discover proven strategies for scaling your business and learn from others who have successfully leveraged their operations for greater success.
How Do Virtual Call Center Services Work?
Virtual Call Center Services operate through a cloud-based infrastructure that connects remote agents to the company's communication platform. When a customer contacts the call center, the call is routed to an available agent, regardless of their physical location. Agents can access relevant customer information and use various tools to address queries and resolve issues efficiently.
What Are The Benefits Of Virtual Call Center Services?
Cost Savings: Virtual call centers eliminate the need for physical office space, reducing expenses on rent, utilities, and equipment.
Access to Global Talent: Companies can hire agents from different locations, ensuring diverse language capabilities and cultural understanding.
Scalability: Virtual call centers can easily scale up or down based on call volume, ensuring optimal resource utilization.
Flexible Workforce: Agents can work from home or other remote locations, promoting work-life balance and increasing job satisfaction.
Improved Customer Service: The wider talent pool and efficient technology enable faster response times and better service quality.
If you're ready to reap the benefits of Virtual Call Center Services, Virtudesk is here to guide you through the transition. Our team is ready to answer any questions you may have and help you understand how our services can benefit your operations. Schedule a discovery call today!
What Are The Alternatives To Virtual Call Center Services?
Traditional On-Site Call Centers: Companies can opt for traditional call centers based in physical office locations.
Outsourced Call Centers: Hiring third-party call centers to handle customer interactions is another option.
Chatbots and AI Solutions: AI-driven chatbots can handle simple customer queries, reducing the need for human intervention.
Hybrid Call Centers: Some companies combine virtual and on-site call center agents for a hybrid approach.
How to Choose The Best Virtual Call Center Solution for Your Business
Selecting the right virtual call center solution is essential to ensure seamless operations and excellent customer service. Consider the following factors when making your decision:
Scalability: Choose a solution that can scale with your business's growth and adapt to changing needs.
Integration: Ensure the platform can integrate with your existing CRM and other essential business tools.
Security Measures: Prioritize a solution that implements robust security protocols to protect sensitive customer data.
Reporting and Analytics: Opt for a platform that provides detailed call analytics and performance reports to track progress and make data-driven decisions.
User-Friendly Interface: A user-friendly platform will help your VAs quickly adapt to the system and perform efficiently.
After considering these factors, you might be wondering where to find a virtual call center solution that ticks all these boxes. With Virtudesk, you can rest assured that your business is equipped with a top-notch virtual call center solution designed to enhance customer service and streamline operations. Schedule a discovery call and learn more about how VirtuDesk can support your business!
Final Thoughts
To wrap up, virtual call center services are an invaluable tool for business owners aiming to optimize their customer service. By leveraging these services, you can deliver top-notch customer experiences, drive customer loyalty, and position your business for success in an increasingly competitive marketplace.
Take the first step towards transforming your business today by exploring how Virtudesk's virtual assistants can elevate your operations and streamline your processes. Schedule a discovery call today and embrace the future of work with Virtudesk and unlock unparalleled productivity and efficiency.
Frequently Asked Questions About Virtual Call Center Services
Are virtual call centers as effective as traditional call centers?
Yes, virtual call centers can be equally or even more effective, given the right management and technology.
How can I ensure the security of customer data in a virtual call center environment?
Choose a virtual call center provider that employs industry-standard security measures and complies with data protection regulations.
What equipment do Virtual Assistants need to work in a virtual call center?
Typically, they need a computer/laptop, a reliable internet connection, a headset, and any necessary software provided by the call center.
Can virtual call center services handle high call volumes during peak times?
Yes, virtual call centers can easily scale their operations to handle high call volumes efficiently.
How do I monitor the performance of Virtual Assistants in a virtual call center?
Virtual call center platforms usually offer call monitoring features that allow supervisors to listen in on calls and provide feedback.
What are the cost savings associated with using virtual call center services?
Virtual call centers save costs on office space, utilities, and infrastructure, making them a cost-effective option.
Can virtual call center services support multilingual customer service?
Yes, many virtual call centers offer multilingual support to cater to diverse customer bases.
How do I handle technical issues faced by Virtual Assistants in a remote setting?
Make sure your virtual call center solution includes technical support or has IT personnel available to assist.
What industries can benefit the most from virtual call center services?
Virtually any industry that requires customer support or handles incoming calls can benefit from virtual call center services.
Meet our Most Trusted
Partners & Clients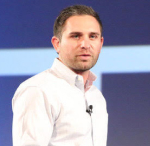 Byron Lazine
Co-Founding Chief-of-Operations at BAM (Broke Agent Media)
I've been using Virtual Assistants for years throughout all of my companies. Once we found Virtudesk the process got even easier and allowed us to scale out our hiring. Highly skilled and accountable professionals. 100% recommend!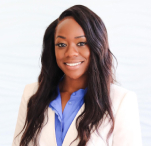 Rebecca Julianna James
Realtor / Content Creator
Before getting started with Virtudesk I had my doubts that they would find what I was looking for. I needed a very particular person to add to my team and let me tell you I am highly pleased! My virtual assistant Myril is the best! I am excited to grow my socialmedia accounts with her. Thank you Virtudesk!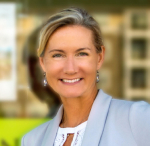 Chelsea Erickson
Realtor La Belle RE Group
I am very happy with the assistance Virtudesk is providing for my real estate business. This is a newer position for my company and we are working through the creation and efficiency.
Share via Facebook
Share via Twitter
Share via LinkedIn
Share via Pinterest
Send via E-Mail