10 Virtual Assistant Interview Questions To Ask Your Candidates
Feb 21, 2018
10 Virtual Assistant Interview Questions To Ask Your Candidates
Have you ever asked yourself, is it possible to multiply my productivity? What If I could clone myself? If you did, you would possibly be able to do every single task for your business.
When your business is having good sustainable growth, you face more challenges and different demands. You need to keep up with the trends in the market and work on projects that make your services better.
Then, you get your hands full taking care of tasks that consume so much of your time. You get tied to a lot of responsibilities in the business that could take even time for your family and yourself.
Hiring a virtual assistant and assigning them some of your tasks, can free up your time and let you focus more on what's important. To find the right person for your business, you screen candidates and get to know them through interviews.
To help you out, we listed 15 virtual assistant interview questions to ask for a more fruitful hiring process.
1. Tell me something about yourself that is not work-related.
It is a great way to start the interview. It eases the nervousness of the candidate and lets them be at ease as they will be talking about something they really know about – themselves.
The interview is a crucial process for you to identify your best candidate. It is also the chance for the applicants to present themselves, their personality, qualities, skills, and experiences.
2. Outside of your role as a virtual assistant, what activities do you enjoy doing?
This will allow you to know more about the candidate on a personal level. This question can give you a preview of their personality and assess your compatibility as people.
Asking this question also gives you a chance to see who they are outside of work, and maybe even find out their priorities and primary personal goals.
3. What type of work do you prefer or are you most comfortable doing?
Throwing this question to your potential virtual assistant will let you know if their skill set fits what you need. This gives you a chance to identify if they will be honest enough to tell you about their own skills and capabilities. This can lead you to identify which candidate would be a good fit for the post.
4. What modes of communication do you like most?
The top most-used modes of communication are email, phone calls, face-to-face Skype, or Zoom calls. Asking this question can give you an idea of how you will communicate with your Virtual Assistant, especially when assigning projects and providing them instructions.
Communication is the key to making your partnership a success, so agreeing on the right tool for communication is essential.
5. Do you have any preferred schedule or restrictions?
Some virtual assistants may be based in an opposite time zone. Some of them prefer to work in the morning or at night. However, what matters most is that you establish your needs and working hours, and see your candidate's availability so you would know if it's a good match.
6. What do you consider as your core skills and services?
This question lets you explore the skills of the candidate. This gives you a bird's eye view of their strengths. Knowing these can help you in identifying if a candidate matches the job description.
Also, keep in mind that it's important for you to have a crystal clear idea of what you're looking for because there are a lot of different kinds of virtual assistants.
7. If I asked you to perform a task, and after accepting it you realized you couldn't do it on your own, what would you do?
This will allow you to determine the candidate's resourcefulness. Remember that your virtual assistant is well – virtual. This means, there's no one to help them out with their tasks.
Being resourceful is the key to getting things done. Knowing how they will approach solving a problem is the main idea of this question.
8. What would you do if I gave you an assignment, and you thought you understood it, but then later you realized you didn't?
It does matter if the virtual assistant knows how to admit mistakes. This question gives you the opportunity to know how your potential virtual assistant will display accountability and honesty.
9. What would you do if you realize that you couldn't finish all tasks given to you on time?
The setting of the right expectations is another key factor to having a great partnership with your virtual assistant. One of the qualities they need to possess is honesty, and the ability to set the right expectations for you as their client.
A deadline is a deadline and no one can argue with that. However, when the workload is almost impossible, proper setting of expectations should help in strategizing how the timely accomplishment of multiple pending tasks.
10. Tell me a story of when you spoke up and contradicted your boss?
This interview question should give you insight into your candidate's work style. You'll know if they are proactive in giving you suggestions or recommendations.
This question lets you know if they've ever had the chance to show their concern for their previous team or company. That's someone you may want to consider working with.
Bottom Line
Now you have the questions you should ask your potential virtual assistants during an interview.
It's time to ask yourself: Am I ready to have someone from the other side of the world help my business grow more? What are the tasks that I need to assign to them?
Whatever answers you might have in mind will measure if you need a virtual assistant's help in your day-to-day work.
Should you need more help on hiring virtual assistants, you can join the discussion on our Leverage community or check out this onboarding checklist.
If you're interested in leveraging the skills of virtual assistants to grow your business, fill out this form and one of our Consultants will get in touch with you.
More Articles From Virtudesk:
Meet our Most Trusted
Partners & Clients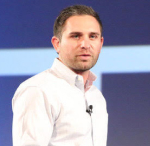 Byron Lazine
Co-Founding Chief-of-Operations at BAM (Broke Agent Media)
I've been using Virtual Assistants for years throughout all of my companies. Once we found Virtudesk the process got even easier and allowed us to scale out our hiring. Highly skilled and accountable professionals. 100% recommend!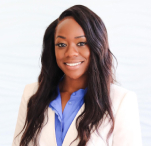 Rebecca Julianna James
Realtor / Content Creator
Before getting started with Virtudesk I had my doubts that they would find what I was looking for. I needed a very particular person to add to my team and let me tell you I am highly pleased! My virtual assistant Myril is the best! I am excited to grow my socialmedia accounts with her. Thank you Virtudesk!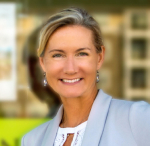 Chelsea Erickson
Realtor La Belle RE Group
I am very happy with the assistance Virtudesk is providing for my real estate business. This is a newer position for my company and we are working through the creation and efficiency.
Share via Facebook
Share via Twitter
Share via LinkedIn
Share via Pinterest
Send via E-Mail