9 Helpful Strategies on How To Do SEO for Medical Websites
Oct 28, 2022
9 Helpful Strategies on How To Do SEO for Medical Websites
Medical websites offer a great way to connect with patients and promote medical services. However, for these websites to be effective, they need to be optimized for search engines. That's where SEO comes in.
SEO, or search engine optimization, is improving the visibility and ranking of a website on search engines like Google and Bing. In other words, it's how you ensure your website shows up when people search for relevant keywords.
Strategists can do SEO on-page (i.e., on the website itself) and off-page (i.e., on other websites).
The Importance of SEO for Medical Websites
There are many reasons why SEO is so vital for medical websites. First and foremost, it can help you attract more visitors to your website. And the more visitors you have, the more likely you are to generate leads and conversions.
But SEO is about more than just attracting visitors. It's also about providing a great user experience and building trust and credibility with your audience. After all, if your website is hard to use or full of inaccurate information, visitors are unlikely to stick around for long.
What's more, SEO can help you stand out from the competition. In a highly competitive healthcare industry, ensuring your website is visible and easy to find is essential. Otherwise, potential patients may never even know you exist.
Finally, SEO is an ongoing process that can help you improve your website and attract more visitors over time. SEO can be a powerful tool for growing your medical practice if you're willing to do the work.
9 Helpful Strategies on How To Do SEO for Medical Websites
As we have learned, SEO is essential for medical websites. Here are nine helpful strategies on how to do SEO for medical websites.
1. Use relevant medical keywords.
The first step in optimizing your website for search engines is to choose the right keywords. When it comes to medical keywords, you'll want to focus on ones relevant to your services and location.
For example, if you're a cardiologist in New York City, you might want to target keywords like "cardiologist NYC" or "cardiology New York."
Moreover, keyword research can also help you find long-tail, longer, more specific phrases that are less competitive and easier to rank.
2. Create more content pages.
One of the best ways to improve your website's visibility is to publish more content. Each new piece of content you create is another opportunity to rank for relevant keywords and attract new visitors.
Regarding medical content, some popular topics include health tips, disease information, and treatment options. You can also consider creating case studies, testimonials, or blog posts.
There are hundreds of ideas to write about healthcare, so try to develop a list of potential topics that would be relevant to your target audience.
Additionally, ensure that your contents are timely and fresh. This will give you an edge over competitors with outdated website information.
3. Optimize content appropriately.
Your content needs to be optimized for the right keywords to rank well in search engines. This means including relevant keywords throughout your range in a way that sounds natural and makes sense for the reader.
Here are a few places you can include keywords:
Title tags
Meta descriptions
Headings and subheadings
Body copy
Anchor text
It may take some technical skills but learning how to do keyword research and properly optimize your content is crucial for SEO success.
You must perform backlinking, too. It is the strategy where you create links to your website from other websites. This will help you improve your website's authority, which is one of the key ranking factors in search engines.
4. Improve visual elements.
High-quality visuals can make your website more engaging and enjoyable for visitors. In addition, well-optimized images can also help you rank higher in image search results.
Some visual elements you may want to consider adding to your website include infographics, videos, and photos. Just make sure to properly optimize all visuals for the web before uploading them to your site.
5. Optimize the website for computer and mobile usage.
To rank well in search results, it's crucial to have a responsive website that users can access easily on both computers and mobile devices.
More and more people are using their smartphones to access the internet, so your website must be mobile-friendly. Otherwise, you could be missing out on a lot of potential traffic.
You can use Google's Mobile-Friendly Test tool to see if your website is optimized for mobile devices. Moreover, you can also use Google's PageSpeed Insights tool to test your website's speed and improve its performance.
6. Increase social media presence.
An active social media presence can also help improve your website's SEO. This is because social signals are among the many factors that search engines consider when ranking websites.
Some ways you can increase your social media presence include:
Posting engaging content regularly
Encouraging social sharing
Participating in relevant online communities
Running social media ads
Social media communities help websites to rank better in SERP.
7. Implement Local SEO techniques.
If you have a brick-and-mortar business, it's vital to implement Local SEO techniques. This will help ensure that your business appears in local search results when people search for businesses like yours in their area.
Some ways to optimize your website for Local SEO include claiming your business listing on directories like Google My Business, Yelp, and Bing Places. You can also add location-specific pages to your website and include local keywords on your website's pages.
Of course, you can use many other SEO techniques to improve your website's ranking. But these tips will put you on the right track if you're starting.
Other Local SEO techniques include:
Creating location pages
Adding Schema markup
Registering with local directories
Optimizing titles and meta descriptions
Using Geo-targeted keywords
8. Keep watch on competitors' websites.
It's also important to keep an eye on your competitors' websites. This will give you insights into what they're doing well and where they may fall short.
You can use tools like Google Alerts and Mention to track when your competitors are mentioned online. You can also use SEO tools like Ahrefs, Moz, and SEMrush to track your competitors' organic search rankings.
By monitoring your competitors' SEO efforts, you can stay one step ahead of them in the SERPs.
9. Review strategy and make changes.
Lastly, reviewing your SEO strategy regularly and making necessary changes is essential.
As the algorithms of search engines change, so too should your SEO strategy. Regularly reviewing and tweaking your strategy ensures that your website is continually optimized for the latest algorithm updates.
Moreover, you should regularly check your website for broken links or other errors that could affect your ranking. By keeping your website up-to-date and error-free, you can help improve your order in the SERPs.
Setup Your Medical Website for SEO Success
Now that you know the SEO basics, it's time to put those techniques into practice on your medical website. Of course, you may be overwhelmed by your professional duties and lack time to commit to SEO.
If that's the case, you may want to get someone who can coordinate these tips for you. Having a virtual assistant who can connect you with an SEO expert and help you review your website's progress can take a load off your plate.
A good virtual assistant will:
Research and connect you with an SEO specialist
Regularly review your website's progress
Update you on changes in the SEO landscape
Write SEO-friendly content for your website
In other words, they can help you focus on your medical practice while ensuring that your website is optimized for the latest algorithm updates.
A virtual assistant may be the perfect solution if you're ready to start SEO but don't have the time to commit to it. If you are interested in hiring one, fill out this form, and one of our Consultants will be more than happy to assist.
More Articles From Virtudesk
Meet our Most Trusted
Partners & Clients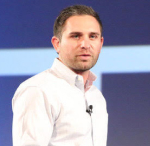 Byron Lazine
Co-Founding Chief-of-Operations at BAM (Broke Agent Media)
I've been using Virtual Assistants for years throughout all of my companies. Once we found Virtudesk the process got even easier and allowed us to scale out our hiring. Highly skilled and accountable professionals. 100% recommend!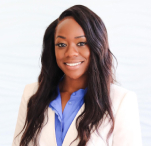 Rebecca Julianna James
Realtor / Content Creator
Before getting started with Virtudesk I had my doubts that they would find what I was looking for. I needed a very particular person to add to my team and let me tell you I am highly pleased! My virtual assistant Myril is the best! I am excited to grow my socialmedia accounts with her. Thank you Virtudesk!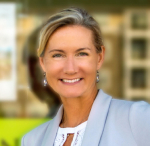 Chelsea Erickson
Realtor La Belle RE Group
I am very happy with the assistance Virtudesk is providing for my real estate business. This is a newer position for my company and we are working through the creation and efficiency.
Share via Facebook
Share via Twitter
Share via LinkedIn
Share via Pinterest
Send via E-Mail