Do You Need Your Virtual Assistant to Be HIPAA-Compliant?
May 8, 2023
Do You Need Your Virtual Assistant to Be HIPAA-Compliant?
In the era of virtual work, virtual assistants have become an essential tool for businesses. In the healthcare industry, virtual assistants can be especially useful for taking care of administrative tasks, patient care coordination, and other essential daily functions.
When it comes to working with protected health information (PHI) however, businesses must ensure that their VAs are HIPAA-compliant. Read along to discover why the healthcare industry needs HIPAA-compliant virtual assistants, what they can do for you, and a few essential tools they can use.
What it means to be HIPAA-Compliant
HIPAA stands for the Health Insurance Portability and Accountability Act. This law sets the standards for handling sensitive patient health information.
The HIPAA Privacy Rule regulates the use and disclosure of PHI and electronic PHI (ePHI) by setting standards for confidentiality, integrity, and availability.
HIPAA compliance means that your business as an organization has implemented the necessary administrative, physical, and technical safeguards to ensure that PHI is protected from unauthorized access, use, or disclosure.
Do You Need Your Virtual Assistant to Be HIPAA-Compliant?
Virtual assistants (VAs) are becoming increasingly popular in the healthcare industry for administrative and other tasks. If your VA is to have access to PHI, you need to make sure that they are knowledgeable on HIPAA guidelines and compliance.
According to HIPAA rules, anyone who has access to PHI is considered a business associate. They are therefore required to sign a Business Associate Agreement that outlines the responsibilities of the associate to protect PHI.
PHI includes any information that relates to a client's physical or mental health, payments, and healthcare services. If your VA has access to PHI, they must comply with HIPAA regulations.
HIPAA-Compliant Tools Your VA Can Use
Here are some tools you can use to set up a HIPAA-compliant system with your healthcare virtual assistant:
Zoom: A video conferencing tool with security features like end-to-end encryption which helps protect PHI on conference calls.
Microsoft Teams: A collaboration and communication platform with HIPAA-compliant features to also protect PHI.
TeamViewer: A remote access tool that allows desktop access for securely handling PHI.
Spruce Health: A HIPAA-compliant platform where healthcare providers can communicate with patients securely.
DrChrono: A cloud-based HIPAA-compliant system that can be used to manage patient records, schedule appointments, and perform administrative tasks for your practice.
Updox: A secure communication platform that complies with HIPAA rules for sending and receiving messages, files, and faxes securely.
Tasks a HIPAA-Compliant VA Can do for You
These are some of the tasks you can delegate to your virtual assistant to help out with the business and administrative side of your practice:
Virtual Reception
A HIPAA-compliant virtual receptionist can help your medical practice manage incoming calls, schedule appointments, and ensure patients' messages are securely and accurately relayed to the appropriate staff.
Schedule Management
Having someone manage your schedule in and out of the clinic includes rebooking appointments, managing travel arrangements, and saving you from the stress of finding time for everything you need to do.
Data Entry
Data entry is a critical component of managing multiple patient records and billing information. A HIPAA-compliant VA can keep your EHR system organized and updated. Your VA will also make sure that all sensitive patient information is handled with care on your practice management platform.
Client Care Coordination
Having a virtual assistant means getting help in coordinating client care and communicating with doctors, nurses, and other healthcare professionals on behalf of your patients.
This can include scheduling appointments, ordering lab tests, and making sure medications are refilled on time. A HIPAA-compliant VA can handle all these tasks while keeping patient privacy protected.
Compliance
HIPAA compliance requires healthcare practices to implement a range of administrative, physical, and technical safeguards to protect PHI.
A HIPAA-compliant virtual assistant can help check that these safeguards are being followed by monitoring access controls and conducting regular risk assessments.
Marketing
Your virtual assistant can also help with marketing initiatives like managing social media accounts for your practice, creating and distributing marketing newsletters, and conducting outreach and lead generation.
They can also assist with gathering patient feedback and conducting surveys to help improve patient experience.
Inventory Management
Maintaining proper inventory levels of medical supplies and equipment is also critical to the operation of your practice. A virtual assistant can help with inventory management by making sure that supplies are ordered on time and stock levels are maintained properly.
They can also help track maintenance and repair schedules, making sure all your equipment is functioning properly and ready to use.
Achieving Business Goals with HIPAA-Compliant Virtual Assistants
If you are a healthcare provider who needs administrative assistance from a VA, it's crucial to ensure that your VA is HIPAA-compliant. Your VA can use various HIPAA-compliant tools and software to perform their tasks while maintaining the privacy and security of PHI.
By hiring a HIPAA-compliant VA, you can focus on providing quality care to your patients while ensuring the confidentiality, integrity, and availability of their PHI. This is why VAs are valuable assets for medical practices aiming to streamline operations and improve patient care.
If you're interested in achieving your practice's business goals with the support of a virtual assistant, fill out this form so one of our Consultants can get in touch with you.
More Articles From Virtudesk:
Meet our Most Trusted
Partners & Clients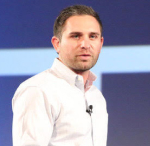 Byron Lazine
Co-Founding Chief-of-Operations at BAM (Broke Agent Media)
I've been using Virtual Assistants for years throughout all of my companies. Once we found Virtudesk the process got even easier and allowed us to scale out our hiring. Highly skilled and accountable professionals. 100% recommend!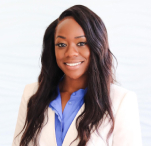 Rebecca Julianna James
Realtor / Content Creator
Before getting started with Virtudesk I had my doubts that they would find what I was looking for. I needed a very particular person to add to my team and let me tell you I am highly pleased! My virtual assistant Myril is the best! I am excited to grow my socialmedia accounts with her. Thank you Virtudesk!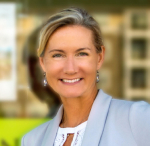 Chelsea Erickson
Realtor La Belle RE Group
I am very happy with the assistance Virtudesk is providing for my real estate business. This is a newer position for my company and we are working through the creation and efficiency.
Share via Facebook
Share via Twitter
Share via LinkedIn
Share via Pinterest
Send via E-Mail