Maximize Your Hosting Potential with an Airbnb Virtual Assistant
Sep 19, 2023
Maximize Your Hosting Potential with an Airbnb Virtual Assistant
The world of short-term vacation rentals has taken a leap forward with the introduction of Airbnb virtual assistants. These skilled individuals are not only for providing support but also for managing the intricacies of your short-term rentals.
Read along and discover the essential skills of an Airbnb virtual assistant who can help you maximize your hosting potential.
What is an Airbnb Virtual Assistant?
An Airbnb virtual assistant is a remote professional in charge of the backend tasks related to managing Airbnb listings. Imagine a skilled professional remotely collaborating with you to streamline operations, balance workload, and improve guest experiences.
At the heart of short-term rental efficiency are these virtual assistants who bridge the gap between your property and future guests. More than just support, an Airbnb VA is your partner for keeping your hosting venture running smoothly.
4 Essential Skills of an Airbnb Virtual Assistant
When looking for a partner to support you and your short-term rental properties, make sure they have the right skills to help your business flourish.
1. Communication
Clear and concise communication must be their forte. They interact with guests, service providers, and you. Your VA must be able to ensure that everyone is on the same page at all times.
2. Attention to Detail
From listing optimization to reservation management, their meticulous eye must guarantee that no detail goes unnoticed.
3. Platform Proficiency
For top-notch support, your virtual assistant must be able to navigate Airbnb's platform with finesse. If you also use other platforms to rent out your property, they should still be able to manage bookings, guest inquiries, and reviews with ease.
4. Task Management
Being able to juggle multiple tasks should be a core ability for your Airbnb virtual assistant. They should be able to manage bookings, and handle inquiries and concerns, while also keeping tabs on some marketing efforts for your rental property.
How Much Does an Airbnb Virtual Assistant Cost?
Local virtual assistants can cost you upwards of $15 when it comes to hourly rates. Monthly retainers can also be between $300 to $800, depending on how much they're doing for you.
A cost-effective option for business owners is hiring offshore virtual assistants, who can work for as low as $2 per hour. There are also virtual assistant companies that offer plans ranging from $200 to $1000 per month, depending on the level of support required.
10 Tasks Your Airbnb Virtual Assistant Can Handle
Guest Communication: Engaging with guests, answering queries, and ensuring their concerns are addressed promptly.
Reservation Management: From confirmations to adjustments, they orchestrate seamless booking experiences.
Listing Optimization: Crafting compelling descriptions, selecting captivating visuals, and fine-tuning amenities to attract potential guests.
Check-in and Check-Out Coordination: Orchestrating smooth arrivals and departures for a seamless guest experience.
Review Management: Promptly responding to guest reviews and ensuring your online reputation remains sterling.
Vendor Coordination: Scheduling cleaning services, maintenance, and key handovers, ensuring your property is impeccable for every guest.
Data Entry and Reporting: Keeping track of bookings, expenses, and other vital information for informed decisions.
Digital Marketing: Managing your property's social media presence, amplifying your reach with search engine optimization, and crafting marketing emails.
Market Research: Researching trends, competitors, and guest preferences to fine-tune your strategies.
Customer Relationship Management: Providing customer support and after-sales support, resolving complaints, reporting on feedback, and processing refunds.
Choosing the Right Virtual Assistant Service
To successfully maximize your property's potential, being meticulous about your service provider is paramount. Evaluate a virtual assistant company's expertise in short-term rentals before signing up with one.
During the discovery call, ask about their track record and what they have done for other clients. This should give you an idea of how committed the company is to helping you and your business.
Finally, check for compatibility with future candidates. If hiring an Airbnb virtual assistant on your own, make sure to include a personality test or two in the process. Ask your potential service providers for the same, if opting for a VA company.
For example, with Virtudesk, virtual assistant candidates are trained and pre-screened. An account manager will also support you and your VA in discovering the best ways to work together.
There are also systems in place to implement accountability, encourage productivity, and set the stage for a fruitful partnership. You can sign up here to learn more through a discovery call.
Getting Started: Onboarding Your Airbnb Virtual Assistant
Once you've found an Airbnb virtual assistant, seamless integration is one of your first goals while onboarding them. Before delegating tasks, get on some training sessions for specific processes. This should be about the nitty-gritty of how you want tasks to be accomplished and polished.
Establish communication channels and set up protocols on how concerns, task progress, and other matters should be addressed. Doing so should help you and your virtual assistant quickly find the best way to work together.
Bottom Line
Airbnb virtual assistants are your partners in success, freeing you to concentrate on the core of hosting. With their skills, dedication, and proficiency, they transform your hosting venture into an efficient, thriving enterprise.
Embrace the future of highly profitable hosting with open arms and welcome yourself to the life of a flourishing superhost with the help of a virtual assistant today.
More Articles From Virtudesk:
Meet our Most Trusted
Partners & Clients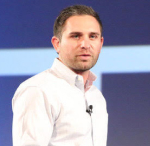 Byron Lazine
Co-Founding Chief-of-Operations at BAM (Broke Agent Media)
I've been using Virtual Assistants for years throughout all of my companies. Once we found Virtudesk the process got even easier and allowed us to scale out our hiring. Highly skilled and accountable professionals. 100% recommend!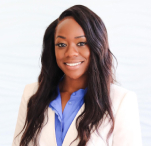 Rebecca Julianna James
Realtor / Content Creator
Before getting started with Virtudesk I had my doubts that they would find what I was looking for. I needed a very particular person to add to my team and let me tell you I am highly pleased! My virtual assistant Myril is the best! I am excited to grow my socialmedia accounts with her. Thank you Virtudesk!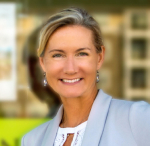 Chelsea Erickson
Realtor La Belle RE Group
I am very happy with the assistance Virtudesk is providing for my real estate business. This is a newer position for my company and we are working through the creation and efficiency.
Share via Facebook
Share via Twitter
Share via LinkedIn
Share via Pinterest
Send via E-Mail