9 Reasons to Hire a Virtual Personal Assistant
Aug 24, 2021
9 Reasons to Hire a Virtual Personal Assistant
We all have 24 hours in a day, and it's important to learn how to leverage that to create more opportunities for the productivity your purpose needs you to have. If you're a busy individual, that's probably enough reason for you to need a virtual personal assistant.
If the thought of having a cost-efficient way of increasing output personally resonates with you, keep reading and find out if hiring a virtual personal assistant is for you.
What is a Virtual Personal Assistant?
A Virtual Personal Assistant is a professional who remotely fulfills the work otherwise done by a personal assistant or secretary.
A highly skilled personal assistant allows executives to optimize their time to achieve maximum productivity every day. Business owners today hire highly teachable and adaptable virtual assistants for this purpose.
Virtual assistants are known to handle business tasks apart from administrative chores. It then becomes a smart choice to have a virtual personal assistant who not only manages your schedule and paperwork but can also handle overflow work related to your professional activities.
Why Hire a Personal Virtual Assistant?
So why do successful entrepreneurs advocate for getting private assistance as soon as business owners can? That's because a personal assistant guards your professional time and space.
The nature of their job revolves around controlling access to you and your professional services. In movies you see them taking calls and confirming appointments for their employers. That's all true, but they can also do so much more.
Having a personal assistant lightens one's workload by a huge deal, allowing them to focus on bigger tasks directly related to achieving their goals. They guarantee that most, if not all, of your time, is spent on running your business and doing what only you can do.
Keep reading to find out key tasks you can delegate to a virtual personal assistant on a daily basis.
6 Core Tasks for Your Virtual Personal Assistant
Busy people are busy because their to-do list just keeps growing. Feel that? Well, here are a few key tasks a virtual personal assistant can easily take off your plate.
1. Research
Whatever field you're working in, research is an essential activity. You could be looking for new investment opportunities, the best restaurant for an international client, or just competitors new and established you'd want to watch out for.
Having someone take over this tedious task can help you decide faster in both professional and personal situations.
2. Daily To-Do List Assistance
Is there a team activity that needs to be scheduled within the day? How about a venue that needs to be booked for your next big event?
Maybe you just listed down that the office needs a better printer ordered ASAP. These are small tasks that take up a few minutes until they take hours on the phone.
Get someone else to accomplish the small tasks on your to-do list so you can prepare for that upcoming client meeting.
3. Social Media Management
Are you an influencer or content creator trying to enrich your revenue generators? Are you a business owner swamped with financing and operating activities, still needing to touch base with customers on social media?
A remote personal assistant with skills in making graphics or writing copy can help you grow your brand and conduct your business on social media. You can find virtual assistants who specialize in content creation, graphic design, social media marketing, or even social media lead generation.
4. Handling Emails and Calls
Taking over phone lines is a popular task for virtual assistants. You can have them reach out to prospects by cold-calling, or simply handle incoming customer service inquiries. There are also virtual receptionist services for very busy teams.
This way you only focus on what you've set out to prioritize in your professional and personal life. You don't have to pick up the phone every now and then.
A personal assistant makes sure only the important ones get to interrupt your work, and that all others are prepared when you can come back to them.
5. Scheduling Appointments and Travels
As your business or career grows, so do the number of travel arrangements and personal or virtual appointments. Instead of spending hours building schedules and itineraries that make sense, have someone do that for you.
While you work, your assistant already books you the most cost-efficient flights and hotels, picks the next best time for a meeting, and relays the information to you and your team.
6. Miscellaneous Online Tasks
Do you need someone to attend to concerns from a different timeline? Does your business need someone to manage it for you when you rest?
How about someone to review your recordings, meeting minutes, and other updates, and relay them to the right department? Depending on your need, a virtual personal assistant could be hired for full-time or part-time assistance!
Especially with time block services from virtual assistants, additional productivity becomes even more accessible and affordable to you.
3 Key Benefits of Having a Virtual Personal Assistant
With the huge list of tasks that they can actually do for you, a personal virtual assistant can offer great value to your personal and professional life.
In both cases, the overall quality of your life can be positively impacted by having just a little bit of assistance. Here are the best benefits you can expect from having a virtual personal assistant.
1. Expanded Productivity
With someone taking over small and administrative tasks, you get more time to attend to profit-making activities for your business.
The free time also allows you to rest more, allowing you to be at your best when needed. Having someone work on your other tasks while you finish others also doubles the productivity for that time.
Imagine hiring a personal virtual assistant for three hours a day. That's three hours of unbothered work for you while your smaller tasks also get ticked off of your to-do list.
Normally, it would've been just you balancing all that for six hours. With an assistant, you still have five hours in the office to spend on calling prospects, strategizing, or learning something new.
2. Cost Savings
You've probably heard that personal assistants can be very expensive. Going virtual gives you the chance to change that experience.
Compared to personal assistants who average at $21 per hour, Virtudesk virtual assistants will only cost you between $9.25-$12.35 per hour.
Check out this article on the total cost savings entrepreneurs experience with virtual assistants.
3. Do More, Work Less
With a virtual assistant, you get to experience success without having been overwhelmed.
As Tim Ferriss teaches, virtual assistants help owners scale their businesses by letting them work smarter, not harder. With a remote personal assistant, you get to have more things done compared to working alone.
Delegation lets you work faster, and more efficiently, increasing your productivity for a cost that would not be too impactful on your resources.
Bottomline
Time is one of our greatest assets. Delegation allows business owners to focus on growing their business while everything else still gets done.
You could be a solopreneur, a venture capitalist, a social media consultant, an online seller, or a busy parent, and a virtual personal assistant could be the best help you can get.
Even business leaders across the globe work with personal assistants to use their time more efficiently and effectively.
We all have 24 hours a day, and if you want to maximize that, emulate successful people by working with a virtual personal assistant.
It's the cost-effective way of having a personal concierge and more, including boosting your productivity without exhausting yourself and overwhelming you with all the small tasks that are also necessary for your personal and professional success.
You don't have to exhaust yourself to become a successful business owner. Just fill out this form and someone from our team of consultants will get in touch with you about our virtual assistant services.
More Articles From Virtudesk:
Meet our Most Trusted
Partners & Clients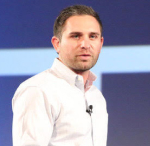 Byron Lazine
Co-Founding Chief-of-Operations at BAM (Broke Agent Media)
I've been using Virtual Assistants for years throughout all of my companies. Once we found Virtudesk the process got even easier and allowed us to scale out our hiring. Highly skilled and accountable professionals. 100% recommend!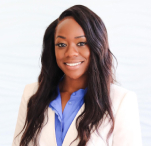 Rebecca Julianna James
Realtor / Content Creator
Before getting started with Virtudesk I had my doubts that they would find what I was looking for. I needed a very particular person to add to my team and let me tell you I am highly pleased! My virtual assistant Myril is the best! I am excited to grow my socialmedia accounts with her. Thank you Virtudesk!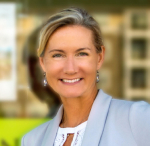 Chelsea Erickson
Realtor La Belle RE Group
I am very happy with the assistance Virtudesk is providing for my real estate business. This is a newer position for my company and we are working through the creation and efficiency.
Share via Facebook
Share via Twitter
Share via LinkedIn
Share via Pinterest
Send via E-Mail