Typhoon in the Philippines: Finding Joy and Security in our Virtudesk Family Despite the Year's Hardships
Dec 15, 2020
Typhoon in the Philippines: Finding Joy and Security in our Virtudesk Family Despite the Year's Hardships
Typhoon in the Philippines: Finding Joy and Security in our Virtudesk Family Despite the Year's Hardships
On November 11, 2020 Typhoon Vamco hit the Philippines. A few days later, it hit Vietnam. It was the next typhoon to hit since early October, where Typhoon Goni had hit a couple of weeks earlier.
The storm, also known as Typhoon Ulysses in the Philippines, churned over the main island of Luzon and caused extreme flooding. The typhoon submerged many cities and destroyed thousands of homes.
Labeled as a category 4 typhoon, it has caused the worst flooding in Metro Manilla since Ketsana in 2009. Typhoon Vamco has killed roughly 67 people and has affected about 1.7 million people.
It has damaged over 22,000 houses and completely destroyed 3,000 of them. Many cities have been flooded and hundreds of thousands of people displaced.
You may be wondering why we are featuring the details of this horrific storm. Well, most of the Virtudesk family lives in the Philippines and has been drastically affected.
Because we manage over 300 virtual assistants from the Philippines, it was no light news when we heard about the storm. Quite the opposite.
The rest of us that live in the United States or elsewhere were extremely disheartened and saddened at what has been taking place these last few weeks.
We found out from our virtual assistants that parts of their homes had been destroyed, or they couldn't come to work for days, because of lost internet connection, flooding, and more.
At the end of every year, the Virtudesk family comes together to celebrate the accomplishments and hard work of the year before us. We usually all meet in person in the Philippines and have a big year-end party. Unfortunately, we weren't able to do that this year, because of the Coronavirus pandemic. We wanted (and still want) to make this year count more than ever as we end our fourth year together.
So, when the storm hit, it felt like another hardship to endure, leaving management and our CEO, Pavel Stepanov, challenged on how to bring unity to our team, and more importantly—security and joy.
When we heard about the homes of our virtual assistants, and the lack of their ability to continue work, our CEO, decided to make a generous donation to our virtual assistants whose homes were partially destroyed.
He decided to fund the repairs of the homes despite the cost, so they can feel warm and secure, and have the resources to continue working. Not only that, but Pavel surprised all the virtual assistants we have with a surprise dinner from Jollibee!
The surprise dinner was also a way to celebrate the end of the year, as we couldn't have a year-end party like usual. Pavel had to coordinate the home delivery of over 300 family-sized meals to our VAs and their families. The reaction was priceless.
These were just some of the heartfelt messages we received via social media that came from some of our virtual assistants:
"Coming together is a Beginning, staying together FOURmore years is Progress, and working together is Success!!! Waking up with a Surprise from your Success is always Sweeter enjoyed together with your Family #vdFOURward #FOURmore #JustWokeUp #LoveLotsVDFamily"—Angel Dalanon
"Thank you Virtudesk for the token of appreciation. Thank you for giving me an opportunity to work in the safety of our home. Thank you for making it possible to have more time with family. Thank you for showing our importance to the company. And thank you for treating everyone like a FAMILY. Cheers to more successful years to come. #vdFOURward #FOURmore"—Arjayson Solis
"Sunday Surprise Lunch conversation with my li'l one
Elyse: How did Tita Fatima Patricia Pablo and Pavel Stepanov know I love Chicken joy?!!
Me: Of course, they have been looking out for us for the past four years!
Elyse: singing the jingle ...sarap ng nasa bahay, sarap ng laging may hug...
Thank you #virtudesk! #vdFOURward #FOURmore #workfromhome #gladandgrateful"—Lalla Andres Tan
"I would like to thank the VD family for being there for me, especially during the surge of typhoon Ulysses. Our house was badly damaged because of the storm. I am so thankful because they care for their virtual assistants like a family and understand my situation. Now, with the financial help that they have given me, we are now able to construct a new and sturdy room that can protect us from the strong typhoon. I am proud to be a part of a family who takes good care of each other."—Jerica Fornis
"A simple gift from the company you're working with means a lot most especially this pandemic. I know that the management team is trying so hard to uplift the spirits and boost the morale of their employees and "We" are very grateful for that.
My heart is still smiling knowing that my parents were so excited about this. I wasn't able to capture the moments that we ate together but I know to myself that we did enjoy the food that was sent to my family.
To my Virtudesk Fam, I'm hoping that we can meet again next year at our Year End Party. See y'all.
Happy 4 years of happiness, Virtudesk! #vdfourward #fourmore #virtudesk"—Rich Lania
"The small joys (like eating our favorite fried chicken) are the things we often take for granted are the big ones we should not miss. In the 4 years I've spent with Virtudesk, I am thankful for the opportunity to have a stable career/income but most especially grateful that while doing so, I also get to spend my days with my kids and never miss important milestones in their lives no matter how big or small.
While I'm seeing my family grow, I'm also extremely happy and proud to be a part of Virtudesk journey and witness how this great company started and move #vdfourward to greater heights!
Looking forward to many years with Virtudesk that offers best of both worlds for working moms like me. I could not ask #fourmore.
Thank you, Virtudesk, Pavel Stepanov and Fatima Patricia Pablo, though we were not able to celebrate our fourth anniversary and year-end party together just like what we used to do for the past years, you still managed to surprise us with a simple feast that my kids love.
Happy fourth anniversary, Virtudesk! #VDfourward #fourmore #Virtudesk"—Gatdula Micar
"It's amazing how one company's act of kindness can put a smile on everyone's faces. Today I decided to follow your lead by Paying it FOURward.
2n1 picture shows similar expression of joy, it tells the story of my loved ones who I get to share my work success & blessings and the other one is the homeless grandma that was sitting on the street which I offered food.
Sharing is the true meaning of Christmas & is not limited to those that we love and care for. It is also for the person that we have never met, those that are not so fortunate in their lives as we are and that could use a helping hand and this small gesture felt really good.
Thank you Virtudesk for this experience,
the longevity of our company is a testament to many things & these are one of those.
To our clients and great leaders, thank you for the continued support and strong desire to help us.
I am grateful to be a part of this company and looking FOURward to many more years of celebrating with you. #vdFOURward #FOURmore"—Jester Carl Muldong
Not only has Pavel and our management team celebrated with Jollibee's in order to end our fourth year together despite the abnormal circumstances of 2020, but we have also hosted a variety of online events to celebrate the end of the year, including a photo contest among our VAs for a cash price—where the winner of the holiday photo contest can win 10,000 pesos.
Additionally, we have created the hashtags #FOURmore and #FOURward to celebrate our 4-year journey together and to look forward to the years to come.
It makes us happy to know that many of our VAs are doing better now because of the funding allocated towards their damaged homes. More updates will come to show their finished homes.
Although we have gone through many obstacles this year, we can only say that our Virtudesk Family has gotten stronger and closer. We hope to meet again in the Philippines next year to celebrate another year of accomplishment.
More Articles From Virtudesk:
Meet our Most Trusted
Partners & Clients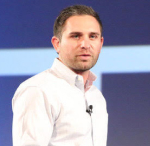 Byron Lazine
Co-Founding Chief-of-Operations at BAM (Broke Agent Media)
I've been using Virtual Assistants for years throughout all of my companies. Once we found Virtudesk the process got even easier and allowed us to scale out our hiring. Highly skilled and accountable professionals. 100% recommend!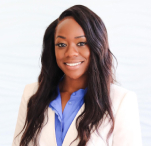 Rebecca Julianna James
Realtor / Content Creator
Before getting started with Virtudesk I had my doubts that they would find what I was looking for. I needed a very particular person to add to my team and let me tell you I am highly pleased! My virtual assistant Myril is the best! I am excited to grow my socialmedia accounts with her. Thank you Virtudesk!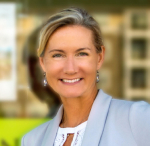 Chelsea Erickson
Realtor La Belle RE Group
I am very happy with the assistance Virtudesk is providing for my real estate business. This is a newer position for my company and we are working through the creation and efficiency.
Share via Facebook
Share via Twitter
Share via LinkedIn
Share via Pinterest
Send via E-Mail