5 Reasons to Listen to the Best Business Podcast on Virtual Assistants
Sep 13, 2022
5 Reasons to Listen to the Best Business Podcast on Virtual Assistants
If you're looking for the best business podcasts to listen to, then you've found it with Virtudesk's The Power of Leverage Podcast.
After more than 70 episodes, The Power of Leverage continues to be one of the best podcasts to listen to for entrepreneurs. Featuring guests from varying industries and their expertise and experiences, The Power of Leverage continues to empower budding and seasoned entrepreneurs on a mission to scale and grow their businesses.
Read along and discover the Leverage community and why you should be listening to Virtudesk's The Power of Leverage podcast.
The Leverage Community
It all started as an online group to provide support to entrepreneurs looking to hire virtual assistants and the best ways to work with them. As it grew, the Leverage community found at its core like-minded business people who wanted to learn how to leverage tech and talent for growth in both their businesses and entrepreneurial lifestyle.
Now the Leverage community is a safe space for entrepreneurs to grow, connect, partner, and learn from each other's experiences and insights. This is also where members get to ask questions on The Power of Leverage episodes, how to find the best virtual assistants, and the best ways to leverage a virtual assistant's talents for their businesses.
Beyond exchanging insights, celebrating wins, and following the Leverage podcast, moderators of the community also continuously provide the latest and best tips on business growth, industry trends, productivity, and so much more.
Powered by Virtudesk, the Leverage community now has over 5,000 members and continues to grow as it extends an open invite to all like-minded entrepreneurs, creators, and industry leaders.
The Power of Leverage Podcast
The Power of Leverage is a free podcast focused on helping business owners find the best ways to leverage their resources for business growth.
Each episode is packed with strategies and advice from the real-life experiences of guests. Not only do you get business strategies, but you also learn how to empower and fortify the entrepreneurial mindset you need to grow your business.
You can be in real estate, marketing, beauty and cosmetics, healthcare, or even a venture capitalist – each episode will always have something for you to take into your day-to-day.
Why Listen to The Power of Leverage Podcast?
Here are 5 reasons to listen to one of the best podcasts for entrepreneurs and like-minded business folk.
1. You Learn More About Virtual Assistants
Surrounded by uncertainty and economic downturns one after the other, the benefits of outsourcing to virtual assistants continue to prevail in the business world.
Each episode of The Power of Leverage teaches listeners something new about virtual assistants. You can learn where and how to find the best VA, what tasks you can delegate, the different kinds of VAs, and so much more.
From the benefits of outsourcing to leveraging labor cost arbitrage, you can learn different ways to stay ahead of the competition and scale your business by listening to The Power of Leverage podcast
2. You Get Your Questions Answered by Thought Leaders
While podcasts are recorded before they are available to the public, joining the Leverage community gives you direct access to podcast hosts and guests whenever you have questions on previous episodes or suggestions for future episodes.
That's direct information and insight from seasoned entrepreneurs and thought leaders themselves! You also get to raise questions that everyone else can pitch in so you can find the best answer that suits your current growth phase or problem at hand.
3. You Discover Ways to Maximize Yourself as an Entrepreneur
With guests like Kelly Cardenas, Byron Lazine, Justin Roethlingshoefer, Mally Roncal, and many others, you will keep learning different ways to maximize yourself as an entrepreneur and perform at your peak.
This is why The Power of Leverage podcast is one of the best podcasts for business owners and entrepreneurs! You'll learn how to adapt to changing times from how others have done it before, and you can even find successful entrepreneurs whose stories you can truly resonate with.
4. You Learn Different Ways to Scale Your Business
While the common denominator of each episode is growth through delegation and outsourcing, you will also learn unique ways to scale your business from personal success stories from each episode of The Power of Leverage.
This podcast is truly about helping you find the best way to grow and scale your business.
5. You Can Make New Friends and Grow Your Network
From recommendations of guests themselves to other members who you meet on the community page, The Power of Leverage will also help you grow and expand your professional network.
The 77th episode of The Power of Leverage even teaches you how to build and monetize communities on social media for your business!
Not only will you learn about the next big networking event, but you'll also know where to catch the next Virtudesk booth so you can meet the team and ask them questions in person.
Want to learn how to listen to The Power of Leverage episodes? Click the links below!
How to Listen to the Power of Leverage Podcast
Start listening to The Power of Leverage today and join the Leverage community on Facebook, and discover better ways to grow and scale your business for free!
If you'd like to learn more about Virtudesk's virtual assistants and hire one to help you with your tasks, fill out this form, and one of our Consultants will get in touch with you.
More Articles From Virtudesk:
Meet our Most Trusted
Partners & Clients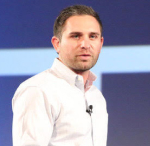 Byron Lazine
Co-Founding Chief-of-Operations at BAM (Broke Agent Media)
I've been using Virtual Assistants for years throughout all of my companies. Once we found Virtudesk the process got even easier and allowed us to scale out our hiring. Highly skilled and accountable professionals. 100% recommend!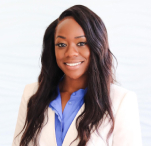 Rebecca Julianna James
Realtor / Content Creator
Before getting started with Virtudesk I had my doubts that they would find what I was looking for. I needed a very particular person to add to my team and let me tell you I am highly pleased! My virtual assistant Myril is the best! I am excited to grow my socialmedia accounts with her. Thank you Virtudesk!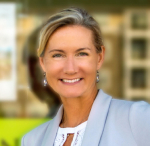 Chelsea Erickson
Realtor La Belle RE Group
I am very happy with the assistance Virtudesk is providing for my real estate business. This is a newer position for my company and we are working through the creation and efficiency.
Share via Facebook
Share via Twitter
Share via LinkedIn
Share via Pinterest
Send via E-Mail