The Leverage Summit 2023: Embracing Outsourcing for Real Estate Excellence
Nov 8, 2023
The Leverage Summit 2023: Embracing Outsourcing for Real Estate Excellence
In service to the Leverage community and in support of hardworking business owners everywhere, Virtudesk continues to share practical tips from seasoned entrepreneurs through the Leverage podcast.
This year, Virtudesk's Leverage Summit aimed to deliver the best tips from the best people in real estate. To encourage others in the midst of a challenging market, Virtudesk formed a brilliant panel of real estate gurus who have blazed their own paths toward success and continue to thrive in these trying times.
Did you miss this year's virtual event? We've got you covered! Read along to catch up on the best real estate outsourcing and survival tips from Jesse Zagorsky, Lorraine Parker & her VA, Krys Benyamein, Diana Matichyn, and Byron & Eric from Team BAM.
Leveraging Back Office Help for Resonance and Profit
Broker and co-owner of Live Love San Diego Homes, Jesse Zagorsky sets the tone for the virtual event and starts by sharing that he has been doing better in terms of profitability.
"I really looked at what was working to generate leads in my business, what was working for my closed transactions–what the sources were–and figured out ways that I could double down on more of those and get rid of some other expenses."
Facing the challenge of higher-priced homes, Jesse shares that agents around him are moving to increase their marketing budgets as part of a long-term strategy. Noting that that's also a great way to approach survival in a tight market, Jesse says he chose to shift his focus on his existing relationships and earn referrals.
To do so, Jesse leveraged back-office help from virtual assistants to increase the frequency of his relationship-building strategy.
Watch the full replay and learn how: Jesse built his strategy using the friendship formula, his tips on leveraging VAs to calibrate your strategy, Jesse Zagorsky's real estate unique value proposition, and so much more! 
Accessing Your Virtual Assistant's Full Potential
Managing Broker and long-time virtual assistant client, Lorraine Parker, joins The Leverage Summit with her virtual assistant Jay. Together, they discussed the dynamic they've discovered over the years as Jay's role evolved from being Lorraine's Inside Sales Associate (ISA) VA to now fulfilling the duties of a full-time remote personal assistant.
"Basically, he is my full-on assistant. I have five dogs and six kids just for a little background. He manages the schedule to make sure that I don't overlap between kid pickup, and making sure that I can get an appointment. He manages everything to do with my schedule."
One of the most impactful jobs Jay does for Lori is managing her personal and professional calendars. The level of trust and understanding that they've developed over the years allowed them to unlock this level of productivity as a client and virtual assistant.
"He not only does follow up with leads, he contacts my leads, he contacts, you know, he manages social media, he does such a plethora of things for me."
Working remotely for Lorraine, Jay can do so much more than what virtual assistants usually start out doing. Both credit their dynamic to the communication practices and channels they've developed, which allow them to work remotely while adapting to the demands of life in real estate.
"There's always just figuring out how you work together, along with the best way to communicate," Lorri shares. "You always have to train, no matter if it's an executive assistant who's been doing this for 20 years. when they come in, they have to get to know how you work."
Lorraine also emphasizes the importance of training virtual assistants post-hire. Although they arrive with pre-existing knowledge of tools and key industry insights, adapting to work specifically with you or your team is an essential aspect of their development.
"They (assistants) have to see your strengths and your weaknesses and where to fill in, and Jay has definitely done that. He fills in the spots that I'm not as good at."
Discover more about how you can nurture your virtual assistant into being your best daily asset, Lorraine's best tips from her experience with both in-person and virtual assistants, and the perspective of a VA when it comes to adapting to the needs of their client on the full replay of The Leverage Summit!
The Art of Crafting an Effective Email Marketing Campaign
One of the brightest minds in real estate content creation today, Krys Benyamein, also joins Virtudesk CEO, Pavel Stepanov, in this year's Leverage Summit.
Email marketing is one of the areas where Krys excels as a renowned realtor and content creator, among many other talents, and he came to share his best tips when it comes to email marketing.
"There are a lot of industries, a lot of businesses that are much further along than you and me. Go copy them, see what's working for them, and begin to apply it to yours." Krys shares this golden advice for anyone feeling overwhelmed about starting a whole newsletter from scratch.
Speaking about the current market and its state, Krys also observed, "It is taking more conversations, more mailers, more videos, and more interactions to get the consumer trusting, knowing, and liking you."
At the summit, Krys and Pavel also discussed their experience in the field of law, translating key skills into the world of real estate, and more nuggets of wisdom they have derived from the two worlds.
Krys also talked about the vital role content plays in his email marketing strategy, exactly how he executes it, the tasks he delegates to his virtual assistant, and other stellar tips you should hear about.
Watch the full replay now to learn more about getting inspiration for your newsletter, taking care of your database, small and large-scale A/B testing emails, and some important considerations for data privacy law in email marketing.
The Value of Engaging with Social Media Followers
Chicago realtor and social media rockstar Diana Matichyn is centering her attention on the value of social media engagement as a lead source at this year's Leverage Summit.
You might have seen just how creative she is on Instagram, and that's exactly what Diana brought with her to the Leverage Summit.
"I'm not going to just do Instagram because I have to and because everybody else says that I have to. I will make Instagram my lead source."
Diana went over the work she put in to grow her following on Instagram, even breaking down what she does on a daily basis and how it helped her survive economic distress in the past.
With follower engagement as one of her top goals, Diana also shared her strategies for developing content, her creative process, and how she leverages the help of a virtual assistant to execute Instagram as her primary lead source.
"I've closed over 100,000 in CGI last year and we're gonna surpass that this year just from Instagram," Diana proudly shared.
Together, Pavel and Diana also answered some questions from the audience, giving tips on how to grab the attention of potential leads through videos, how real estate professionals can keep up with social media algorithms, and her personal tips for handling buyer expectations in this challenging year.
Catch Diana Matichyn and her insights on content marketing for lead generation, and so much more, on the full replay of the Leverage Summit.
Expanding Through Social Media and Content Marketing
For seasoned agents, realtors, and teams, the founders of Broke Agent Media, Eric Simon, and Byron Lazine, have shared their top tips for growth and expansion.
"If you're a good leader, you're gonna have no problem with a VA. You're gonna give them the right systems and process; you're going to spend the hour at the beginning of their day, the half hour at the end for 60-90 days to make sure they're doing everything the way that you want it done."
At the Leverage Summit, the founders of BAM proudly shared their evolution from running a meme page to a full-fledged media company. They go over the platforms they started with and how they keep consistently delivering quality content to their audiences in real estate and beyond.
Among the highlights of their time with Pavel at the summit were discussions on finding ideas for consistent and engaging content, maximizing efficiency for leaders and teams, and even the retention strategies they employ for audience retention on their podcast.
You'll also not want to miss out on exactly how they leverage virtual assistants for content creation, distribution, and so much more! Eric and Byron even shared their team's creative process and their approach to staying on top of news and trends to evolve their content steadfastly.
Catch the full replay to get all these tips from the powerful minds behind Broke Agent Media, and even get their insights on what's in store for real estate in 2024!
Embracing Outsourcing for Real Estate Excellence
At the Leverage Summit 2023, our panel of real estate gurus shared their best evergreen advice for anyone looking for ways to flourish in a challenging market. If that's exactly what you need right now, head over to our YouTube channel and get all their insights and best practices.
For more information on outsourcing for real estate, you can also check out our library of free resources and download our guides on delegation, business development, and so many other things.
If you're looking to start leveraging the skills of a real estate virtual assistant in your business, fill out this form so one of our Consultants can get in touch with you about our services.
Real estate may be facing a challenge right now, but in the bigger picture, this is just one of the many events that could propel you and your business toward the direction you should be heading.
Embrace outsourcing today so you can focus on what your business needs you to do.
Read More Articles From Virtudesk:
Meet our Most Trusted
Partners & Clients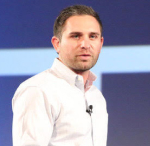 Byron Lazine
Co-Founding Chief-of-Operations at BAM (Broke Agent Media)
I've been using Virtual Assistants for years throughout all of my companies. Once we found Virtudesk the process got even easier and allowed us to scale out our hiring. Highly skilled and accountable professionals. 100% recommend!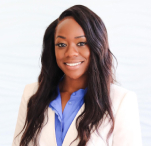 Rebecca Julianna James
Realtor / Content Creator
Before getting started with Virtudesk I had my doubts that they would find what I was looking for. I needed a very particular person to add to my team and let me tell you I am highly pleased! My virtual assistant Myril is the best! I am excited to grow my socialmedia accounts with her. Thank you Virtudesk!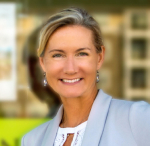 Chelsea Erickson
Realtor La Belle RE Group
I am very happy with the assistance Virtudesk is providing for my real estate business. This is a newer position for my company and we are working through the creation and efficiency.
Share via Facebook
Share via Twitter
Share via LinkedIn
Share via Pinterest
Send via E-Mail