5 Unique Ways to Use a Virtual Assistant
Mar 16, 2021
5 Unique Ways to Use a Virtual Assistant
Deciding to hire a virtual assistant is a great move if you are looking to leverage your business by outsourcing repetitive tasks that just cannot be automated. Not to mention, hiring a virtual assistant is cost-efficient and will give you lots of savings for your business.
In fact, you can save as much as $60,000 in operating costs per year as you don't have to pay for payroll taxes, fringe benefits, and overhead costs. Not only are virtual assistants much lower in total operating cost than having an in-house employee, but they are also career-driven, highly competent, skilled, and experienced professionals that can truly take on many tasks for your business.
If you have decided to hire a virtual assistant, or you are thinking seriously of hiring one - you may be wondering what tasks you should delegate. Oftentimes, virtual assistants are tasked to perform office work. This can be anything from organizing paperwork, filing documents, answering emails, managing calendars, and other tasks.
As mentioned above, virtual assistants are experienced and skilled professionals, and they can offer a wide variety of tasks, not just administrative tasks, but also marketing, prospecting, and customer service. They can assist lawyers, human resources professionals, and more.
There are also other cool tasks that you can delegate to your virtual assistant if you want to streamline your daily operations and add creative strategies to your business. Below are 5 unique ways to use a virtual assistant:
Your Virtual Assistant Can Reach Out to Social Media Personalities
Businesses are now investing more in connecting with social media influencers and growing relationships with them. Brands endorsed by well-known personalities through different social media platforms create trust in the minds of their customers. This is why considering this action to add up to your marketing strategy can help you build your brand.
This type of task is one of the unique tasks to delegate to your virtual assistant. Reaching out to influencers, bloggers, and social media personalities to help get the word out about your product or service is not a typical task to delegate to a VA. This will help the VA improve its communication and people skills. This will also allow your virtual assistant to broaden the connection on behalf of your company.
Your Virtual Assistant Can Help You Create a Social Media Persona
Your Social Media Persona is a combination of characteristics that will form your distinct brand personality. It could be anything from a distinct voice, tone, and approach to the character. This will help you stand apart from your competitors.
Have your virtual assistant research more about your target audience, what they need, and how you can best communicate with them. Have them brainstorm and come up with a persona that would work for your business.
Creating a social media persona is important in helping businesses understand their ideal customers. It also helps boost brand engagement. A perfect example of this is Nike's tagline "Just Do It", and they've always focused on creating ads about inspiring people to follow and achieve their goals.
It might seem like hard work, but with the help of your virtual assistant, the payoff is worth it.
Ask Your Virtual Assistant to Create a Short Film and Edit Videos
This is a fun task for your virtual assistant. Let your virtual assistant pitch ideas on how you can advertise your product or service by creating a short video. After finalizing the whole story of the video, ask them to create a short video or film about your company's product or service in a fun and informative manner.
You can have your VA use online tools such as Lumen5 or Powtoon. You can also create the raw footage for them to edit. Post this on your website or social media accounts and let your target audience engage in your cool advertisement.
Your Virtual Assistant Can Help You with Personal Tasks
You can always hire a virtual assistant that can help you with tasks in your personal life as well. Although they may have nothing to do with work, personal tasks can also greatly interfere with your business and responsibilities. That's because it can take a lot of extra time to add groceries to your online cart, schedule personal appointments, and more.
Some of these tasks can include booking travel arrangements for a vacation, organizing your personal calendar, or even helping you make purchases such as your personal items or gifts to your friends or loved ones. By offloading these personal tasks, you can have more time to grow your business.
Your Virtual Assistant Can Help You Create Contests
Creating contests and hosting giveaways through social media for your target customers is a fun and engaging activity. It can attract more customers and more attention towards your business. Brainstorm with your virtual assistant and let them create a contest for clients and leads to enter.
You can ask participants to tag their friends and share the contest to attract more people to your accounts and brand. Your contest can be anything as long as your product or service is the one being highlighted. Your virtual assistant will be responsible for the entries and the winners. This is a fun project for your virtual assistant!
Delegating cool and unique tasks to your virtual assistant will help them think creatively. It's okay to delegate the typical tasks to your virtual assistant such as administrative, marketing, prospecting, or customer service but if you include other interesting tasks such as the lists above, this will create a fun atmosphere for your business. Plus, it can challenge your virtual assistant to learn new skills, which can be reapplied to your business later on.
If you want to learn more about leveraging virtual assistants, fill out this form so that one of our Consultants can call you and discuss more ways how hiring a virtual assistant will scale your business.
Meet our Most Trusted
Partners & Clients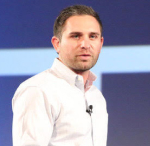 Byron Lazine
Co-Founding Chief-of-Operations at BAM (Broke Agent Media)
I've been using Virtual Assistants for years throughout all of my companies. Once we found Virtudesk the process got even easier and allowed us to scale out our hiring. Highly skilled and accountable professionals. 100% recommend!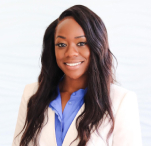 Rebecca Julianna James
Realtor / Content Creator
Before getting started with Virtudesk I had my doubts that they would find what I was looking for. I needed a very particular person to add to my team and let me tell you I am highly pleased! My virtual assistant Myril is the best! I am excited to grow my socialmedia accounts with her. Thank you Virtudesk!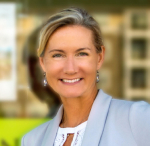 Chelsea Erickson
Realtor La Belle RE Group
I am very happy with the assistance Virtudesk is providing for my real estate business. This is a newer position for my company and we are working through the creation and efficiency.
Share via Facebook
Share via Twitter
Share via LinkedIn
Share via Pinterest
Send via E-Mail