8 Ways a Human Resources Virtual Assistant Can Boost Your Business
Mar 9, 2021
8 Ways a Human Resources Virtual Assistant Can Boost Your Business
Human resource professionals are responsible for recruiting, screening, interviewing, and placing employees in their respective departments. They are also in charge of handling employee benefits, payroll, employee relations, and training.
HR Professionals hold a strategic approach to the effective management system of employees of an organization to help the business run smoothly and gain a competitive advantage in the industry. These tasks can be overwhelming for an HR Professional since they are handling not just a small group of employees but the entire staff of the company.
In this case, when do you know if an HR Professional needs an assistant? Below, we'll go over the importance of having an assistant and the benefits of hiring a human resources virtual assistant.
When will an HR Professional Need a Virtual Assistant?
If the business is a start-up, then human resources can be an overwhelming task, as you have to recruit, hire, interview, and train new employees all at the same time. So, delegating tasks to a virtual assistant is the best solution to get things done quickly.

If the business has around 30 - 50+ employees, an HR Professional will find it hard to manage all those people especially the related administrative duties per personnel.

You just need an extra pair of hands to help with HR matters.
If you are seeing yourself with the same difficulties, as shown above, it is time to consider hiring a virtual assistant to help you with your load. Below are some of the HR activities that you can delegate to an HR Virtual Assistant:
Tasks to Delegate to a Human Resources Virtual Assistant
Recruitment Management
Your VA can help you with the recruitment process of an employee. Write detailed job descriptions, post job ads to different platforms, review all the applications, screen out the candidates, perform background checks, conduct initial interviews, and schedule final interviews with the selected top candidates: these can be performed well by a virtual assistant.
Data and Payroll Management
After hiring the top candidates, your VA can also send out a congratulatory email along with the onboarding requirements and the steps they should take before the start date. They are also responsible for maintaining and keeping all employees' personal and financial records as dictated by the law.
Learning and Development
Training new hires are one of the many tasks of an HR Professional. But delegating this certain task to a virtual assistant will definitely help them get through their daily tasks. They can assist in creating training modules for the employees, conduct actual training, and create different ways on how to develop and improve the working environment of the company.
Employee Management
Since the HR team holds a strategic approach to the effective management system of employees of an organization, it is also their duty to create the right conditions to uphold the employee's motivation to work. A virtual assistant can help create strategies, projects, workshops, and activities to help the workers stay motivated so they will stay committed to the business' goals. Virtual assistants can also assist with employee inquiries coming into the department for concerns and questions about their employment.
Function Evaluation and Rewards Management
Your virtual assistant can help you review and evaluate the employee's performance and create feedback. They can also find ways how to reward the employees as this is essential to developing, motivating, and retaining high-performing employees.
Benefits of Hiring a Human Resources Virtual Assistant
Hiring an HR Virtual Assistant can come with great benefits such as the following:
Huge savings on operational expenses.
You can save as much as $60,000 per year when you choose an HR Virtual Assistant. By hiring someone remotely, you are no longer responsible for paying fringe benefits, payroll taxes, overhead costs, and more. You can also pay only for the amount of time spent on your assigned tasks.
Little to no training is involved.
If you are planning to hire an HR virtual assistant, it is best to look for a virtual assistant company like Virtudesk. Training for the skills and knowledge needed for HR tasks has already been imparted to the VA candidates. In this way, you are no longer required to create time just to train your VA for HR tasks.
Focus on more important business activities.
By delegating tasks involved with HR matters, you can focus on other activities that directly contribute to the most important aspect of the business. If you are a small business owner, you can save hours and hours going through resumes and focus on revenue-generating activities while your virtual assistant does that tedious work.
If you are interested to learn more about hiring a human resources virtual assistant, just fill out this form and one of our Consultants will reach out to you.
More Articles From Virtudesk:
Meet our Most Trusted
Partners & Clients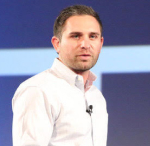 Byron Lazine
Co-Founding Chief-of-Operations at BAM (Broke Agent Media)
I've been using Virtual Assistants for years throughout all of my companies. Once we found Virtudesk the process got even easier and allowed us to scale out our hiring. Highly skilled and accountable professionals. 100% recommend!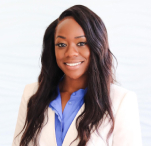 Rebecca Julianna James
Realtor / Content Creator
Before getting started with Virtudesk I had my doubts that they would find what I was looking for. I needed a very particular person to add to my team and let me tell you I am highly pleased! My virtual assistant Myril is the best! I am excited to grow my socialmedia accounts with her. Thank you Virtudesk!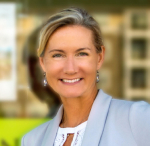 Chelsea Erickson
Realtor La Belle RE Group
I am very happy with the assistance Virtudesk is providing for my real estate business. This is a newer position for my company and we are working through the creation and efficiency.
Share via Facebook
Share via Twitter
Share via LinkedIn
Share via Pinterest
Send via E-Mail