Virtudesk Mock Interview with Realtor Tyler Parker and GVA Cherish
Dec 22, 2020
Virtudesk Mock Interview with Realtor Tyler Parker and GVA Cherish
When hiring someone new, there can be a lot of fear or uncertainty with bringing a new member onto the team. You may be worried about financially being responsible for this person, or you may be fearful that they won't be qualified enough, or more importantly—won't be a good fit for the company overall. When asked what's the biggest challenge in growing a business, entrepreneurs and business owners always say that finding people who are the right fit for the job is always a challenge. The person you hire not only has to be competent with their skills but be a positive person who gets along with everyone on the team. That's why it's so important to ask the right questions during the interview process. Without doing so, you may risk hiring someone you will soon let go. This is why we have created this Virtudesk mock interview. In this interview, you will learn some essential questions to ask an interviewee during an interview. More specifically, you will also learn what questions to ask when you decide to hire a virtual assistant and want to start the interview process. However, we want to emphasize that these are great questions to ask, whether you are interviewing for an in-house position, freelancer or virtual assistant. For this Virtudesk mock interview,
Tyler Parker
, a Real Estate Broker for
Kensington Real Estate
, interviews a General Virtual Assistant. Cherish, the interviewee, has been working as an
Inside Sales Agent (ISA)
and
Marketing Assistant
for Virtudesk for the last 3 years.
Virtudesk Mock Interview Questions Tyler Asked Cherish:
How long have you been a VA? Tell me your background experience.
Give me a rundown of tasks that you have been doing for your past clients.
What are your strengths? (optional: Follow up question, what are your weaknesses?)
Tell me about Privacy and Security, how do I make sure my passwords and personal information won't get stolen?
Watch the Interview
If you want to see Cherish's answers, go to our
YouTube Channel
to
watch the full interview
or read further for the transcript.
Virtudesk Mock Interview Transcript
Tyler:
Hi Cherish, how's it going?
Cherish:
Hi Tyler, I'm doing good thanks for asking. How are you?
Tyler:
I'm doing good! So, obviously I'm a real estate broker and I am looking for a VA. I just wanted to ask you a couple of questions really quick. I'm going to start with, how long have you been a VA? Tell me a little bit about your background experience.
Cherish:
Okay I see. So yeah, I've been working with Virtudesk for over 3 years now as an ISA [Inside Sales Agent] and marketing assistant. I also used to work as a call center agent for 5 years with Barclaycard U.S. and U.K., where I actually handled credit card concerns for our clients.
Tyler:
Oh ok. So, what are your typical tasks that you do for your clients?
Cherish:
So, currently as a VA, some of my tasks aside from setting appointments are social media management, creating flyers, CRM management, email management, creating email campaigns, as well as lead generation. You name it, I can actually do it.
Tyler:
Ok, awesome. That sounds really good. So, can you tell me one of your strengths and one weakness that you have?
Cherish:
I can say that one of my strengths is that I don't give up easily. I never say no. I always look for options and that I can say that I'm a very positive person. And…
Tyler:
I can see that.
Cherish:
Haha, thank you. For my weakness, to be honest, I'm really afraid of making a mistake. You know. But you know, we're all human. If I ever commit a mistake, I always make sure to not do the same thing again. Also, learn from it.
Tyler:
Awesome! Okay, so being that you guys are in the Philippines, how do I make sure that my personal information, like my password and stuff like that, isn't going to get stolen.
Cherish:
I understand. So, I actually used to work in the US banking industry for many years, where we handled sensitive account information. I know how important data privacy is. So, I can guarantee you that even though I'm in the Philippine, I can guarantee you that your information is safe. Also, here with Virtudesk, we make sure that all your personal data including passwords will not be shared to anyone other than you and your VA. We have a tracking system that we provide to our clients so you can monitor your VA's activity in real time.
Tyler:
Okay cool. Well, thank you so much. That's all the questions I have. I appreciate your time, and I hope you have a great rest of your day.
Cherish:
Thank you Tyler. Talk to you soon. Have a good day! If you want to know what other types of questions to ask when you are
hiring virtual assistants
, check out our
other article
, where Designated Broker at
Nexus Realty
,
Lorraine Baldwin
, asks
Inside Sales Agent (ISA),
Jay, about his qualifications for the job. If you're interested talking to someone about hiring a virtual assistant or what types of questions to ask your virtual assistants during the interview process, then
fill out this form
to get in contact with one of our Sales Managers.
Meet our Most Trusted
Partners & Clients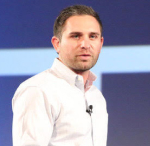 Byron Lazine
Co-Founding Chief-of-Operations at BAM (Broke Agent Media)
I've been using Virtual Assistants for years throughout all of my companies. Once we found Virtudesk the process got even easier and allowed us to scale out our hiring. Highly skilled and accountable professionals. 100% recommend!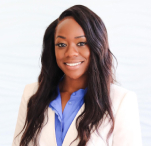 Rebecca Julianna James
Realtor / Content Creator
Before getting started with Virtudesk I had my doubts that they would find what I was looking for. I needed a very particular person to add to my team and let me tell you I am highly pleased! My virtual assistant Myril is the best! I am excited to grow my socialmedia accounts with her. Thank you Virtudesk!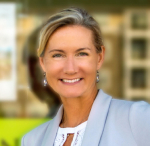 Chelsea Erickson
Realtor La Belle RE Group
I am very happy with the assistance Virtudesk is providing for my real estate business. This is a newer position for my company and we are working through the creation and efficiency.
Share via Facebook
Share via Twitter
Share via LinkedIn
Share via Pinterest
Send via E-Mail