Mock Interview with Virtudesk's Virtual Assistant
Dec 16, 2020
Mock Interview with Virtudesk's Virtual Assistant
Oftentimes, knowing what questions to ask your prospective virtual assistant can seem confusing. How do you know what questions to ask? How do you efficiently and effectively determine if they are a good fit for the job?
Below, we show you a snippet of what an interview can look like with Virtudesk when you decide to
hire a virtual assistant
.
In this mock interview, one of our clients,
Lorraine Baldwin
,

asks her virtual assistant, an
Inside Sales Agent (ISA)
, questions about his experience, qualifications, and security of the company. Below is the transcript of the Virtudesk mock interview so you know what kinds of questions you can ask if you are interviewing virtual assistants.
Mock Interview with Jay and Lorri
Lorri:
Hi Jay, I'm Lori.
Jay:
Hi Lorri. How are you?
Lorri:
I'm good, how are you?
Jay:
I'm good. Thank you so much.
Lorri:
Awesome! So, I had a couple of questions I wanted to ask. What is your time that you've been an ISA [Inside Sales Agent] VA?
Jay:
I've been with Virtudesk as an ISA for over a year and 9 months. So, I am a very experienced representative as far as appointment setting goes. You won't have any kind of problem with me taking care of your calls and your business.
Lorri:
Awesome! So, how do you make sure that my information is secured within Virtudesk?
Jay:
Well, as you know, Virtudesk is a U.S. based company. So, we have cyber security insurance. That means that your personal data will not be shared to Google or not legally available or visible to anyone beside you and your virtual assistant. We also have a tracking system for inside sales associates that is accessible to you or the managers, and all other supports, where you can monitor the status and see their real-time activity of your virtual assistant on their computer. You can also take screenshots.
Lorri:
Awesome! So, how many appointments do you usually give to your previous or current client in a week?
Jay:
Hmm, those clients usually aren't giving or providing any targets. I would say 13 appointments in a week and I'm making sure that these are really quality appointments too.
Lorri:
Awesome, those are really good numbers. Well, thanks so much for taking the time to answer my questions. I appreciate you interviewing with me. I'll talk to you soon. Have a good day, bye.
Watch the Interview
If you want to watch the live action interview, click below and
watch the full interview
on our
YouTube Channel
.
When you hire a virtual assistant from a VA company, you can get much more than the work you pay for. By outsourcing through a VA company, you can get guaranteed security for your data, account managers you can consult for questions and concerns, and a wide selection of different skilled virtual assistants at your fingertips.
If you're interested in learning more about
hiring a virtual assistant
or what types of questions to ask your virtual assistants during the interview process, then
fill out this form
to get in contact with one of our Sales Managers.
Meet our Most Trusted
Partners & Clients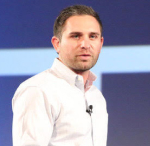 Byron Lazine
Co-Founding Chief-of-Operations at BAM (Broke Agent Media)
I've been using Virtual Assistants for years throughout all of my companies. Once we found Virtudesk the process got even easier and allowed us to scale out our hiring. Highly skilled and accountable professionals. 100% recommend!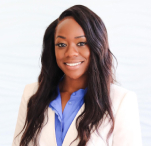 Rebecca Julianna James
Realtor / Content Creator
Before getting started with Virtudesk I had my doubts that they would find what I was looking for. I needed a very particular person to add to my team and let me tell you I am highly pleased! My virtual assistant Myril is the best! I am excited to grow my socialmedia accounts with her. Thank you Virtudesk!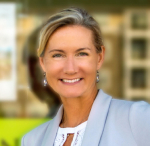 Chelsea Erickson
Realtor La Belle RE Group
I am very happy with the assistance Virtudesk is providing for my real estate business. This is a newer position for my company and we are working through the creation and efficiency.
Share via Facebook
Share via Twitter
Share via LinkedIn
Share via Pinterest
Send via E-Mail