Thursday Testimonial: Lorrraine Baldwin at Nexus Realty International
Dec 11, 2020
Thursday Testimonial: Lorrraine Baldwin at Nexus Realty International
It's always exciting to hear about our client success stories. Today,
Lorraine Baldwin
, Designated Broker at
Nexus Realty International
gives her Virtudesk Testimonial on her experience working with
Virtudesk
virtual assistants. Lorri has been in the real estate industry for the last 20 years. She has worked as a broker in many states, where she has spent much of her time developing training programs, teaching, mentoring and working alongside new brokers in order to create an improved real estate industry with greater integrity and talent.
Lorri currently has two virtual assistants that she works with, and tells her experience below on how they have helped her business.
Here's What Lorraine Had to Say About Virtudesk
"Hi, I'm Lorri. I am a current Virtudesk client. I have two VAs that I work with."
"I've been really impressed with everything they have been able to do."
"I not only have them working on my KV Core but during the interview process I got their DISC profiles to see who would work best with my team of brokers."
"I appreciate everything that they have done and I'm very excited to see you what we can accomplish in the future."
If you want to watch Lorraine's Virtudesk Testimonial, go to our
YouTube channel
to
watch her full testimony.
The
marketing
,
administrative
,

and
prospecting services
are some of our most popular services. If you are interested to learn more about what types of virtual assistants we have, how you can use virtual assistants to leverage your business like Lorraine did, or want to sign up, just
fill out this online form.
Meet our Most Trusted
Partners & Clients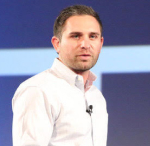 Byron Lazine
Co-Founding Chief-of-Operations at BAM (Broke Agent Media)
I've been using Virtual Assistants for years throughout all of my companies. Once we found Virtudesk the process got even easier and allowed us to scale out our hiring. Highly skilled and accountable professionals. 100% recommend!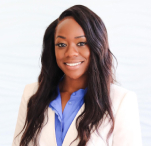 Rebecca Julianna James
Realtor / Content Creator
Before getting started with Virtudesk I had my doubts that they would find what I was looking for. I needed a very particular person to add to my team and let me tell you I am highly pleased! My virtual assistant Myril is the best! I am excited to grow my socialmedia accounts with her. Thank you Virtudesk!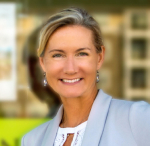 Chelsea Erickson
Realtor La Belle RE Group
I am very happy with the assistance Virtudesk is providing for my real estate business. This is a newer position for my company and we are working through the creation and efficiency.
Share via Facebook
Share via Twitter
Share via LinkedIn
Share via Pinterest
Send via E-Mail