Virtudesk Mock Interview with Kat Elkouri and TC Toni
Dec 29, 2020
Virtudesk Mock Interview with Kat Elkouri and TC Toni
Hiring a virtual assistant can be a big step for a small business or entrepreneur to make. As a business owner, you have to make sure you are asking the right questions and evaluating the candidate's skills, experience, and ability to do the job well. Plus, it always helps if their values align with yours or the company's values. For this week's Virtudesk mock interview,
Kat Elkouri,
account manager of
State Industrial Products,
and broker of
Nexus Realty
, she interviews one of our
Transaction Coordinators
, Toni, for her competency and skills. Below, are the interview questions that Kat asked Toni during the interview, and questions you can ask when you interview your next candidate.
Virtudesk Mock Interview Questions to Ask a TC VA
In TC, we work with a lot of files, what are your methods to keep everything organized?
What experience do you have when it comes to Real Estate Transaction Coordination?
What applications have you used in TC?
What's your back-up plan during a power outage?
Watch the Interview
If you want to see Toni's answers, go to our YouTube Channel and watch the full interview.
Virtudesk Mock Interview Transcript
Kat Elkourie:
Hi Toni, how are you doing today?
Toni:
I'm good, thank you. Thank you for asking, how about you?
Kat:
I'm great, just so excited. I have some questions that I'm really interested to ask. So, in transaction coordinations we normally work with a lot of calls, so what are the methods to keep everything organized?
Toni:
This is a very good question, Kat. As a technical or transaction coordinator, I make sure that the documents are labeled accordingly and properly. Whenever there's a separate transaction to handle, I make sure that I create a folder for each one so that the files don't mix up. I do it individually if I can, so that all the files that are specific for one will go to that certain transaction.
Kat:
Great, this is very meticulous. What experience do you have when it comes to real estate transaction coordination?
Toni:
With past clients I've had, I can say that I'm very experienced when it comes to that. Like making sure all transactions are up to date, all parties are being informed as to what's happening with the exchange of documents, being able to send deadlines (email updating or doing follow-ups if there's like a document that has to be signed or needed in order for us to be compliant with the file), and I'm also pretty particular when it comes to things. I can say I have much experience when it comes to updating and everything listings in MLS. As well as managing leads in CRMs.
Kat
: That's amazing, thank you. What applications have you used Transaction Coordination?
Toni:
I have used several applications when it comes to TC or transaction coordination. Particularly, the ones that are used for writing or drafting documents and contracts. For example, I am familiar with Zipform, DocuSign, Dotloop, and other applications that are used for transaction coordination. For example, managing the documents that are already signed like back agent. Keller Williams has their own Dotloop and DocuSign as well. It works similar, where you have to be compliant, have all your files signed so that when you submit it to admin it will be approved right away.
Toni:
That's great! That sounds very precise. So, for the last, but very important question, and one that personally bothers me. What is your back-up plan during a power outage?
Toni:
Well, that's a good one. Especially now, since we are having several outages with different ISP providers here. I made sure that I have a backup ISP, so I'm not specific to just one. I have another plan that I'm connected with. In case there's an outage or a power outage for the entire area, I have several power banks. When I say several, that's like three or four of them that I can use. I also bought an adapter that I can use for my laptop, so if the battery for my laptop runs out, I can easily use the power bank to charge it. It also works for my modem. I'm pretty much safe when it comes to that. Worst case scenario, there's a nearest hotel here that's like 15 minutes away that I can check into, and utilize their internet connection.
Kat:
Thank you so much for that! That makes me feel good when I sleep at night. Thank you so much, I really appreciate it. Thank you, Toni.
Toni
: You're welcome. Thank you for your time. It was a pleasure talking to you. If you want to know what other types of questions to ask when you are
hiring virtual assistants
, check out our
other article
, where Designated Broker at
hiring virtual assistants
,
Lorraine Baldwin
, asks
Inside Sales Agent (ISA),
Jay, about his qualifications for the job. If you're interested in talking to someone about hiring a virtual assistant or what types of questions to ask your virtual assistants during the interview process, then
fill out this form
to get in contact with one of our Sales Managers.
Meet our Most Trusted
Partners & Clients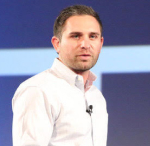 Byron Lazine
Co-Founding Chief-of-Operations at BAM (Broke Agent Media)
I've been using Virtual Assistants for years throughout all of my companies. Once we found Virtudesk the process got even easier and allowed us to scale out our hiring. Highly skilled and accountable professionals. 100% recommend!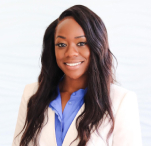 Rebecca Julianna James
Realtor / Content Creator
Before getting started with Virtudesk I had my doubts that they would find what I was looking for. I needed a very particular person to add to my team and let me tell you I am highly pleased! My virtual assistant Myril is the best! I am excited to grow my socialmedia accounts with her. Thank you Virtudesk!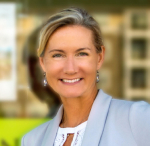 Chelsea Erickson
Realtor La Belle RE Group
I am very happy with the assistance Virtudesk is providing for my real estate business. This is a newer position for my company and we are working through the creation and efficiency.
Share via Facebook
Share via Twitter
Share via LinkedIn
Share via Pinterest
Send via E-Mail