Virtual Staffing: The Secret Weapon in Modern Healthcare Marketing
Nov 18, 2023
Virtual Staffing: The Secret Weapon in Modern Healthcare Marketing
In terms of relevance and the pressure to keep up with advancements in this digital age, the healthcare industry has been at the forefront of this evolution in delivering the best care for patients across the country. From the innovation of digital consultations to the introduction of portable and wearable tech to track health progress, healthcare marketing has progressed drastically over the years.
As the healthcare industry continues to flourish and professionals are reaping the benefits of this shift in the landscape, one unseen innovation is slowly establishing itself as an asset – virtual staffing. In this article, we'll dive into everything you need to know before virtual staff and how it can help your clinic tie every innovation together and deliver the best service possible.
The Dynamic Landscape of Healthcare Marketing
Once upon a time, healthcare marketing meant handing out brochures, holding community events, and investing in billboard advertisements. As technology continued to evolve, so did the strategies that came with establishing a business presence. Such methods include social media campaigns, SEO, and content marketing. While each one presents its benefits, taking time to do each one is time-consuming and requires specialized knowledge to perform it effectively.
Thanks to virtual staff – a group of diverse professionals that specializes in various fields that healthcare workers can benefit from. These remote workers offer a wide array of services to execute campaigns, perform administrative tasks, and handle customer satisfaction without needing physical presence.
Virtual Staff in Healthcare Marketing
Virtual Staff, often referred to as Virtual Assistants (VAs), are not just limited to their remote nature. They are also trained professionals capable of performing a wide array of tasks:
Administrative Tasks and Patient Support
Virtual staff is capable of handling routine but essential administrative responsibilities that are commonly perceived as time-consuming. These VAs can manage and schedule appointments, handle patient inquiries and any follow-up concerns, and offer a personal touch that ensures patients feel valued.
Insurance Verification and Medical Transcription
The healthcare industry values meticulous attention to detail, and virtual staff can take on this pressure by taking on the crucial responsibility of verifying insurance details and transcribing important medical details. This isn't just limited to supporting billing and the accuracy of the coding, but it also plays a significant role in the overall continuity of patient care. One particular role that VAs can take on is converting medical transcriptions, as advised by physicians, into text format to ensure that records are accurate to the benefit of the patient.
Content Creation and Social Media Management
Even in healthcare, crafting effective content does wonders in ensuring that you grow your practice's online presence. VAs are capable of producing informative blog posts, engaging newsletters, and educative articles.
Another aspect that VAs can take on is the responsibility of managing your social media profiles. This includes producing posts, engaging with your patients online, and enhancing your overall presence on different platforms.
Data Analysis and SEO Optimization
Part of any virtual staff training is the ability to perform tasks that require analytical skills. Being equipped with this skill allows them to interpret complex data that would have a significant impact on marketing decisions. This includes analyzing patient demographics, studying engagement rates, observing campaign effectiveness, and allowing for room for improvement when it comes to future marketing decisions.
Under this skill requirement, VAs can also perform SEO-related such as optimization to ensure your practice's ability to maintain its presence on search engines across the web. SEO can also be beneficial in retaining your current market and attracting new potential patients in the process.
Customer Service
As with any industry that involves selling products or providing services, exceptional customer service reigns supreme in differentiating your health practice in the competitive landscape. Your VA can serve as your point of contact when it comes to addressing patient inquiries, scheduling appointments, and ensuring that every detail is managed professionally.
Inventory Management
Time is of the essence in the healthcare industry and one of the most important is having effective inventory management is critical in terms of ensuring a smooth process overall. VAs can ensure that medical supplies are tracked, orders are meticulously placed, and any discrepancies are immediately addressed. This task, while time-consuming, is essential for a seamless operation in any healthcare facility.
Staff Scheduling
The healthcare industry is known for its overwhelming staff schedules and the responsibility of handling this requires someone with strong organizational skills to ensure that it's executed effectively. A virtual staff can take on the task of coordinating shift schedules, managing time-off requests, and consistently being on top of the task of maintaining adequate staff coverage.
Email Management
In this digital age, email communication continues to be one of the staples of healthcare marketing and interactions with patients. A VA can help manage the influx of emails addressed to your practice and ensure each one is sorted, prioritized, and responded to in an effective and timely manner.
Virtudesk offers a unique advantage in the overall sector of the healthcare industry. Aside from the vast array of tasks, Virtudesk's Virtual Assistants are HIPAA-compliant to ensure the utmost safety and confidentiality of data.
Tools for Effective Virtual Staffing
To maximize the full potential of your virtual staffing in healthcare, complement their repertoire of skills with the proper set of tools. These tools not only increase your workplace's overall productivity but also the efficiency of your communication efforts, collaboration, and data handling-related tasks.
Virtual Collaboration Platforms
Slack and Microsoft Teams: These platforms serve as the most common central hub for day-to-day communication in the workplace. They offer instant messaging, video calls, file sharing, and linking with other apps, allowing your virtual staff to be accessible with the team no matter where they are located.
Project Management Tools
Asana, Trello, Monday.com: These project management platforms allow virtual staff to organize tasks, keep track of progress, and meet deadlines on time. With innovative features like task assignments, timelines, and project boards, your virtual staff can ensure that every team member is on the same page.
Time Tracking and Management Software
Timedly: Timedly stands out as one of the most advanced time tracking and management software due to its suite of features tailored for maximizing the efficiency of your virtual staff. Its user-friendly interface allows virtual staff to clock in and clock out with ease while providing you and their designated managers with real-time insights into their productivity levels.
Virtudesk offers a time-tracking tool with features that allow clients to easily monitor VAs' working hours and task progress in real-time, ensuring that their projects are on track. The integration of Virtudesk's capabilities and mobile accessibility within Timedly elevates the overall effectiveness of managing virtual teams, even when you're away from your computer.
Virtual Training and Onboarding Programs
TalentLMS, Trainual: Executing an effective onboarding process is crucial in placing your virtual staff for success. With these platforms, you can craft a structured onboarding and training program that the VA can access at any time remotely, ensuring your VA can absorb every bit of information regarding your company's standards and regulations.
With Virtudesk, you gain a significant advantage as our VAs are already immersed and HIPAA-certified. This means that when you hire a virtual assistant from Virtudesk into your healthcare team, the focus shifts from basic training to aligning them with your specific goals and objectives, allowing for a more efficient transition into your workflow.
Digital Communication Tools
Zoom, Google Meet: For more formal meetings or when the priority of a face-to-face conversation arises, these video conferencing software are proven to be invaluable tools. They offer a more personal approach, given the remote limitation of the working nature of virtual staff.
Cloud-Based Healthcare CRM Systems
Cloud-based CRMs are specifically designed for the healthcare industry to help your virtual staff organize important details throughout their tenure. This includes managing patient relationships, tracking interactions, and handling inquiries. Not to mention that Cloud-based CRMs are designed to centralize patients' data securely, ensuring it's always accessible while still complying with HIPAA regulations.
Data Security and Privacy Tools
VPNs, Encrypted Solutions: Prioritizing patient data and ensuring that their personal information is in safe hands is a non-negotiable factor in the healthcare industry. Virtual staff use VPNs to secure their internet connection and combine this level of security with the use of encrypted storage solutions to safeguard sensitive information.
Benefits of Utilizing Healthcare Virtual Staff
Cost Efficiency
Reduced Overhead Costs: Due to the remote nature of virtual staff, you can eliminate the need for additional office and equipment. Without the need to include this in your expenses, your practice can significantly lower its overhead expenses.
Pay For What You Need: Unlike hiring an in-house employee, you will only need to pay your virtual staff for the time spent on tasks, not for idle hours, which can be a substantial cost saving in the long run.
Focus on Core Activities
Prioritize Patients: With your virtual staff handling both administrative and marketing tasks, you and your team can concentrate on providing quality care and service to your patients.
Streamlined Operations: Virtual staff can take on repetitive tasks, such as handling patient inquiries and redirecting concerns to their respective specialized department. With this responsibility taken care of, healthcare providers can redirect all their efforts to strategic initiatives and improve patient experience.
Global Talent Pool Access
Diverse Experience: With such a wide lineup of talents to recruit from, healthcare practices can choose from an array of virtual staff with specialized skills that may be difficult to find locally.
Flexibility and Scalability
Adaptable Employees: Due to the extensive and thorough training that virtual staff go through, they are able to adapt to the constant changes in market demands quickly and scale the workforce as required.
24/7 Operations: Operating in different time zones is one of the advantages of having virtual staff, allowing for round-the-clock operations without the need for paying extra overtime fees.
Confidentiality and Security
Compliance Expertise: Virtual staff in the healthcare industry should be immersed and understand the importance of HIPAA and other essential regulations, ensuring patient information is always safe.
Secure Data Handling: Encrypted tools and secure methods for data management are always in use by virtual staff to ensure that patient data is protected against breaches and other potential hurdles.
Improved Communication
Responsiveness: With virtual staff handling communications, patient inquiries are addressed accordingly, ensuring that no calls or messages are left unattended.
Patient Follow-ups: Regular follow-ups and appointment reminders are managed effectively by virtual staff, improving overall customer service and patient satisfaction.
Reduced Workload
Decreased Burnout: By relieving the administrative tasks to your virtual staff, you and your healthcare providers can benefit from the reduced work, leading to overall job satisfaction.
Enhanced Productivity: With the workload efficiently distributed between your virtual staff and the team, your practice can experience a boost in the overall productivity of your operations.
How to Successfully Integrate a Virtual Staff Into Your Workflow
Identify Your Needs
Task Assessment: Evaluate your operations thoroughly to identify which specific tasks that can be handled remotely by your virtual staff. Determine if these tasks will be administrative, creative, technical, or a combination of all responsibilities.
Define Objectives: Setting clear objectives for your virtual staff allows for a successful integration of them into your team that aligns with your practice's marketing goals.
Hiring The Perfect Talent
Skill Compatibility: Look for virtual staff candidates with specific skills and experience in healthcare marketing. This will allow for a smoother incorporation into your practice since they are familiar with the terms and responsibilities that come with the industry.
Cultural Compatibility: Aside from the right skills, putting your virtual staff's values and culture into the dynamic will allow for easier team dynamic development throughout their tenure under your practice.
Proper Onboarding Process
Extensive Onboarding Program: Craft an onboarding orientation that thoroughly onboards your virtual staff with your practice's protocol, marketing strategies, and preferences.
Healthcare Compliance Training: For the sake of maintaining compliance at all times, ensure that your virtual staff is trained in HIPAA and other relevant healthcare regulations.
Utilizing the Right Tools and Technologies
Tool Provision: Ensure your virtual staff has access to the necessary tools and software that will enable them to perform their duties effectively.
Tech Support: Set up your support system to ensure that you can address any technical issues that your virtual staff might encounter, minimizing downtime and maximizing productivity.
Practice Effective Communication
Regular Meetings: Schedule regular video conferences or calls to keep your virtual staff engaged and immersed in the team.
Open Communication: Ensure that you maintain open lines of communication for feedback, inquiries, and discussion. This will allow your virtual staff to feel a sense of belongingness and teamwork.
Final Thoughts
The healthcare sector has always been on top of the industry in terms of dedicating every second of its employees' lives to serving excellent service. With the emergence of virtual staffing, every healthcare practice can maximize its operations to benefit both its venture and the patients.
At Virtudesk, we understand striking a balance between maximizing internal operations while still delivering the best quality service you can offer. By integrating a virtual staff into your healthcare practice, you are opening a door of new opportunities that can support your mission of saving lives. Get in touch with us now and let's find the best virtual staff for you!
Frequently Asked Questions
What tasks can virtual staff handle in my healthcare practice?
Virtual staff can perform a wide range of tasks, including administrative support like scheduling and email management, social media management, content creation, SEO, and patient communication.
How does hiring virtual staff help in cost efficiency in healthcare marketing?
Hiring virtual staff can significantly reduce overhead costs by eliminating the need for physical workspace and allows for flexibility in payment, paying only for the services you need.
How do I ensure my patients' privacy and data if I have virtual staff?
One of the requirements for virtual staff is to adhere to strict data security protocols, including the use of a secured communication platform and compliance with healthcare regulations like HIPAA.
How do I successfully integrate virtual staff into my healthcare team?
Craft an onboarding process that will go through your virtual staff's responsibilities and the company's values, objectives, and a proper introduction to your existing team members.
Are virtual staff capable of handling sensitive patient interactions?
Highly skilled virtual staff are trained in patient confidentiality and communication, making them suited for handling sensitive patient interactions with professionalism.
MORE BLOGS FROM VIRTUDESK:
Meet our Most Trusted
Partners & Clients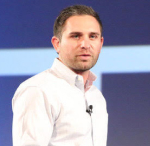 Byron Lazine
Co-Founding Chief-of-Operations at BAM (Broke Agent Media)
I've been using Virtual Assistants for years throughout all of my companies. Once we found Virtudesk the process got even easier and allowed us to scale out our hiring. Highly skilled and accountable professionals. 100% recommend!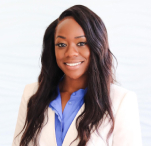 Rebecca Julianna James
Realtor / Content Creator
Before getting started with Virtudesk I had my doubts that they would find what I was looking for. I needed a very particular person to add to my team and let me tell you I am highly pleased! My virtual assistant Myril is the best! I am excited to grow my socialmedia accounts with her. Thank you Virtudesk!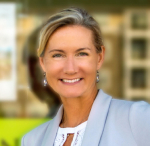 Chelsea Erickson
Realtor La Belle RE Group
I am very happy with the assistance Virtudesk is providing for my real estate business. This is a newer position for my company and we are working through the creation and efficiency.
Share via Facebook
Share via Twitter
Share via LinkedIn
Share via Pinterest
Send via E-Mail