12 Things To Do When Hiring a Virtual Assistant
Sep 19, 2023
12 Things To Do When Hiring a Virtual Assistant
In the dynamic world of modern business, virtual assistants (VAs) have become indispensable partners for entrepreneurs and companies seeking efficiency and productivity. If you're ready to tap into this game-changing resource, it's essential to approach the hiring process with careful consideration. This guide offers a blend of practical advice and strategic insights to help you find the perfect virtual assistant who aligns with your unique needs.
From defining your requirements to establishing a productive working relationship, our guide covers every step of the journey to ensure your virtual assistant seamlessly integrates into your operations. We understand that hiring a virtual assistant is more than just finding a pair of helping hands – it's about building a dynamic partnership that propels your business forward.
At Virtudesk, we're not just here to offer guidance – we're here to be your partner in success. Our virtual assistant services are designed to transform the way you work, enhance productivity, and help you achieve your goals. So, if you're ready to take your business to new heights, contact Virtudesk today and revolutionize your business.
What Is A Personal Virtual Assistant?
A personal virtual assistant is a dynamic and skilled professional who collaborates remotely with individuals and businesses to provide a diverse range of services. Operating from a virtual workspace, personal virtual assistants leverage technology to seamlessly manage tasks and projects, enhancing productivity and contributing to the overall success of their clients.
Supercharge Your Business With Virtudesk Virtual Assistants!
Are you ready to unlock the true potential of your business? At Virtudesk, we specialize in empowering business owners across diverse industries with dedicated remote-working professionals from the Philippines. Our mission is simple: to optimize your company's operations, streamline processes, and guide you in mastering the art of delegation.
Here's what we bring to your table:
Efficient Delegation: Delegate routine tasks and time-consuming activities, allowing you to focus on revenue-generating strategies that drive growth.
Tailored Expertise: Access a wide range of skilled virtual assistants equipped to support your unique business needs, from administration to specialized projects.
Global Collaboration: Harness the power of global talent with our virtual assistants who provide seamless support, regardless of geographical barriers.
Process Optimization: Transform your systems and workflows with our guidance, enhancing efficiency and productivity across your organization.
Elevate your business to new heights with Virtudesk's exceptional virtual assistant solutions. Together, let's drive innovation, streamline operations, and ignite your success story!
12 Things To Do When Hiring A Virtual Assistant
Here's a detailed breakdown of the essential steps to follow when hiring a virtual assistant:
Assess Your Needs
It's crucial to comprehensively assess your needs. Take time to identify the specific tasks, projects, and responsibilities that you intend to delegate. Careful consideration at this stage allows you to paint a clear picture of the type of support required, ensuring you find a VA with the right skill set to meet your demands.
Set Clear Goals
Setting clear goals is a foundational step in the process. Clearly define your objectives and expectations for the role. Determine what you hope to achieve by bringing a virtual assistant on board, whether it's streamlining operations, improving efficiency, or expanding your capabilities. Well-defined goals serve as a guidepost throughout the hiring process, ensuring you align your selection with your overarching business strategy.
Budget Allocation
Determining a budget allocation for virtual assistant services is a critical consideration. Assess your financial resources and establish a budget that reflects the value you anticipate gaining from hiring a virtual assistant. This budget should encompass not only the virtual assistant's compensation but also any tools or resources they may require to perform their tasks effectively.
Skill Requirements
Pinpoint the specific skill requirements that your virtual assistant must possess. Depending on the tasks you'll delegate, outline the essential competencies, software proficiency, and industry knowledge needed. Clearly articulating these requirements aids in shortlisting candidates who match your criteria, ensuring that the virtual assistant you choose is capable of delivering the quality of work you expect.
Research and Shortlist
Engage in thorough research and shortlisting to identify potential candidates. Explore various platforms, agencies, and referrals to compile a list of candidates who align with your needs and preferences. As you build this list, consider factors such as experience, specialization, and availability, narrowing down your options to a select group of promising virtual assistants.
Review Portfolios
Upon shortlisting candidates, dive into a detailed review of their portfolios. Evaluate their past projects, work samples, and accomplishments. Portfolios provide insights into their range of skills, style of work, and the caliber of their output. This step allows you to gauge their suitability for your specific requirements and ensures that their capabilities align with your expectations.
Conduct Interviews
Conducting interviews is a pivotal stage in the selection process. Engage in in-depth conversations with the shortlisted candidates to assess their communication skills, cultural fit, and approach to problem-solving. Interviews provide valuable insights into their personality, work ethic, and ability to collaborate effectively in a remote environment.
Check References
Request and check references provided by candidates to gather a comprehensive understanding of their past work experiences. Contacting previous clients or employers allows you to validate the accuracy of the information presented by candidates and gain insights into their reliability, professionalism, and performance.
Test Assignments
Implement test assignments to evaluate the practical skills of your top candidates. Assigning a small task or project that simulates real-world scenarios provides a glimpse into their work quality, attention to detail, and ability to meet deadlines. Test assignments offer tangible evidence of a candidate's capabilities and aid in making an informed decision.
Evaluate Cultural Fit
Assess the cultural fit between the virtual assistant and your business. Consider their working style, values, and communication preferences to ensure a harmonious partnership. A strong cultural fit contributes to smoother collaboration and reduces the likelihood of misalignment or conflicts down the line.
Discuss Terms
Engage in open and transparent discussions to discuss terms with the chosen virtual assistant. Define and finalize contractual terms, including compensation, payment frequency, working hours, communication methods, and any confidentiality agreements. Ensuring a clear understanding of expectations and responsibilities paves the way for a mutually beneficial working relationship.
Onboarding Process
The onboarding process marks the transition from selection to active collaboration. Develop a comprehensive onboarding plan to introduce the virtual assistant to your business, its culture, tools, and processes. Providing thorough guidance during onboarding sets the stage for a successful working relationship and ensures that the virtual assistant can seamlessly integrate into your operations.
Want to learn more about how to work with your virtual assistant? Visit our resource center for more free and comprehensive downloadable guides or listen to the Leverage podcast and discover proven ways to scale your business!
The Demand For Virtual Assistants
In an era where agility and efficiency are paramount, virtual assistants stand as invaluable pillars supporting businesses of all sizes. They offer a cost-effective way to manage diverse tasks, allowing teams to focus on strategic goals. The rise of remote work has further accelerated this demand, making virtual assistants an integral part of today's dynamic business landscape.
How Do Personal Virtual Assistants Work?
The operational dynamics of a personal virtual assistant are rooted in remote collaboration. Through seamless communication tools and digital platforms, virtual assistants engage in tasks and projects assigned by clients. Leveraging their expertise and organizational skills, they execute assignments ranging from administrative duties to specialized projects, all while maintaining a strong line of communication and accountability.
Virtual Assistant Payment Guide
Determining the appropriate compensation for a virtual assistant is a crucial step in establishing a successful and mutually beneficial working relationship. The payment structure not only reflects the value of the services provided but also ensures fair compensation for the skills and expertise of the virtual assistant. To guide you through this process, here are some key factors to consider:
Scope Of Work: Clearly define the tasks and responsibilities the virtual assistant will undertake. A detailed scope of work helps in estimating the time and effort required, which in turn influences the payment structure.
Market Rates: Research market rates for virtual assistant services. This will give you an idea of the standard compensation for different skill levels and services, helping you make an informed decision.
Trial Period: During the initial phase, you might opt for a trial period to assess the virtual assistant's performance. Decide whether the payment will differ during this trial or remain consistent.
Negotiation And Flexibility: Maintain open communication with the virtual assistant regarding payment negotiations and potential adjustments based on changing circumstances.
Examples Of Virtual Assistants
Virtual assistants are your versatile allies in the world of business, capable of making a remarkable impact across various domains. Consider these examples of how virtual assistants can support your business:
Administrative Virtuosos: From managing schedules to answering email inboxes and maintaining data records, administrative VAs are your reliable multitaskers.
Creative Wizards: Graphic design, content creation, and managing your social media presence – creative VAs infuse your brand with visual brilliance and engaging content.
Tech Gurus: Solving web-related challenges, providing IT support, and troubleshooting software glitches are the strong suits of technical VAs.
Research Maestros: Market research, data analysis, and industry insights are fortes of research VAs.
Ready to unlock a new era of productivity? At Virtudesk, we understand the unique needs of your business. Our virtual assistant services are tailored to match your requirements and empower you with the right skills for success. Partner with Virtudesk and let our virtual assistants drive your business to new heights.
Minimum Qualifications For VAs
When evaluating potential virtual assistants, certain minimum qualifications can serve as benchmarks for their competence. While specific qualifications might differ based on your needs, common attributes include effective communication skills, time management abilities, proficiency in relevant software tools, and a demonstrated track record of reliability.
Suggested reading: 12 Traits Of Highly Effective Executive Assistants
Here at Virtudesk, we think of VA skills in something called, "The VA Training Trifecta." This trifecta consists of three categories that a VA must excel in: Audio, Written, and Video. To learn more about our VA Training Trifecta, watch this video here!
The Benefits Of Hiring A Personal Virtual Assistant
Here are some benefits of having a virtual assistant:
Enhanced Efficiency: By offloading tasks, you amplify your concentration on strategic pursuits and pivotal business undertakings.
Specialized Skills: Access a vast talent pool of specialists from diverse fields to enrich your skill set.
Scalability: Whether it's coping with a surge in tasks or scaling your business endeavors, the support of a personal virtual assistant adjusts with your needs.
Alternatives To Personal Virtual Assistants
While personal virtual assistants provide remarkable advantages, there are alternative strategies to consider:
Freelancers And Gig Workers: These professionals provide a flexible and cost-effective alternative to hiring a personal virtual assistant. They bring specialized expertise to the table, making them ideal for short-term projects or tasks that require specific skills.
Automation Tools: Automation tools offer a technological approach to optimizing your workflow. By leveraging software and platforms designed for task automation, you can streamline repetitive processes and reduce manual labor.
In-House Staff: Hiring in-house staff provides a direct and tangible presence within your organization. This option is especially beneficial for tasks that require physical presence, intricate coordination, or consistent availability.
Outsourcing Companies: Outsourcing companies offer a comprehensive and versatile solution, catering to a wide range of business needs. These firms provide a team of professionals skilled in various domains, including customer support, administrative tasks, technical support, and more.
Final Thoughts
As you look for your ideal virtual assistant, remember that Virtudesk is more than just a service provider – we're your strategic partner in success. Navigating the intricacies of hiring a virtual assistant can be a game-changer for your business, and we're here to guide you every step of the way.
When you're ready to take the leap, discover the power of a streamlined business with our virtual assistant services. Whether you're a seasoned entrepreneur or just starting on your journey, Virtudesk is committed to assisting you in making the most informed decisions for your business. Partner with us today and unlock the potential of a dynamic partnership that propels your success in the modern business landscape.
Interested in learning more about effectively utilizing virtual assistants? Read:
FAQs
What tasks can I delegate to a virtual assistant?
The tasks you can delegate to a virtual assistant include email management, appointment scheduling, content creation, data entry, social media management, customer support, and more.
Can I hire a virtual assistant for short-term projects?
Virtual assistants are available for both short-term projects and long-term collaborations, offering flexibility based on your needs.
How do I ensure data security when working with a virtual assistant?
To ensure data sensitivity when working with a virtual assistant, implement secure communication channels, sign non-disclosure agreements, and grant access to sensitive information on a need-to-know basis.
How do I set realistic expectations for a virtual assistant?
Clearly define tasks, deadlines, and performance expectations upfront to ensure a mutual understanding.
Can I hire multiple virtual assistants for different tasks?
Hiring multiple virtual assistants with specialized skills can help you address various tasks more efficiently.
How do I handle time zone differences with my virtual assistant?
Coordinate working hours that overlap with your virtual assistant's time zone to facilitate real-time communication when needed.
What if I'm not satisfied with a virtual assistant's work?
Discuss your concerns with the virtual assistant openly. If issues persist, you may need to explore other options or terminate the arrangement respectfully.
How do I scale up my virtual assistant support as my business grows?
Gradually delegate more tasks and responsibilities, consider hiring additional virtual assistants, or explore full-time remote employees as your business expands.
How can a personal virtual assistant support social media management and online presence?
Personal virtual assistants can curate and schedule social media posts, engage with your audience, and track analytics to refine your online presence. They can also assist in developing a social media strategy to enhance your brand's visibility and engagement across platforms.
Can a personal virtual assistant provide language translation services?
If you require language translation for documents, communications, or marketing materials, a personal virtual assistant with language proficiency can bridge linguistic gaps and help you communicate effectively with a global audience.
Meet our Most Trusted
Partners & Clients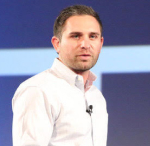 Byron Lazine
Co-Founding Chief-of-Operations at BAM (Broke Agent Media)
I've been using Virtual Assistants for years throughout all of my companies. Once we found Virtudesk the process got even easier and allowed us to scale out our hiring. Highly skilled and accountable professionals. 100% recommend!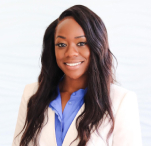 Rebecca Julianna James
Realtor / Content Creator
Before getting started with Virtudesk I had my doubts that they would find what I was looking for. I needed a very particular person to add to my team and let me tell you I am highly pleased! My virtual assistant Myril is the best! I am excited to grow my socialmedia accounts with her. Thank you Virtudesk!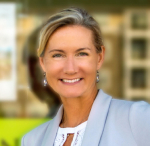 Chelsea Erickson
Realtor La Belle RE Group
I am very happy with the assistance Virtudesk is providing for my real estate business. This is a newer position for my company and we are working through the creation and efficiency.
Share via Facebook
Share via Twitter
Share via LinkedIn
Share via Pinterest
Send via E-Mail