Tom Ferry Success Summit 2022: The Essential Real Estate Event of the Year
Sep 7, 2022
Tom Ferry Success Summit 2022: The Essential Real Estate Event of the Year
The biggest real estate event of the year just happened and the Virtudesk team saw everything that was there to see! Revisit the Tom Ferry Success Summit 2022 with pictures from the Virtudesk team and a recap of all the amazing things we got to do!
Virtudesk Attends the Tom Ferry Success Summit 2022
If there's a real estate event you can't miss, it's always the Tom Ferry Success Summit. Our team wouldn't have missed one of the biggest and best Tom Ferry events so we hopped on a flight to Dallas, Texas to join everyone!
At the Success Summit, the Virtudesk team met many real estate professionals looking for ways to strike that work-life balance they want. We also met some clients who were very excited to tell us about how their virtual assistants have changed their lives!
If you'd also like to have the help of a virtual assistant to balance work and life without too many sacrifices, you can fill out this form so one of our Consultants can get on a call with you.
A whole lot of people dropped by our booth as the Tom Ferry Success Summit went on splendidly. On stage, rockstar agents took turns sharing lessons on productivity, leadership, entrepreneurship, and a whole lot more. Major reveals from the Tom Ferry team also made the entire experience so much more exciting.
One of the highlights of the events was the announcement of the Lead Generation Playbooks for everyone at the Summit. These were step-by-step guides on demand, brand, and referrals that make going to the Summit a truly life-changing experience for every real estate agent.
Check out this highlight reel from our team and relive all the amazing things that happened at the Tom Ferry Success Summit 2022!
The First Ever BAM BASH
The Virtudesk team was also able to attend the first-ever BAM Bash hosted by Byron Lazine and the rest of the Broke Agent Media team. It was a spectacular soiree where thought leaders and entrepreneurs from different niches got together to have fun and get connected.
Did we mention that this all happened by the poolside on a roof deck? The BAM Bash was such an iconic experience and our team can't wait for the next one. Check out this snap from the poolside event!
Party with the Tom Ferry Coaches and Coaching Clients
If you think the Summit is all work and no play, you're definitely mistaken. Everyone also got to party with the Tom Ferry coaches and coaching clients!
Yes, the Summit was also as fun as it gets, but it got even better as everyone had the time to mingle and connect with each other without thinking about what was next on the schedule. It was all dancing and chatting with friends, both old and new. This party really was one of the highlights for some of us who missed in-person events, especially Tom Ferry events!
A Meeting of Minds with Byron Lazine
The Virtudesk team also had a hang out with BAM during the Tom Ferry Success Summit 2022, This turned into a podcast session with Virtudesk CEO Pavel Stepanov and BAM Co-founding COO Byron Lazine.
On the podcast, Byron and Pavel talked about how Pavel went from law school to real estate, to becoming the CEO of an INC-5000 listed company. Listen to Pavel's story and what he has learned in his journey to becoming a self-made entrepreneur on this episode of The Byron Lazine Podcast.
Don't miss updates on upcoming events and promos by following us on Facebook, Instagram, Twitter, and YouTube! You should also follow Broke Agent Media and Byron Lazine to get updates on the hottest news on real estate. Don't wanna miss the next Tom Ferry event? Follow Tom Ferry and we'll see you at the next one!
More Articles From Virtudesk:
Meet our Most Trusted
Partners & Clients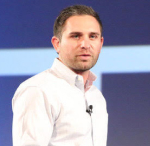 Byron Lazine
Co-Founding Chief-of-Operations at BAM (Broke Agent Media)
I've been using Virtual Assistants for years throughout all of my companies. Once we found Virtudesk the process got even easier and allowed us to scale out our hiring. Highly skilled and accountable professionals. 100% recommend!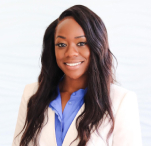 Rebecca Julianna James
Realtor / Content Creator
Before getting started with Virtudesk I had my doubts that they would find what I was looking for. I needed a very particular person to add to my team and let me tell you I am highly pleased! My virtual assistant Myril is the best! I am excited to grow my socialmedia accounts with her. Thank you Virtudesk!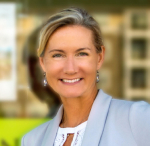 Chelsea Erickson
Realtor La Belle RE Group
I am very happy with the assistance Virtudesk is providing for my real estate business. This is a newer position for my company and we are working through the creation and efficiency.
Share via Facebook
Share via Twitter
Share via LinkedIn
Share via Pinterest
Send via E-Mail