Overcoming Self-Doubt
Jun 20, 2019
Overcoming Self-Doubt
"Self-doubt is the greatest enemy of any new good habit."

- Victoria Moran
We are all eager and striving for our own success. Dreaming of being called a "self-made" man/woman someday. We're all in a position where we do the same thing as what thousands of millions of people are doing. But, as human beings, it is in our nature to find our own ways to stand-out. We want to be different from the rest of our competition. And that is what makes us common. We want to market ourselves differently from other people - just like what everybody else is doing. And like everyone else, we come to a point where we question ourselves, our skills, and even our confidence in delivering what needs to be delivered.

We are slaves to our personal What If's and What If Not's. But how do we really overcome self-doubt? What are the important things that can help us survive our frustrations and actually find answers to our questions?
Recognize Self-Doubt
Stop being in denial and start admitting any self-doubt that you are having. Self-ignorance will never be your friend in whatever path you are taking in your life. Acknowledge your frustrations and the doubts that have been circling around your mind. You cannot start confronting your self-doubt without recognizing it within yourself, that is like shooting a target while you are blindfolded. Yes, it is easier said than done but you have to remember your purpose and stick to purpose to solidify your objective and make everything clearer. The clearer your objective, the easier you get to your goal. Stick to your reason why you want to overcome your self-doubt.
Do Not Overanalyze
We all have our own stories about our failures. But, dwelling too much on these unwanted stories will never draw us any closer to success. Instead of wasting your time and energy on these negative things, try spending your time more wisely. Contemplate on possible solutions instead of focusing on problems. Overanalyzing things will only slow us or even drag us down. Overthinking and overanalyzing go hand in hand with self-doubt and frustrations.

Do not let any of these consume you. Stay positive with your thoughts. Keep things simple. Do not overanalyze. Move on to the next step, and keep on going until you succeed.
Learn to Trust Yourself
To be successful in anything, you must learn how to trust yourself and in what you can do. Having faith in oneself is essential in any aspect of life when it comes to reaching your goals and making your dreams come to reality. Not only does it help you stay confident with your work, but it also attracts positive energy. Trusting yourself will help you get rid of your frustrations. It will improve your decision making as you would not have to question yourself anymore from time to time. And, undoubtedly, it will take you a long way in overcoming your self-doubt.
Allow Yourself to "Try"
Most of the people who are so afraid of failure and rejection have never even dared to try. You've been wanting so badly to grow but you never even dare to step up and accept the challenge of trying. In order for us to reach success and to be able to conquer our dreams, we must first allow ourselves to try. That is the only we to know if something is bound to fail. But if it doesn't and you tried, then you get a taste of success! Right? How about that? So, go out of your comfort zone. Explore, to know yourself even more. Experience things and allow yourself to grow.
Freeing our hearts and minds from our self-doubts is vital to every aspect of our lives. Recognize and acknowledge self-doubt as early as possible. Don't let it take over you. Convert your doubts to trust, and your frustrations to confidence - by believing in yourself.
Get out of the box. Free yourself. Go ahead and take the step.
After all, we will never really know unless we try.
(As a bonus, we are sharing more positive energy with you through this article from The Positivity Blog. Check out some other powerful strategies pointed out by Henrik Edberg to guide you further in your journey to overcoming self-doubt. You may also read our article about Boosting Your Emotional Resilience to help you even more in improving yourself and enhancing your positive traits.)
Meet our Most Trusted
Partners & Clients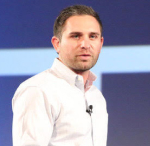 Byron Lazine
Co-Founding Chief-of-Operations at BAM (Broke Agent Media)
I've been using Virtual Assistants for years throughout all of my companies. Once we found Virtudesk the process got even easier and allowed us to scale out our hiring. Highly skilled and accountable professionals. 100% recommend!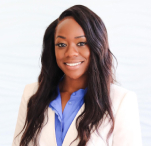 Rebecca Julianna James
Realtor / Content Creator
Before getting started with Virtudesk I had my doubts that they would find what I was looking for. I needed a very particular person to add to my team and let me tell you I am highly pleased! My virtual assistant Myril is the best! I am excited to grow my socialmedia accounts with her. Thank you Virtudesk!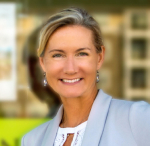 Chelsea Erickson
Realtor La Belle RE Group
I am very happy with the assistance Virtudesk is providing for my real estate business. This is a newer position for my company and we are working through the creation and efficiency.
Share via Facebook
Share via Twitter
Share via LinkedIn
Share via Pinterest
Send via E-Mail