Boosting Your Emotional Resilience
Jan 5, 2019
Boosting Your Emotional Resilience
Emotions play a big part of our DNA. As humans, our emotions are tied up to our personality which affects the decisions we make in life. Ultimately, as a professional, our emotions are tested everyday as we embark on a professional journey that helps us grow not just as a professional but also as an individual. Our emotional resilience is an important factor that we have to take care of. Developing ones emotional resilience is important for us to be able to handle the demanding cycle of our professional life, however, how do we keep up with the roller coaster ride of emotions our professional life brings?
Face your fears
The goal we have to keep in mind is that, we will face hurdles along the way and we have to be strong enough to face it. Our emotions would always run high whenever we are faced with a difficult situation - it's human nature. However, having the courage to face our fears boosts our emotional resilience. When we face our fears, we give ourselves an opportunity to learn and to discover things about ourselves. Facing your inner saboteur helps us grow as an individual and helps us redefine who we are.
Have a moral compass
Our judgement is essentially one of the factors that build our personality. However, judgement alone is not enough for us to say that our emotional resilience is strong. Having the right moral compass takes our judgement to a whole new direction basing it on our actions. Making sure that our moral compass is navigating us correctly boosts our emotional resilience as it develops our ability to to judge certain events in our lives and act accordingly.
Be cognitively flexible
Cognitively flexible is our capacity to shift our attention between different scenarios that is typically in response to a sudden shift in demand. This is considered to be one the brains executive functions. Typically, in life, we are presented with situations that tests the limits of our emotions. These situations don't happen one at a time, rather, at times, they happen at the same time. When such situations arises, we tend to find ourselves lost and our emotional resilience makes it way to the winding road of uncertainty. We have to be flexible enough to handle these situations, make decisions and find solutions to our struggles as they come along. Having strong emotional resilience makes us a stronger person. It gives us the strength to handle ourselves in times where our emotions are being tested and our judgement is challenged. Typically, as professionals, and not just as individuals, our ability to face challenges head on is what will keep us in the game we're in.
Meet our Most Trusted
Partners & Clients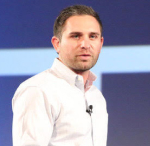 Byron Lazine
Co-Founding Chief-of-Operations at BAM (Broke Agent Media)
I've been using Virtual Assistants for years throughout all of my companies. Once we found Virtudesk the process got even easier and allowed us to scale out our hiring. Highly skilled and accountable professionals. 100% recommend!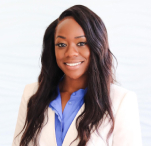 Rebecca Julianna James
Realtor / Content Creator
Before getting started with Virtudesk I had my doubts that they would find what I was looking for. I needed a very particular person to add to my team and let me tell you I am highly pleased! My virtual assistant Myril is the best! I am excited to grow my socialmedia accounts with her. Thank you Virtudesk!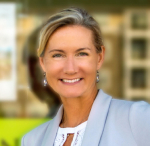 Chelsea Erickson
Realtor La Belle RE Group
I am very happy with the assistance Virtudesk is providing for my real estate business. This is a newer position for my company and we are working through the creation and efficiency.
Share via Facebook
Share via Twitter
Share via LinkedIn
Share via Pinterest
Send via E-Mail