How to Create The Best Content Calendar For Your Holiday Marketing Campaign
Nov 1, 2023
How to Create The Best Content Calendar For Your Holiday Marketing Campaign
Since the rise of the evolving era of digital marketing, navigating the intricacies of striking the perfect balance between delivering quality services and maintaining a good rapport with consumers has been a common dilemma for business owners. Luckily, the utilization of virtual assistants has emerged as an invaluable asset, particularly in the sector of content marketing, to help businesses stay relevant in their respective industries.
With the holiday season slowly making its presence felt, businesses are scrambling to face a mix of challenges and opportunities. On one hand, there's the potential to channel the festive spirit and engage with your consumers. From a business standpoint, there's the task of planning and executing the perfect content strategy that will convert to sales.
In this article, we will be discussing the importance of building the best content calendar you can implement alongside a team of virtual assistants to help you get ready for the holidays!
Virtual Assistants in Content Marketing
What Are Virtual Assistants?
Virtual assistants are the latest wave of virtual professionals who made waves in the business world through their ability to provide administrative, creative, or technical support for businesses across different industries.
In the aspect of content marketing, virtual assistants serve as the heroes who work behind the scenes to ensure that every piece of content that gets produced is aligned with your brand's overall image and marketing goals.
Skillset of Marketing Virtual Assistants
With a wide array of experience that they bring to the table, virtual assistants are known for skills including, but not limited to, content creation, SEO optimization, social media management, and graphic design. During the holiday season, all of these come together through their ability to craft a holiday-themed content calendar that provides a festive mood while still bringing invaluable insights.
Flexibility and Scalability
Among the benefits that virtual assistants are known for, one of the most crucial is their ability to adapt to their employer's business needs flexibly. Depending on the seasonal demands, VAs can scale their efforts accordingly to ensure that businesses are never overwhelmed with responsibilities.
The Importance of Making Your Holiday Content Calendar Stand Out
What's a Content Calendar and Why Do It?
A content calendar serves as the foundation of any successful content marketing strategy. If planned meticulously, business owners can be assured that every piece of content, from blog posts to social media posts, is strategically executed in a timely and cohesive manner.
Tailored Holiday Season Content
While it's long-awaited, the holiday season is very unique, and as a business owner, you should ensure that your content will reflect that. Aligning your content calendar to include holiday-themed posts, promotions, and events can significantly improve your engagement and overall online performance.
Industry Benefits
Ranging from retail, e-commerce, hospitality, and services, every industry can highly benefit from a well-planned and executed holiday-themed content calendar. While preparing your content calendar around this season, this is the perfect time to showcase your holiday sales or even limited-time exclusive services.
How to Create The Best Content Calendar For Your Holiday Marketing Campaign
Set Realistic and Clear Objectives
Much like your approach to other notable seasons, you should define what you want to achieve this holiday season. Whether it's to increase sales or boost engagement, use those as your guide to craft a clear path in implementing the overall approach of your content calendar.
List Down Key Holiday Events
Part of preparing your holiday-themed calendar involves listing down major holidays to identify which ones can be relevant to your industry and consumers. By determining which holidays you can tailor the theme of your content calendar, you'll be able to maximize the results depending on your goals.
Brainstorming Content
Gather your virtual content team and take the time during the planning process to do a brainstorming session. During this, your objective is to generate as many ideas as you can that will align with your objective for the holiday season. Whether it's writing blogs relevant to the holiday, shooting videos, or tweaking social media design, this step is crucial to ensure that your approach is unique to your brand.
Strategic Content Scheduling
Once you've finalized your content ideas, it's time to plot those onto your content calendar. The key to strategically executing your content is to spread it out and ensure a consistent flow throughout the holidays. Research key dates and analyze user behavior data to ensure that you're maximizing your reach once it is posted. Your virtual assistants can be a huge asset in doing the research and scheduling your content, ensuring that everything is organized and ready to go.
Delegating Roles and Responsibilities
At the end of the day, it all comes down to efficiency, and that's why assigning roles is an important step to consider to ensure that everyone in your team knows what is expected of them. This could include dividing the team into different branches, such as content creation, graphic design, social media management, and analytics.
Quality Checks and Optimization
Building a process dedicated to monitoring quality and optimization is highly recommended, especially if you're looking to track the performance of your campaign. However, this process doesn't limit you solely on the post-campaign performance. You can also use this process to check if your content is optimized for search engines, engagement, and sharability. If you have a virtual assistant, they can help ensure that your content is not only up to your standard but also easily discoverable by potential consumers.
Content Ideas and Major Celebrations to Look Out For This Holiday Season
Thanksgiving
Social Media Campaign: Make Thanksgiving-themed posts and share what your business is thankful for while encouraging your consumers to do the same
Email Newsletter: Send out Thanksgiving greetings to your existing newsletter subscribers and include special deals as a token of appreciation
Black Friday
Reels: Create a video giving a sneak peek of what services or product deals you have in store for your consumers on Black Friday
Blog Post: Make blogs about tips and tricks on how to navigate Black Friday deals while highlighting what you have in store for your customers
Cyber Monday
Email Blast: Send out email notifications in advance regarding deals on your products and services
Social Media Ads: Utilize online advertisement to get your brand out there and reach a wider audience who can avail of your Cyber Monday deals
Hanukkah
Social Media Campaign: Create posts for each night of Hannukkah and highlight different products or services for each night while sharing festive messages
Christmas
Reels: Create a video sharing a holiday message from your team
Blog Post: Make a blog about last-minute gift ideas and showcase your products or services
New Year's Eve
Social Media Countdown: Make a series of countdown posts featuring different products or product "Last Hurrah" deals to close out the year
Blog Post: Reflect on what happened during the year with a blog post reflecting on what your business accomplished and give a glimpse of what awaits your consumers next year
New Year's Day
Social Media Posts: Create an engagement post sharing your business' New Year's resolution and encourage your customers to share theirs in the comment section
Blog Post: Speaking of New Year's resolutions, you can also make a blog post highlighting your plans for the year.
Best Practices for Maximizing Engagement and Reach
Utilize Holiday-Themed Visuals
First impression matters, and making eye-catching graphics for your content calendar is a must, especially during the holidays. Ensure that you integrate holiday-themed images into your assets to capture the festive spirit and draw attention to your brand.
Maximize Social Media
Consumers are constantly roaming social media every day, and this activity usually skyrockets during the holidays due to shoppers looking to take advantage of the best deals around. That's why it's vital for your brand to develop a plan on how you will promote your services that are aligned with the top social media platforms.
Target Your Content
Carrying on the essence of utilizing social media, each platform has a different set of markets and this often presents a challenge for business owners to tweak their approach to fit the nuances of the said market. Having a virtual assistant can help greatly in terms of researching the platform and ensuring your content calendar can be tweaked accordingly, ensuring that you get the most out of your promotional efforts.
Monitor and Adapt
The unique thing about the digital landscape is its ever-evolving industry, and that's why constant analysis of your respective industry is vital in order to keep up. Having a virtual assistant with experience in analyzing performance metrics is a huge asset since these insights can allow your brand to adapt and make informed decisions moving forward.
Conclusion
The holiday season is an exciting time and it also presents a golden opportunity for businesses to connect with their consumers while boosting their presence in the digital space. Having a tailored content calendar managed by skilled marketing virtual assistants can be the solution business owners are looking for to have a successful holiday marketing campaign.
At Virtudesk, we understand the challenges presented by the holiday rush. That's why we stay committed to providing business owners with highly skilled virtual assistants to support them in elevating their ventures to new heights. Make this a holiday to remember, and contact us now to get the perfect virtual assistant for your business.
Frequently Asked Questions
How can a virtual assistant help with my holiday content calendar?
A virtual assistant can help with your holiday content calendar through research, content creation, content scheduling, and performance analysis. Their support can ensure that you have a successful campaign with measurable insights to track the overall result.
Why is a holiday-themed content calendar important?
Incorporating a holiday-themed approach to your content calendar presents a handful of opportunities, such as attracting more consumers and bringing attention to your brand, which can also bring more engagement, further improving your online visibility.
What skills should I look for in a marketing virtual assistant?
When looking for a marketing virtual assistant, make sure that they are skilled in content creation, SEO, data analysis, and social media management. These skills are a must if you're looking for someone who can properly support you throughout your marketing campaign.
Can virtual assistants help with content creation or just scheduling?
Both. Virtual assistants can support you with content creation and scheduling. VAs can generate ideas, produce content, and manage the scheduling, ensuring that you get the full support for your marketing campaign.
What types of content should I include in my content calendar?
Make sure you include a wide variety of post types in your content calendar to keep your consumers entertained. Incorporate content like blog posts, newsletters, and service highlights. But keep in mind that your content should be relevant to your audience and industry.
What are some common mistakes to avoid when crafting a holiday content calendar?
Avoid procrastinating, being overly promotional, and neglecting optimization. Preparing a holiday-themed content calendar takes time, and rushing it might lead to errors, costing you precious resources and effort.
MORE BLOGS FROM VIRTUDESK:
Meet our Most Trusted
Partners & Clients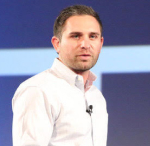 Byron Lazine
Co-Founding Chief-of-Operations at BAM (Broke Agent Media)
I've been using Virtual Assistants for years throughout all of my companies. Once we found Virtudesk the process got even easier and allowed us to scale out our hiring. Highly skilled and accountable professionals. 100% recommend!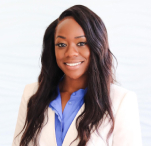 Rebecca Julianna James
Realtor / Content Creator
Before getting started with Virtudesk I had my doubts that they would find what I was looking for. I needed a very particular person to add to my team and let me tell you I am highly pleased! My virtual assistant Myril is the best! I am excited to grow my socialmedia accounts with her. Thank you Virtudesk!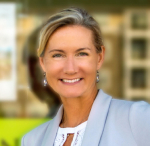 Chelsea Erickson
Realtor La Belle RE Group
I am very happy with the assistance Virtudesk is providing for my real estate business. This is a newer position for my company and we are working through the creation and efficiency.
Share via Facebook
Share via Twitter
Share via LinkedIn
Share via Pinterest
Send via E-Mail