Top 7 Secrets of Balancing Work-Life During Holidays
Nov 11, 2023
Top 7 Secrets of Balancing Work-Life During Holidays
The holiday season is a time of joy, celebration, and family gatherings. But for entrepreneurs, the holiday season can turn into a juggling act of work and personal life.
The question is, what is the secret to mastering the work and life balance meaning, providing one with valuable insights, strategic gems, and actionable advice for a holiday season that's not just successful but wonderfully harmonious?
First, why is it crucial to strike a balance between work and personal life during the holiday season?
Why Work-Life Balance Is A Must
For entrepreneurs, each day presents a unique set of challenges and opportunities. It is often a whirlwind of tasks, meetings, decision-making, and a constant drive to see their business thrive.
This lifestyle is demanding year-round, but during the holidays, the pressure may intensify. They may have endless to-do lists including year-end reviews, budget planning, and setting targets for the upcoming year.
The holiday season can also heighten customer expectations which prompts business owners to work substantially ensuring their products or services meet the festive demands. Sometimes their desire to spend quality time with family and loved ones competes with the need to keep the business running smoothly.
A work and life balance meaning is not just about personal well-being; it's a necessity for both personal and professional fulfillment and a crucial factor in business success. Entrepreneurs who find this equilibrium can enjoy the holiday season without compromising the growth of their ventures.
By dedicating time to themselves and their families, entrepreneurs can recharge, strengthen relationships, and return to work with renewed energy and focus. This balance ultimately enhances their decision-making, boosts employee morale, and fosters a more resilient and sustainable entrepreneurial journey.
The Secret To Outshine Holiday Hustles
What is the secret to holiday success? Here are several tips that offer a treasure trove of strategies and insights to not just survive but thrive during the festive hustle and bustle.
1. Plan Ahead
Planning ahead is the first step that can significantly alleviate the stress and workload associated with the holiday season. It will give you a wider picture of what lies ahead and enable you to strategize more effectively. When you plan ahead, you're essentially stepping into the driver's seat of your holiday season.
This proactive approach empowers you to make informed decisions, allocate your time and resources wisely, and ensure that you're well-prepared for the festivities and the demands of your entrepreneurial endeavors.
2. Create a Checklist
Your checklist will be your guiding light, helping you navigate the various challenges and opportunities that come your way. From business-related tasks to personal commitments, a well-structured checklist is your key to ensuring that nothing falls through the cracks. In your checklist, prioritize tasks based on their importance and deadlines to ensure critical assignments are addressed first, and nothing essential is overlooked.
3. Time Management
Creating a well-structured schedule can optimize productivity and allow you to allocate quality time for yourself and your loved ones. It will help you identify how much time is needed to complete each task, the right time to work on it and what is the best time to focus on family bonds and activities.
4. Set Boundaries
Maintaining a work-life balance during the holidays involves a clear separation of the two realms. Define your work hours and stick to them, and focus solely on job-related tasks when at work to avoid overtime and taking work home.
Also after leaving the office, disconnect from work. You can communicate your personal time boundaries to your team and ask for their respect. This way, you can fully enjoy your holidays without work-related distractions and recharge for each workday.
5. Embrace the Holiday Spirit
The festive period often brings added stress and demands, but it's crucial to remember that the holiday spirit should not be overshadowed by work-related pressures. To achieve this balance, try to prioritize your mental and emotional well-being by taking time for self-care and practicing mindfulness techniques to reduce stress.
Moreover, planning your work tasks efficiently and in advance can help alleviate the year-end rush, allowing you to truly embrace the joy and spirit of the holiday season without compromising your professional responsibilities. By doing so, you can make the most of the holidays and return to work in the new year feeling refreshed and energized.
6. Set Quality Family Time
The holidays are an opportunity to strengthen bonds, build lasting traditions, and share moments that transcend the daily hustle. These moments matter immensely for your well-being and the well-being of your loved ones.
Strategically plan family-focused activities that suit your interests and traditions such as holiday-themed craft sessions, cooking or baking together, a movie night, etc. Understand that it's not the quantity of time spent, but the quality of interactions that truly counts.
7. Leverage Virtual Teams for Efficiency
Unveiling the potential of virtual teams is not merely a strategic choice; it's a transformative tool for entrepreneurs seeking to amplify efficiency, especially during the holiday season.
Virtual teams, including talented Virtual Assistants (VAs), offer a dynamic solution that can remarkably alleviate your workload while helping you strike a harmonious work-life balance. They can serve as your dedicated allies, contributing to a more balanced and fulfilling work-life harmony during this joyous time of year.
The Power You Get From Virtual Teams
Virtual teams are a diverse set of professionals capable of handling an array of tasks, from administrative support to specialized skills. They can help you streamline operations, enhance productivity, and create space and time for other things. By harnessing their capabilities, you can ensure that all essential aspects of your business run smoothly, allowing you to focus on what truly matters during the holidays.
Working with virtual teams offers numerous benefits, such as reduced stress, increased productivity, flexibility, scalability, and reduced overhead costs. Hiring one can be the best strategy to make the most of the festive season while still ensuring the success of your businesses.
Essential Tasks To Delegate To Your VA On Holidays
Amidst the whirlwind of holiday festivities and the demands of your entrepreneurial venture, one golden key to achieving a true work-and-life balance meaning is the strategic delegation of tasks to your VAs.
Here are several tasks ideally suited for delegation during the festive season:
Holiday Marketing
The holiday season presents a unique opportunity to connect with your audience through seasonal promotions, content, and campaigns. Entrust your VAs with crafting engaging holiday marketing materials, scheduling social media posts, and managing your ad campaigns to ensure that your brand shines during this festive time.
Account Management
VAs can proficiently manage accounts such as emails, social media, e-commerce, etc. They can handle these accounts activity when you're out for the Holiday season, ensuring that everything flows efficiently and resolving timely issues that may occur.
Content Management
Content is king, even during the holidays. VAs are adept at curating and creating captivating content for your website, blogs, or email newsletters. They can maintain content schedules, ensuring a steady flow of engaging material for your audience.
Social Media Management
Stay connected with your audience during the holidays through a vibrant social media presence. VAs can handle daily postings, community engagement, and the management of social media accounts. This keeps your brand active and visible while you enjoy your holiday celebrations.
Managing Calendars and Meetings
Your VAs can maintain your schedule, setting up meetings and appointments as needed. This organization ensures that your work obligations run smoothly, allowing you to focus on holiday celebrations without the stress of managing your calendar.
Handling Emails and Communications
Your VAs can efficiently manage your email communications, responding to routine queries and filtering essential messages. They ensure that your email inbox remains organized, and no important communication is missed during the holiday season.
Customer Service
Excellent customer service is paramount. VAs can address customer inquiries, concerns, and feedback promptly and professionally. They uphold your business's reputation for stellar service, allowing you to focus on festivities without interruption.
Travel Arrangements
Whether you're planning a holiday trip or managing business travel, your VAs can handle the logistical details. They can research, book flights and accommodations, and even create travel itineraries, ensuring a seamless travel experience.
Understanding the meaning of work and life balance during the holidays is not only possible but essential for entrepreneurs. By following the secrets and guidelines outlined in this holiday guide, you can enjoy a harmonious and successful holiday season, both in your personal life and entrepreneurial venture.
Remember, by leveraging virtual teams and mastering the art of delegation, you can outshine holiday hustles and make the most of this joyful time of the year. Wishing you a stress-free and fulfilling holiday season!
If you are contemplating getting a virtual assistant, we're more than happy to help. If you are ready to explore this business adjustment, please contact us by filling out this form and one of our Consultants will get in touch.
Read More From Us
Meet our Most Trusted
Partners & Clients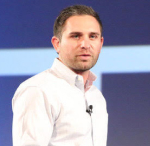 Byron Lazine
Co-Founding Chief-of-Operations at BAM (Broke Agent Media)
I've been using Virtual Assistants for years throughout all of my companies. Once we found Virtudesk the process got even easier and allowed us to scale out our hiring. Highly skilled and accountable professionals. 100% recommend!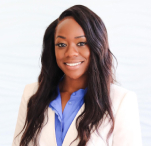 Rebecca Julianna James
Realtor / Content Creator
Before getting started with Virtudesk I had my doubts that they would find what I was looking for. I needed a very particular person to add to my team and let me tell you I am highly pleased! My virtual assistant Myril is the best! I am excited to grow my socialmedia accounts with her. Thank you Virtudesk!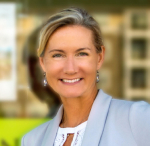 Chelsea Erickson
Realtor La Belle RE Group
I am very happy with the assistance Virtudesk is providing for my real estate business. This is a newer position for my company and we are working through the creation and efficiency.
Share via Facebook
Share via Twitter
Share via LinkedIn
Share via Pinterest
Send via E-Mail