The Ultimate Guide to Holiday Email Marketing Automation
Nov 8, 2023
The Ultimate Guide to Holiday Email Marketing Automation
Holiday seasons are exciting but crucial time for businesses. When the world gets a little more festive, opportunities for reaching your audience become abundant. People are more inclined to spend on gifts, decorations, and other festive items which presents a prime chance for businesses to engage, connect, and market to their audience in unique and effective ways.
Yet, to make the most of this period, you need more than just marketing – you need strategy, precision, and a touch of automation - perhaps, even a virtual assistant!
In this comprehensive guide, explore the power of automation in email marketing and learn how to build a seamless holiday email automation workflow that delivers outstanding results.
What is Email Automation?
What is email automation? In the context of marketing, it refers to the use of technology and pre-defined workflows to streamline and personalize the process of sending emails or email sequences to a target audience, triggered by specific actions or events. These automated sequences can deliver a series of emails to nurture leads, onboard new customers, promote products, and engage with subscribers over time.
Automation tools also enable segmentation and personalization of emails, ensuring that recipients receive content tailored to their preferences and behaviors. Additionally, automation can help analyze key performance indicators (KPIs), such as open rates, click-through rates, and conversion rates, providing valuable insights to optimize future email campaigns.
The Power of Automation in Email Marketing
Automation is the secret ingredient that empowers you to not just send emails but to deliver the right message to the right person at precisely the right moment. But what does this digital strategy entail for your holiday campaigns?
Here are some positive results:
Precision Timing: Automation ensures your emails land in your subscribers' inboxes at the optimal times.
Personalization at Scale: Automation allows you to deliver tailored content to individual subscribers, making them feel seen and valued.
Improved Engagement: Automated emails can be triggered by user actions, creating a dynamic and engaging experience.
Reduced Manual Workload: Holiday marketing is demanding, and automation alleviates the stress by handling repetitive tasks.
Consistency: With automated campaigns, your messaging remains on-point, regardless of the volume of emails you send.
How To Automate Your Holiday Email Marketing Workflow
During the holiday season, when every moment counts and the competition is fierce, automation becomes an unwavering beacon. What key strategies must you master to efficiently automate your email marketing during this challenging period of the business cycle?
1. List Cleanup and Segmentation
Begin your holiday email marketing journey by tidying up your email list and segmenting it effectively. A clean list ensures that your messages resonate with your audience, making every email count. You can utilize automation tools to segment your list based on valuable criteria like customer behavior, demographics, and preferences, allowing you to tailor your messages precisely to your recipients' needs and interests.
2. Email Scheduling
When it comes to holiday marketing, timing can be the difference between a sale and a missed opportunity. Ensure that your messages reach your subscribers when they're most receptive. By doing this, you can significantly increase your chances of capturing their attention and engagement during the busy holiday season.
3. Welcome and Thank You Emails
The first impression is paramount. Craft engaging welcome emails to introduce your brand and make a positive impact from the start. Automation streamlines this process, allowing you to send a warm welcome to new subscribers and express gratitude to loyal customers with ease.
4. Abandoned Cart Recovery
Recover potentially lost sales by automating abandoned cart recovery emails. These messages remind customers of their incomplete purchases. You can also offer incentives on these automated emails to encourage customers to return and finalize their transactions. This automation strategy can significantly boost holiday revenue.
5. Drip Email Campaigns
Drip campaigns are perfect for nurturing leads and guiding them through the buying journey. Using automation, you can create a series of emails that deliver valuable, timely, and relevant content. Learn how to set up automated drip campaigns to keep your subscribers engaged throughout the holiday season.
6. Social Media Integration
Integrate your email marketing efforts with social media using automation. By seamlessly sharing email content on social platforms, you can expand your reach and monitor engagement effectively. This synergy between channels can enhance your holiday marketing strategy.
7. Inventory Management Alerts
Automation isn't just for communication. It can also help you manage your inventory during the busy holiday season. Set up alerts that inform customers about stock levels and restocking, providing transparency and enhancing the shopping experience.
8. Cross-Sell and Upsell Emails
Boost holiday sales with cross-selling and upselling strategies. Automation allows you to send targeted emails with product recommendations, enticing customers to make additional purchases. This can significantly increase your revenue during the festive season.
9. Post-Holiday Follow-Up
The holiday season doesn't end on New Year's Day. Automate follow-up emails to express gratitude, gather feedback, and keep your customers engaged in the post-holiday period. This can help build long-term relationships and set the stage for future success.
Selecting the Right Email Marketing Automation Tool
The journey doesn't stop at learning what is email automation. Choosing the right software is of paramount importance for the success of your holiday email campaigns. It's the digital engine that powers your marketing efforts and ensures your messages reach your audience effectively.
But why does your choice matter?
Your choice impacts the efficiency and effectiveness of your holiday campaigns in several key ways: efficiency, personalization, segmentation, analytics, and integration. By conducting thorough research, considering your specific needs, and leveraging trusted review sites, you can make an informed decision that empowers your business.
Key Factors to Look for:
Automation Capabilities: Evaluate the tool's automation features, including workflow automation, event-triggered emails, and drip campaigns.
Segmentation Options: Ensure it provides a robust list of segmentation options for targeted messaging.
A/B Testing: Look for A/B testing functionality to refine your campaigns over time.
Analytics and Reporting: Robust analytics are essential for tracking performance and making data-driven decisions.
Integration: Check if it integrates seamlessly with your existing software stack, including e-commerce platforms, CRM systems, and social media.
Pricing and Scalability: Consider your budget and how the tool's pricing aligns with it.
Customer Support and Training: Investigate the level of customer support and training including resources, tutorials, and responsive support.
Planning Your Holiday Email Marketing Campaign
The holiday season is a golden opportunity for businesses to shine, but without a solid plan, you risk getting lost in the festive shuffle. Effective planning is the bedrock upon which you build a successful holiday email marketing campaign.
Here are key Holidays in Q4 to plan for:
Thanksgiving (4th Thursday of November)
Black Friday (the Day after Thanksgiving)
Cyber Monday (Monday after Thanksgiving)
Hanukkah (Dates vary, usually in December)
Christmas (December 25)
Boxing Day (December 26)
New Year's Eve (December 31)
New Year's Day (January 1)
The holiday season, encompassing these key dates has a substantial economic impact on businesses, and is not limited to retail; it extends to various industries, including hospitality, travel, and entertainment, as people engage in holiday-related activities and celebrations. During this time, consumer spending surges, with businesses benefiting from increased sales and revenue.
The Advantage of Having a Virtual Assistant
Managing a holiday email marketing campaign can be a daunting task, especially when time is of the essence. A Virtual Assistant (VA) can help with campaign planning, content creation, and even email automation. By delegating these responsibilities to a VA, you free up your time and ensure a well-organized and efficient campaign.
Here are significant reasons why a virtual assistant is the right choice for your business:
Specialized Training: Virtual assistants often have specialized skills in email marketing. They bring a range of skills and can handle tasks like scheduling, list management, and tracking campaign performance.
Efficiency: They can handle time-consuming tasks, allowing you to focus on strategy and high-impact decisions.
Flexibility: VAs can adapt to your campaign's evolving needs and adjust strategies accordingly.
Cost-Effective: Hiring a VA can be more cost-effective than hiring a full-time employee, especially for seasonal campaigns.
As you embark on your automated holiday email marketing journey, remember that automation isn't merely a tool – it's your steadfast ally. Learning what is email automation profoundly can empower you to deliver messages that are not just timely but also deeply personalized, creating connections that resonate with your audience.
So, embrace the magic of automation and watch your holiday season transform into a resounding success.
If you're contemplating integrating a virtual assistant into your team, especially helping you with email marketing campaigns, please fill out this form and one of our Consultants will be in touch.
Read More From Virtudesk:
Meet our Most Trusted
Partners & Clients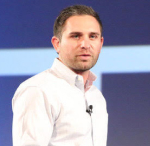 Byron Lazine
Co-Founding Chief-of-Operations at BAM (Broke Agent Media)
I've been using Virtual Assistants for years throughout all of my companies. Once we found Virtudesk the process got even easier and allowed us to scale out our hiring. Highly skilled and accountable professionals. 100% recommend!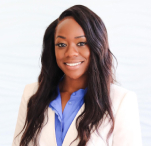 Rebecca Julianna James
Realtor / Content Creator
Before getting started with Virtudesk I had my doubts that they would find what I was looking for. I needed a very particular person to add to my team and let me tell you I am highly pleased! My virtual assistant Myril is the best! I am excited to grow my socialmedia accounts with her. Thank you Virtudesk!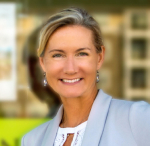 Chelsea Erickson
Realtor La Belle RE Group
I am very happy with the assistance Virtudesk is providing for my real estate business. This is a newer position for my company and we are working through the creation and efficiency.
Share via Facebook
Share via Twitter
Share via LinkedIn
Share via Pinterest
Send via E-Mail